Visit the exciting city of Basel in 2023 (Photography: Eryk Piotr Munk via Unsplash)
We can finally travel again! But where are you heading first? Look to our travel bucket list 2023 for the most exciting cultural hubs and food havens just a plane ride away.
As the world is finally opening up for travel, it's prime time for a vacation from Hong Kong. Many are flocking to destinations in Japan like Okinawa, or cities in South Korea to relax and take in the cultural sights. But, there's still a plethora of exciting travel destinations out there waiting for you – which is why we've put together a travel bucket list for 2023 with some of the most popular hotspots in the world. Pack your bags, grab yo' cash, and get ready to scratch that travel itch!
Go on an adventure with our travel bucket list 2023
1. São Paulo, Brazil
The dynamic metropolis of São Paulo – with its exploding cultural, nightlife, and food scenes – is quickly climbing to the top of everyone's travel bucket list in 2023. With its picturesque scenery and underground clubs, you can have the best of both worlds by chilling out during the day, then partying the night away.
The Honey itinerary: adopt a Brazilian diet at Mercado Municipal de São Paulo while marvelling at the unique architecture of the market building. Continue your day by relaxing at the green oasis that is Ibirapuera Park after visiting the famous São Paulo Museum of Art (MASP). Cap off your night by hitting up nightclubs like D-Edge and dancing like there's no tomorrow!
2. Manchester, United Kingdom
One of the most exciting places to visit in the United Kingdom, Manchester is a city rich in culture, history, and music. Here you can find cutting-edge theatres, illustrious museums, and lively food markets.
The Honey itinerary: live like the Brits by hitting up local record stores and sipping your way through the cafes of Manchester's thriving coffee scene. At night, pre-game with some craft beers at a neighbourhood pub before hitting the nightclubs like Venue or (if you visit during the on-season) an event by The Warehouse Project.
3. Bangkok, Thailand
Did you know that the capital of Thailand is the most visited city in the world? All the more reason to cross Bangkok off your travel bucket list for 2023. Plus, this ultimate Thai paradise is just a few short hours away from Hong Kong.
The Honey itinerary: shop 'til you drop at the Chatuchak Weekend Market, then recuperate with a Thai massage. Don't forget to visit famous attractions like the Grand Palace and Wat Arun. Afterwards, hop on a tuk tuk and eat all the Thai street food you can find. If you're not too tired by the end of the day, enjoy a rowdy time at a Muay Thai boxing match.
4. Oaxaca, Mexico
This is one for all the foodies! Be ready to pack on a few pounds when visiting Oaxaca – a Mexican culinary haven famous for having some of the best mole in the world. In fact, make sure to try all seven moles of Oaxaca to get the full experience.
The Honey itinerary: walk through Zócalo, a bustling public square, to take in the historical architecture and try some local restaurants. Venture further to Hierve el Agua, a natural attraction that can't be missed. Feeling cheeky? Have a late-night tipple at a local mezcal bar like Mezcalillera to complete your Mexican experience.
5. Kota Kinabalu, Malaysia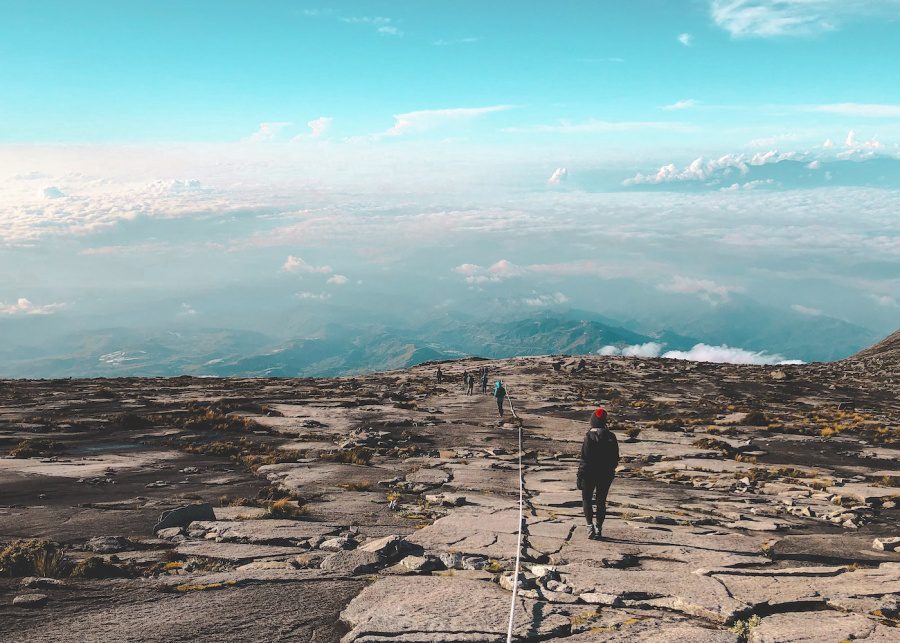 Lush rainforests and sandy beaches make up the Malaysian gem that is Kota Kinabalu. If visiting a natural wonder is at the top of your travel bucket list in 2023, Kota Kinabalu more than fits the bill.
The Honey itinerary: go on a shopping spree at the Kota Kinabalu Handicraft Market where you can find jewellery, textiles, and souvenirs. If you're more interested in nature, book a river safari tour to observe the unique wildlife in their natural habitat. Looking to tackle a challenge? Climb Mount Kinabalu to take in the majestic views of Kota Kinabalu.
6. Vancouver, Canada
One of Canada's most exciting cities, Vancouver is a must-visit metropolis full of life. The winter season turns the city into a ripe place for skiing, with some of the best ski facilities in North America easily accessible from Vancouver (think Whistler and Cypress Mountain).
The Honey itinerary: take in as much of Stanley Park's 1,001 acres as you can by renting a bike to travel along the Stanley Park Seawall. Get lost in nature by walking the Capilano Suspension Bridge across the Capilano River. Searching for a unique souvenir? Check out the Vancouver Flea Market for a bargain.
7. New York City, USA
Now here's a city that's surely on everyone's travel bucket list – probably not just for 2023! New York City is a bustling concrete jungle with much to offer. You may have seen it as the backdrop for some of your favourite movies and TV shows, but now's the chance to experience it for yourself.
The Honey itinerary: grab a slice from a neighbourhood pizza joint to fuel up for a day packed with visits to the Metropolitan Museum of Art and the Guggenheim Museum. Need a break? Relax on the Great Lawn at Central Park to enjoy the quieter side of the Big Apple. If you have time, ride the subway (but don't fall asleep!) all the way to Coney Island to see the beach, ride on some roller coasters, and chow down on a famous Coney Island Hot Dog.
8. Osaka, Japan
Japan is certainly one of the most popular quick getaway places for almost every Hong Konger. While Tokyo is the big draw, might we suggest Osaka as well? Overflowing with art, culture, and food, Osaka is the ultimate destination for any Japan lover.
The Honey itinerary: the local food of Osaka is one of its biggest attractions, with street food stalls galore almost everywhere you look. Make sure to grab a bite wherever you go, like at the Shinsekai district where you can find cheap eateries, dive bars, and local shops. If you're an art aficionado, be sure to check out The National Museum of Art, Osaka for vibrant exhibits. Finally, if you can make a day of it, catch some thrills at Universal Studios Japan – it's fun for all ages!
9. Jeju Island, South Korea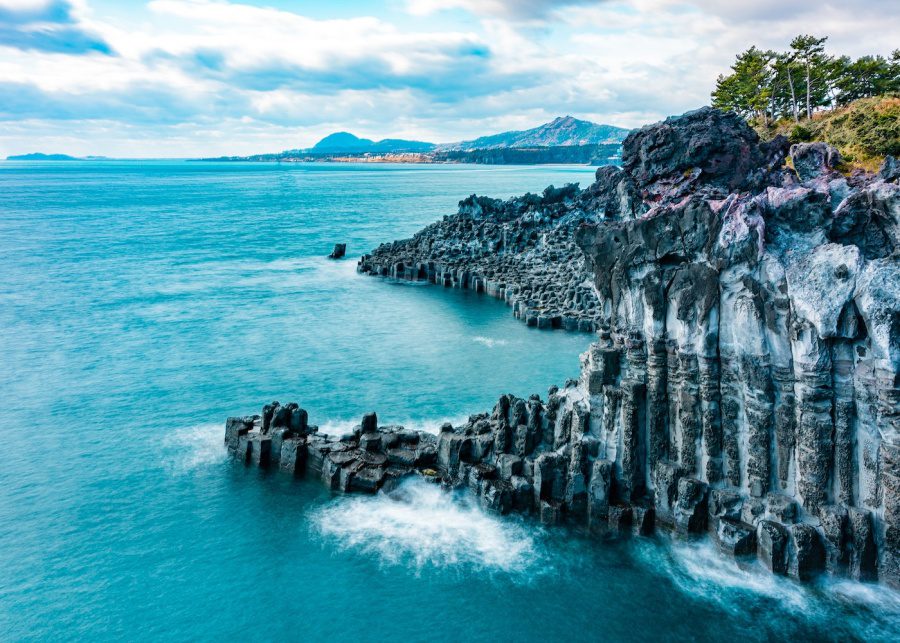 One of the most popular islands to visit in South Korea, Jeju Island is definitely worth the hype. A picturesque paradise that you've likely already seen in K-dramas, the real deal is even better with its natural wonders, cultural hotspots, and delicious food.
The Honey itinerary: a must-see natural beauty is the Jeongbang Waterfall, where you can sit on the rocks and take pictures or simply enjoy the view. If you want to continue taking in nature, head to Camellia Hill Botanical Garden where you can find over 500 different species of wildflowers. The Jeju Folk Village, on the other hand, offers a fantastic look into the history of the island, with a restored 1890s village. Don't forget to sample the local cuisine, especially the famous Heuk Dwaeji and Jeonbokjuk.
10. Basel, Switzerland
Largely considered the cultural capital of Switzerland, Basel is a new addition on our travel bucket list for 2023. Famous for its numerous museums and thriving cultural scene, Basel is the top place to go for even the casual art lover.
The Honey itinerary: taking a walk through the Old Town is one of the best ways to experience Basel. Be sure to visit Kunstmuseum Basel, the oldest public art collection in the world, when making your way through the many museums. Another museum worth checking out is Fondation Beyeler, which is found in a beautiful location to boot. Remember to go shopping in Spalenberg before your trip is over to grab some souvenirs.