Polygamy, polyamory, multiple partners... What's this all about?
Open relationship might be the answer to your love life – or not. Find out if non-monogamy is for you and your partner(s) with the sexpert advice from our Pillowtalk columnists: Sara Tang and Valentina Tudose.
Does the idea of an open relationship intrigue you – or scare you, even? Having discussed long distance relationships and sexual performance anxiety, our Pillowtalk sexperts, Sara Tang and Valentina Tudose, are back to give us the lowdown on open relationships. By demystifying open relationships and breaking them down for you, perhaps you'll find that they're not as "scandalous" as you think they are…!
What is an open relationship – and why is it not the norm?
Sara: An open relationship is a form of non-monogamy, where a couple consensually and ethically give each other the freedom to explore sexual and/or emotional connections with other partners outside of the relationship.
Valentina: However, monogamy has been the preferred relationship model across the world for many centuries, because it satisfies a fundamental human need – the need to feel special, chosen and, more than anything, safe in the knowledge that we will not be abandoned.
For intimacy and sex to be possible between two people in a committed relationship, they need to trust each other and feel assured that the other person will always be there. This is why the concept of being in a relationship where our partner is also intimate with others (and may even fall in love with another person) makes most people extremely uncomfortable.
Why are some people turning to open relationships, then?
Valentina: The feeling of safety and comfort in a committed relationship, while great in the beginning, is the easiest way to kill the passion that brought the couple together in the first place. This hard-wired dichotomy – the conflict between comfort and safety – is often the motivation for people to start thinking about opening their relationship. People still love their partner and feel safe around them, but they also start craving excitement, adventure, mystery, and fun.
Sara: Indeed, more and more people are realising monogamy may not be the best fit for them, due to a desire for novelty, autonomy, growth, or simply a clash in belief systems.
How do I know if an open relationship is right for my partner(s) and I?
Valentina: Even though many people contemplate the idea of an open relationship, imagining all the fun they may have if they could have multiple partners, the reality of making such a relationship work is very different. An open relationship is more likely to be successful between mature, committed partners who are aware of their physical and emotional needs, and are also able to communicate those needs positively to their partner.
Sara: It is worthwhile doing some homework, so you can have a better understanding of open relationships before holding a more informed discussion with your partner. I recommend sharing books such as The Ethical Slut and Opening Up: A Guide to Creating and Sustaining Open Relationship with your partner, and using them as your topics of conversation. Another useful resource is episode 46 – "Sex FAQs: How do I Open My Relationship" – in my Better in Bed podcast (embedded above), which features Valentina and I answering your most pressing questions on open relationships.
Valentina: Also, it's important that both people in the relationship have the ability to regulate their emotions in times of stress. After all, an open relationship can only function if it's based on radical honesty – the ability to share vulnerably one's feelings and desires, and know they will be received and validated by one another. A deep sense of safety and trust is essential to resolve conflicts and to deal with the "threat" of another possible "competitor".
It is also worth to get clarity on your own degree of tolerance and boundaries to carefully determine the foundation for this suggestion. You need to consider how secure you feel towards yourself and how prepared you are to see your partner receiving the attention of others. As the Golden Principle goes: don't do to others what you don't want others to do to you. Hence, ethical non-monogamy is absolutely a two way street. If you're confident that you're able to handle your partner with someone else, you can then move to the next step.
Sara: I absolutely agree. In addition, before proposing an open relationship to your partner, make sure to do some reflection and examine your own personal reasons for wanting an open relationship.
Valentina: Yeah. Firstly, ask yourself if your desire to be intimate with others is driven by your emotional and intimacy needs not being met in your current relationship. If your current relationship is making you feel neglected or unimportant, or if you simply want attention and external validation and think a new partner is the answer, it's actually time to work on this relationship, rather than seeking to numb that pain with attention from others. However, if you're happy and connected with your partner, and are simply seeking a new adventure or an opportunity to learn more about yourself, then you are in the right emotional space to explore some version of non-monogamy.
How do I go about talking to my partner regarding opening our relationship?
Sara: The first conversation is always tricky and nerve-wrecking; you'd want to broach the topic in a way that's reassuring to your partner, yet still make it clear that this is something you want to explore. Therefore, I recommend bringing up the topic only when there is a solid foundation of trust within the relationship and you're both feeling connected. It's best to avoid bringing it up in an attempt to "fix" anything that's wrong in the relationship.
Valentina: Yeah. Do spend some time understanding where your partner is, how they feel about themselves, and about the relationship. The best starting point is to discuss your relationship vision, with questions like: where do you both see this relationship is going? Are you aligned on what your future happiness looks like? Do you still want the same things? Do you still have the same values?
Sara: Also, approach the conversation with empathy and sensitivity; hold space for any fears and insecurities that might arise from your partner: fear of abandonment, feelings of inadequacy, and jealousy are all common responses in the process of opening up. Fortunately, these issues and feelings can be worked through with open and honest communication.
Valentina: If you both agree that this relationship is bringing out the best in you and it's time to move to the next chapter, this is a wonderful moment to start exploring what kind of future adventure you can both create for yourselves. The beauty of an open relationship is that you can base it exactly on your own desires: you can make new, conscious "win-win" agreements and decide what works best for you, regardless of what other people do or think.
Sara: If you've both agreed to the principle of opening up the relationship, try to define what kind of open relationship configuration you'd like to have. Then, set up some ground rules and boundaries based on what you're comfortable and not comfortable with. Think of where your relationship is now and where you want it to be, then take baby steps to make progress gracefully and safely for all parties involved. For example, many couples start out by playing with others in a sexual context, in each other's presence; or, perhaps, only one-off sexual dalliances are allowed. Check in regularly with each other, and keep revisiting the original ground rules you set to see if your perspectives have shifted.
For those who need more advice, you can reach out to friends or people within sex-positive or ethically non-monogamous communities who've had experience in open relationships. Ask what made their relationships work, or what pitfalls to avoid. If you hit a rough patch, it can be helpful to find a coach or therapist who is open to unconventional relationship structures to help you work through some of the issues, too.
Our experts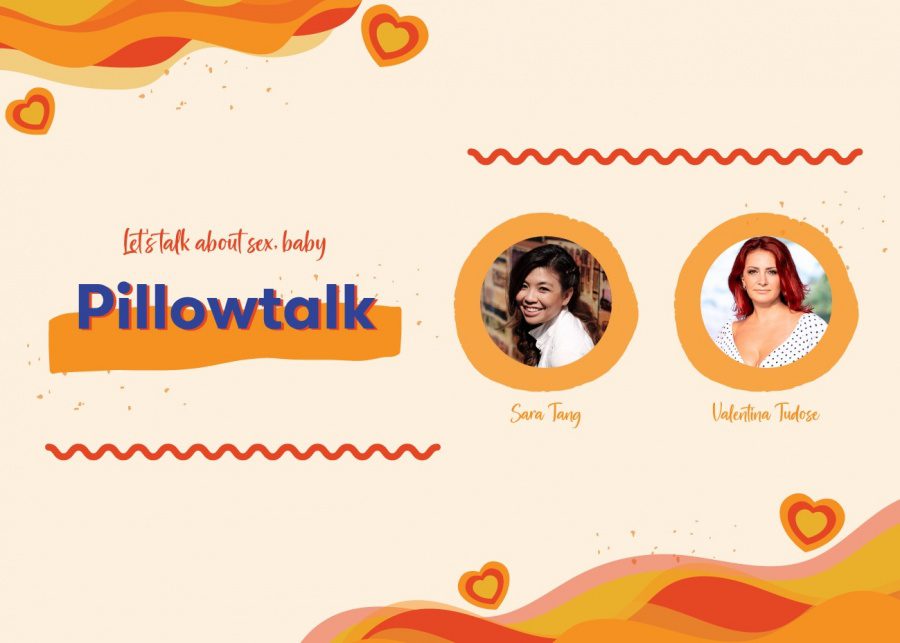 Sara Tang is a certified sexologist and coach. She believes that sex is a skill and everyone can learn how to get better in bed. She is most passionate about helping people who had a limited sex education or culturally conservative upbringing feel more connected and confident with their sexuality. Sara has previously been a student of Human Sexuality at Stanford University, an erotic writer, and a sex toy party entrepreneur. Follow her on Instagram @hellosarasense or visit her website.
Valentina Tudose is a Transformational Relationship Coach, hypnotherapist, sexpert and TEDx Speaker. She is passionate about educating and empowering her clients to communicate effectively, learn more about themselves and how to create positive, deeply meaningful relationships with others. She is one of the most popular Hong Kong TEDx Speakers with her talk on 'Embracing Unconditional Love.' Follow her on Instagram @valentina_relationshipcoach or visit her website.