Karan Cholia breaks barriers and champions ethnic minority representation in Hong Kong cinema as the breakout star of the film My Indian Boyfriend
Meet Karan Cholia, the talented lead actor of My Indian Boyfriend – the first-ever Bollywood film produced in Hong Kong.
Hong Kong cinema, noted for its storytelling and prominent icons like Tony Leung and Jackie Chan, has a new rising star – an unlikely one, some might say, as he's considered an ethnic minority in the 852. Karan Cholia, known for his standout role in the groundbreaking romantic comedy My Indian Boyfriend – the first Bollywood film ever produced in Hong Kong – is making waves in the film industry. By pioneering cross-cultural storytelling, Cholia embodies the spirit of the up-and-coming talents that are shaping the next chapter of our city's cinematic landscape. Join us as we explore his unique path navigating the dynamic world of Hong Kong movies.
Embracing diversity: Karan Cholia's journey to Hong Kong blockbusters
Hello Karan, thank you for taking the time to chat with us. Can you tell us more about your experience as an ethnic minority actor in Hong Kong?
Being an ethnic minority actor in Hong Kong has definitely been an interesting journey. It's opened my eyes to the beauty of cultural diversity and helped me develop a deep sense of empathy towards different communities. It's like a lightbulb moment that makes you realise the power of seeing someone who looks like you on the big screen.
This experience has had a significant impact on my career. It's ignited a passion within me to advocate for diversity within the film industry and strive for more inclusive storytelling. I believe that every person, regardless of their background, deserves to see themselves represented on screen. Plus, I want to be a role model for aspiring actors from diverse backgrounds, showing them that they can pursue their dreams and break barriers across the field.
How do you think My Indian Boyfriend has contributed to diversity and representation in the Hong Kong film industry?
My Indian Boyfriend has definitely made a splash when it comes to diversity and representation in Hong Kong films! This movie has been a game-changer by showcasing a beautiful multicultural love story. It's all about giving a voice to underrepresented stories and tearing down the walls. By portraying relationships and experiences between different ethnicities, the movie challenges stereotypes and promotes a more inclusive landscape – both within and outside the industry.
I'm happy to say that there have been exciting changes and opportunities for me personally, too! Since the release of My Indian Boyfriend, I've had the chance to work on numerous short films, and collaborate with incredibly talented filmmakers who are passionate about exploring diverse narratives. It's been a whirlwind of creativity and growth. Who knows what else lies ahead? But one thing's for sure: this film has definitely paved the way for more thrilling projects to come my way.
Have you ever faced any challenges in your career due to your ethnic background? How do you overcome them?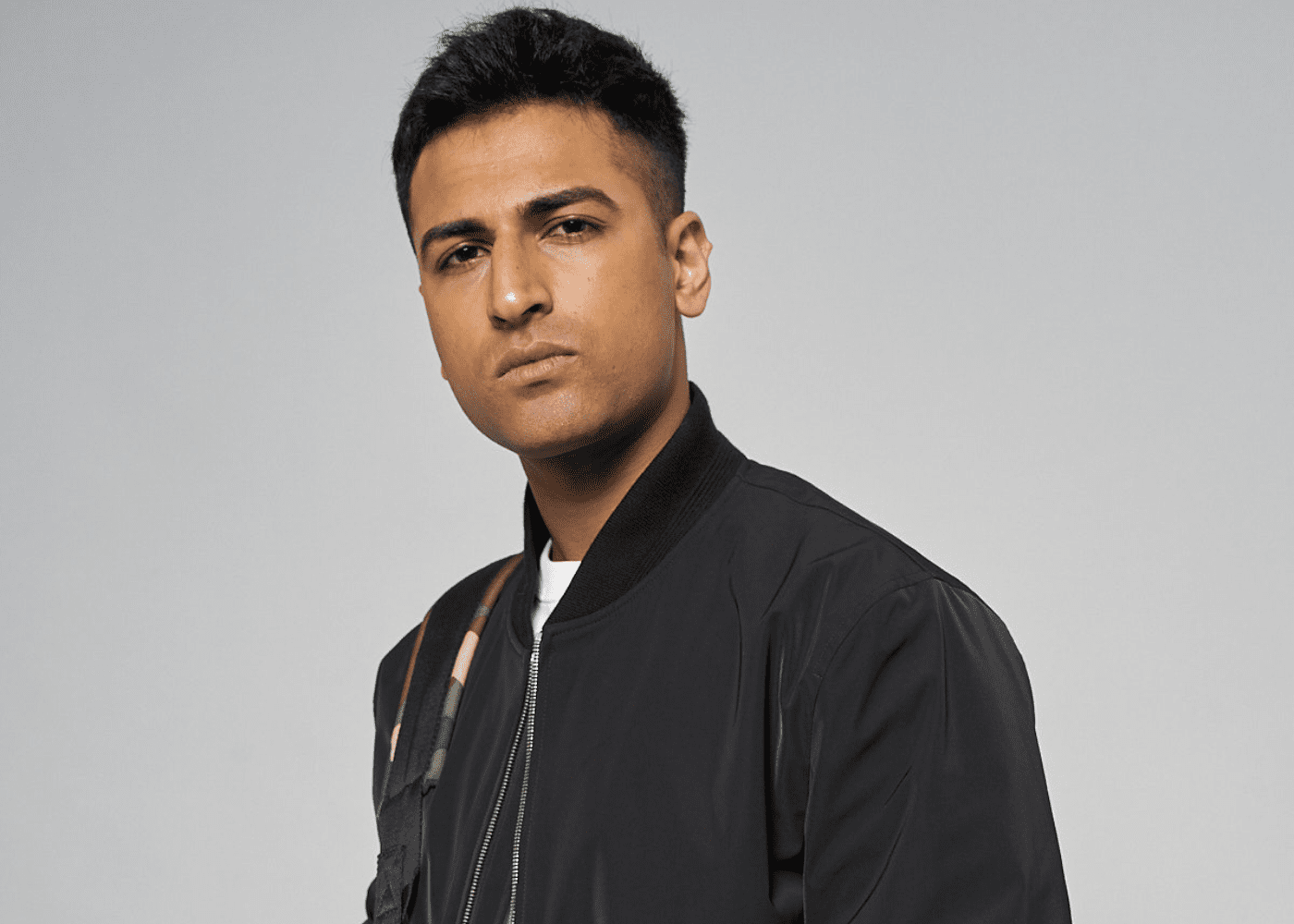 Absolutely. Being from a particular ethnic background has indeed come with its own set of challenges and stereotypes for me in the industry. I've encountered instances when I was offered roles that played into harmful stereotypes, like being a triad member or gangster. But let me tell you: I've learnt to navigate through these obstacles with determination and a proactive mindset. For me, the key has been building a network of like-minded individuals who share my vision. Surrounding myself with people who believe in equal opportunities and diverse representation has been crucial in challenging these stereotypes head-on and advocating for change together. Another important aspect is staying true to myself. It can be tempting to conform to certain expectations, but I firmly believe that authenticity is what sets us apart.
Can you share your experience of learning Cantonese with us?
Learning Cantonese has been quite the adventure! In fact, it wasn't always my strongest suit, but my work led me to dive into it headfirst. I started improving gradually, speaking more Cantonese with friends and co-workers, and now I'm getting pretty close to speaking it fluently. It's been a journey of late-night script sessions and lots of practice, but I can now also easily read Chinese scripts without breaking a sweat. I must say that learning Cantonese is essential, no matter what you do in Hong Kong. It helps you connect with the locals and really immerse yourself in the culture. I'm actually quite proud of myself for how far I've come!
What are your thoughts on the future of diversity and representation in the Hong Kong film industry?
There's definitely a growing awareness about the importance of diversity and representation. We're seeing more efforts to provide opportunities for actors from diverse backgrounds, which is fantastic. I envision a movie industry that truly embraces different stories, cultures, and perspectives, with accurate casting that reflects the real world. To make this happen, we need to address biases, ensure equal access to auditions, establish mentorship programmes, and create platforms for underrepresented talent. It's all about building an industry that truly reflects our multicultural society and values actors from all backgrounds.
Find out more about Karan Cholia and stay updated on Instagram.