It's amazing how shaping your eyebrows can transform your entire face, and these beauty salons in the city offer great eyebrow threading services for every budget
From quirky nail art at our fave nail salons to wonderfully long lash extensions and even the odd dose of facial acupuncture, we love to pamper ourselves with beauty treatments and massages in Hong Kong. Let's face it, most of us want to keep our brows in shape, and these salons get our vote for offering exceptional eyebrow threading in Hong Kong.
Where to go for eyebrow threading in Hong Kong
1. Browhaus
You can always rely on Browhaus when it comes to any kind of brow grooming. The first and only concept store to specialise in brow and lash grooming with outlets in ten countries across the world, Browhaus offers brow shaping services that include classic threading, modern tweezing, a combination of thread and tweeze, as well as colour tweak. To top it off, they also offer specially formulated pre and post-treatment care products. If you are looking for professional eyebrow threading in Hong Kong, then this is your place.
Browhaus, 7/F, 8 Lyndhurst Terrace, Central, Hong Kong, p. 3950 3950, 中環擺花街8號10樓
2. Freedas
Calling itself the complete feminine beauty zone, Freedas offers various beauty treatments that take influence from both Asia and India, and they're well-known for their affordable threading services. From just $25, the ladies at Freedas will have your eyebrows, lip, chin and face hair-free in no time, thanks to their years of practice. This is one of the most popular spots for eyebrow threading in Hong Kong, and it's easy to see why.
Freedas, 5/F, Flat C, Comfort Building, 86-88 Nathan Road, Tsim Sha Tsui, Kowloon, Hong Kong, p. 3580 0447, 九龍尖沙咀彌敦道86-88號安樂大廈5樓C室
3. Dolma Waxing Boutique
Although specialised in waxing, Dolma Waxing Boutique also offers eyebrow grooming services as part of their facial treatment. The non-waxing services include eyebrow threading, as well as eyebrow and eyelash tinting.
Dolma Waxing Boutique, Unit 303, 3/F, Yu To Sang Building, 37 Queen's Road Central, Central, Hong Kong, p. 6348 4452, 單位303,3/F,余至聖大廈,37皇后路中央
4. Nude Waxing Beautique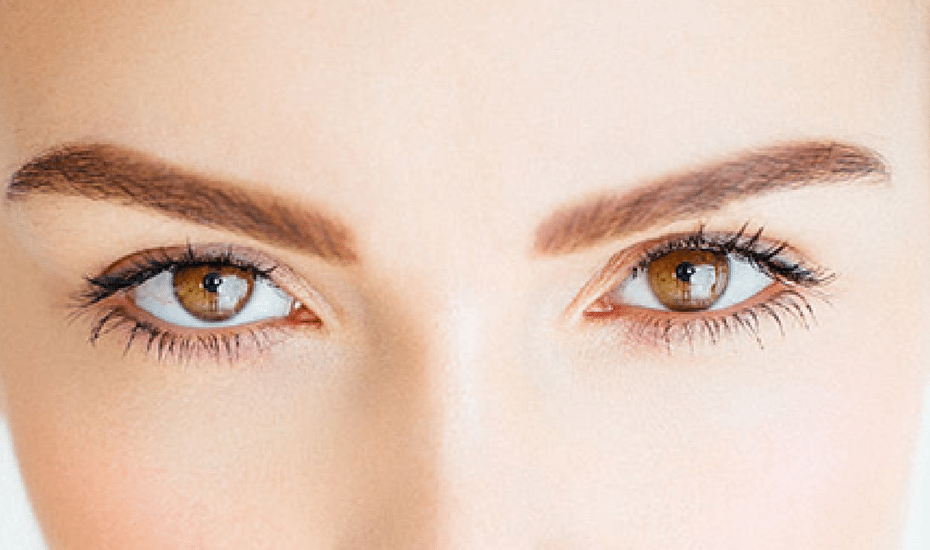 With branches in Central, Causeway Bay, and Tsim Sha Tsui, Nude Waxing Beautique is a one-stop shop for hair removal treatments for both men and women. In addition to their signature Brazilian and body waxing, the salon also focuses on the other facial hair in the forms of eyebrow shaping and both eyebrow and eyelash tinting. The trained therapists can shape, wax, thread, and dye the eyebrows to match both your face shape and hair colour, making sure that each treatment is personalised and customised to your needs.
Nude Waxing Beautique, 14-01, M88 Wellington Place, 2-8 Wellington Street, Central, Hong Kong, p. 2868 9100, 中環威靈頓街2-8號威靈頓廣場M88 14樓
5. Wax N More
Another waxing salon that offers eyebrow threading is Wax N More. Beyond waxing, the beauty parlour offers brow shaping and lash extensions, perming, and removal. Other than threading, the brow, along with the lashes, can also receiving tinting treatments that can enhance and define the eyes.
Wax N More, Room 302, 3/F, Union Commercial Building, 12 Lyndhurst Terrace, Central, Hong Kong, p. 5130 3651, 林德赫斯特台12号联合商业大厦三楼302室
6. Khoob Surat
Designed for the ladies, Khoob Surat, which means "beautiful", is an Indian beauty parlour located at the heart of TST. With an iconic ambiance and its unique technique, the salon is specialises in threading unwanted facial hair. They also offer other services such as facials, bleach, waxing, massage, manicure/pedicure, and henna painting.
Khoob Surat, Shop No. 135, 1st Floor, Far East Mansion No. 5-6 Middle Road, Tsim Sha Tsui, Kowloon, Hong Kong, p. 2367 7742, 尖沙嘴中路5-6号远东大厦1楼135号铺
7. Cleopatra's Beauty Secret
It's no secret that maintaining the shape of your eyebrows is important, and that's why Cleopatra's Beauty Secret includes eyebrow threading in their beauty treatments. Although specialised in nails, facials, waxing, massage, and body treatments, Cleopatra's also offers threading for various parts of the face such as eyebrows, upper lip, chin, and full face, as well as eyebrow and eyelash tinting.
Cleopatra's Beauty Secret, Flat A, 2/F, Yan King Court, 119-121 Queen's Road East, Wan Chai, Hong Kong, p. 2866 7338, 灣仔皇后大道東119-121號欣景閣2樓A室