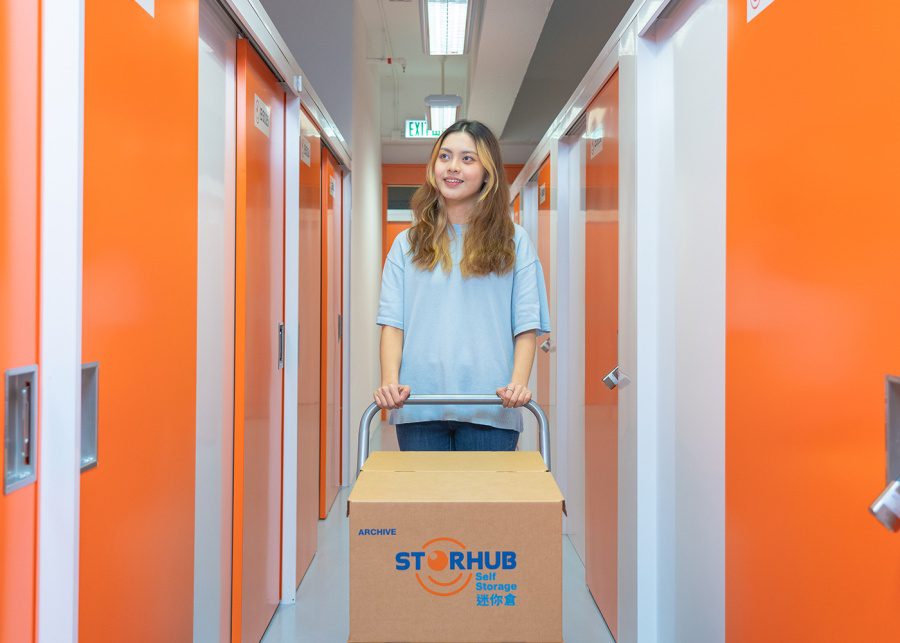 StorHub's convenient and secure mini storage solutions are right at your fingertips
Been wanting to clear your wardrobe? Go on, this is the sign you've been waiting for. There's just no excuse when you have these best self-storage providers in Hong Kong to help you with everything!
Let's be honest – most of us aren't exactly Marie Kondo when it comes to organising and decluttering (though even the queen herself has sort of given up, apparently). However, there's no doubt that space is a commodity in Hong Kong. So, whether you like it or not, packing and moving 'em boxes of bags and shoes will be happening at some point during your time here. This is why we've rounded up the best self-storage providers in Hong Kong to help you get more living space (and headspace). Whether you're moving out or clearing the house for renovations, let these storage experts give you a hand.
11 Best self-storage providers in Hong Kong
1. The Store House
Recognised as a "Caring Company" by the Hong Kong Council of Social Service (HKCSS), The Store House is a green- and socially conscious mini storage space provider in Hong Kong with over 20 years of experience. At its four facilities in Hong Kong, you'll find well-maintained, climate-controlled storage units, ranging from 6 to 337 square feet in size and safely monitored by CCTV 24/7. Customers can also enjoy secure keycard access, free use of ladders and trolleys, and complimentary parking. Above all, you'll be supported by a friendly and professional team, fully equipped to handle all enquiries in English. With plenty of experience assisting expats, they can expertly guide you on household or business storage of any duration.
Interested in a customised proposal? Simply head to The Store House's website for a free quote!
The Store House (易存家迷你倉) has multiple locations across Hong Kong, p. 3895 9401
2. StorHub
Founded in Singapore in 2003, StorHub has since expanded its self-storage network across the Asia Pacific, becoming one of the largest self-storage providers in the region. In Hong Kong, StorHub owns and operates six self-storage facilities, including Tsuen Wan, Chai Wan, Sha Tin, Cheung Sha Wan, Hung Hom, and San Po Kong – all of which are FSD-compliant, fully air-conditioned, and equipped with smart pin-code access systems, offering extra safety and security for your possessions. You can expect professional self-storage solutions for both individuals and businesses at StorHub, along with free parking, 24/7 access, friendly on-site service, 24-hour CCTV surveillance, and more.
Best of all, StorHub is now running a limited-time offer of up to six months of free storage, on top of free transportation! (T&Cs apply.) Simply visit the official website to get a free quote.
StorHub has multiple storage facilities across Hong Kong, p. 2809 2996 / 4662 1880 (WhatsApp)
3. Cube Self Storage
With a little more emphasis on workplace storage solutions compared to others on this list, Cube is ideal for both families and businesses looking for bespoke storage services. Its units and warehouses go between 12 and 140 square feet in size, plus they are secure and climate-controlled. Cube also offers collection and delivery services, as well as rentals of its reusable crates to encourage customers to be extra environmentally-friendly.
Cube Self Storage (方快存迷你倉) has multiple locations across the city, p. 2914 2200
4. Boxful
"Simple, affordable, and secure" storage is Boxful's mission, and we think they're pretty much nailing it. With storage units starting from 12 square feet, you only need to pay for what you use, whether it's by the item or by the area. In addition, Boxful offers packing materials, insurance and more for free, so that you can get the best value out of your experience.
Boxful (寶易存) has various locations around Hong Kong, p. 3565 6850
5. Extra Space Asia Hong Kong
With nearly 60 storage facilities and over 15,000 units across East and Southeast Asia, Extra Space Asia is undoubtedly one of the leaders in the storage solutions industry. The company's success and credibility come as no surprise, as its units are certified fire-safe, air-conditioned, dehumidified, and monitored by CCTV 24/7. Owners of the storage units can also access their belongings round the clock, which adds convenience and flexibility.
Extra Space Asia Hong Kong (e-多迷你倉) has multiple locations around Hong Kong, p. 3974 6000
6. In N Out Storage
Providing professional storage services since 2015, In N Out is one of the premium storage companies in Hong Kong. Apart from specialising in mailbox services and document storage, In N Out has its own wine cellar, designated for storing customers' most prized bottles. Most impressively, the entire storage space is operated on the company's self-owned property… Mad respect to the young landlord (and In N Out's founder) Lau Jun Jun.
In N Out Storage (出入易迷你倉) has multiple locations across Hong Kong, p. 2580 2088
7. Spacebox
Sympathising with the fact that our living spaces are getting smaller by the year in the city, Spacebox's founder Lewis Cerne saw the need for better storage services, and he brought the mission upon himself. Starting small in 2014, Spacebox has since become one of the best storage providers in Hong Kong, with its smart on-demand storage, self-storage and door-to-door delivery services.
Spacebox (隨存屋) has various locations across Hong Kong, p. 3102 8636
8. Store Friendly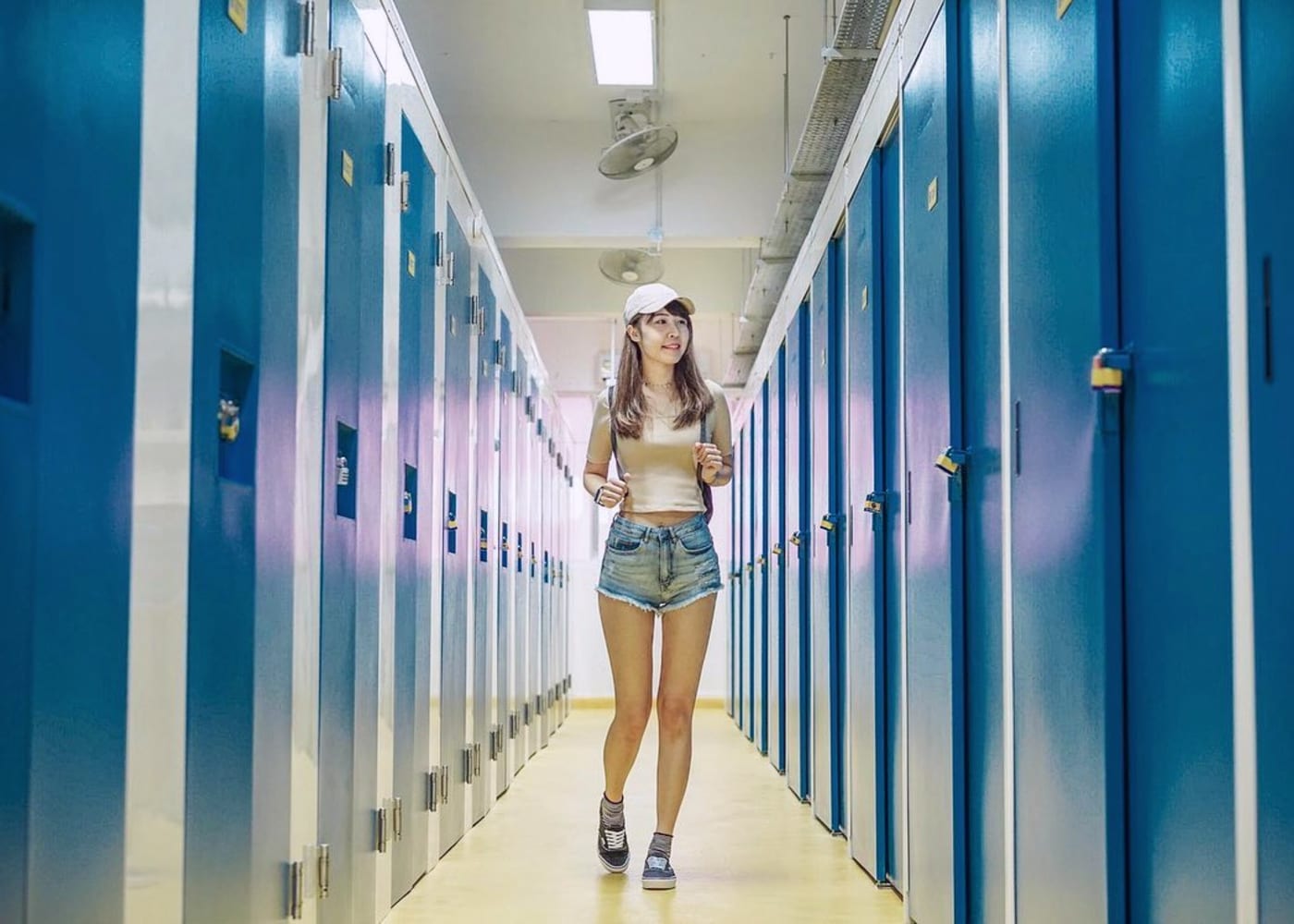 One of the most renowned storage service companies in Asia, with over 130 branches across the continent, Store Friendly is your trusty guide when it comes to storage solutions. Complete with AI surveillance equipment, electronic gate access, climate control systems and fire safety implementations, the units and wine cellar (yes, again with the wines because we love them) have the fanciest technology to keep your goodies safe.
Store Friendly (儲存易迷你倉) has multiple locations across Hong Kong, p. 8202 0811
9. RedBox Storage
Hassle-free storage is what it's all about at RedBox. With premises averaging 80,000 square feet, as well as simple and straightforward processes, decluttering is made easy and reliable. Besides having motion-sensing cameras, alarms, sprinklers, and temperature-controlling systems in the units, the cherry on top is that all storage plans come with free insurance. What more do we need, really?
RedBox Storage (紅盒迷你倉) has multiple locations in Hong Kong, p. 2556 1116
10. Metro Storage
Aiming to provide customers with safe, affordable, and stylish storage spaces, Metropolitan Storage pays particular attention to the conditions and fire safety of its grounds. Units go from eight square feet to 40 and beyond, while also offering tailored storage sizes. If you need a removal service, get in touch with Metro Storage to get a free quote, as it has its own reliable networks.
Metro Storage (城市迷你倉) has various locations in Hong Kong, p. 3018 8512
11. Apple Storage
No, this isn't another product by Apple™️ to go with your iPhone, but Apple Storage is nonetheless pretty amazing. On top of providing basic storage spaces since 2005, this company has established several affiliates (such as the popular U Space) to manage its premium types of storage services. You can choose from mailbox services, door-to-door services, special containers for toys and collectibles, to even mobile storage units. Not sure which ones to go for? With its award-winning customer service, Apple Storage will sort everything out for you – literally.
Apple Storage (蘋果迷你倉) has multiple locations across Hong Kong, p. 8208 9822