Delicious food, a relaxing beachside ambiance and a fully-equipped private dining room for your next group get-together...
Families, friends, colleagues – we get it. A big part of a fabulous Bali holiday simply must include a good ol' get-together over a five-star feast. But finding the right restaurant isn't always an easy feat. You'll need a large space, a menu that everyone will love, and you'll also want plenty of privacy away from other guests. Well, that's where Omang Omang in Sanur steps in – the signature Indonesian restaurant and grill at Hyatt Regency Bali. 
This all-day dining destination at the heart of this stunning resort ticks all the right boxes for breakfast, lunch or dinner with company. Whether it's an extravagant celebration with a group, a family-friendly feast or even just an intimate dinner date for two, Omang Omang is a sure-fire winner – after all, its menu spans Indonesia and beyond (with plenty of Western treats for good measure) with an air-conditioned private dining room and a super convenient location. It's at once spacious, multifarious, and of course, delicious.
Raise a glass at Omang Omang
If there's one thing we love the most about Omang Omang, it's that this homely restaurant seamlessly caters to big groups, special occasions, and large family dinners. We know how difficult it is to find luxurious restaurants in Bali that can fit everyone in without a worry, and that's before we mention the vibe that needs to be both swoon-worthy yet welcoming for a stylish celebration. Well, Omang Omang has all of that.
With its large, open-air wooden dining room overlooking the resort's swimming pools and lush flowering gardens, Omang Omang is blessed with fresh breezes and a warm, homely ambiance that exudes luxury without being too pretentious. It comes with all the charm and traditional touches of Indonesia, complete with homely, village vibes that make Sanur so enchanting. In fact, we can't think of a more idyllic setting for any kind of celebration, whether it's a birthday dinner, a big reunion, a stylish cocktail soiree or a gathering of friends and family.
Heck, Omang Omang is even kitted out for business too, with its air-conditioned private room for up to 40 colleagues to mix and mingle, complemented by ample parking spots, an address that's easily accessible from Denpasar, Kuta and Ubud, and most importantly, offers an affordable and customisable event package that covers all bases. Cheers to that!
The crowd pleasers
Omang Omang takes its name from the cute little crabs that are often spotted along Sanur's white sand beaches (a nod to its oceanside location), and with this Indonesian name comes specialty dishes from across the country. Throughout the day, gourmet Indonesian comfort is served up alongside charcoal-grilled seafood and prime cuts, as well as the best Es Cendol in town. And when it comes to authenticity, Omang Omang doesn't mess around.
Headed by Chef de Cuisine Prima Udayana, he and his kitchen team ensure you get the taste of home with family-shared recipes from Indonesia's ibu-ibus, or homemakers. Try all of Omang Omang's crowd favourites, like the Oxtail Nasi Goreng, the Balinese Sate Lilit (minced fish satay) or the rich and fragrant Seafood Curry. It's comfort food from the archipelago, dished up in a cosy atmosphere beneath dazzling chandeliers and unique furnishings.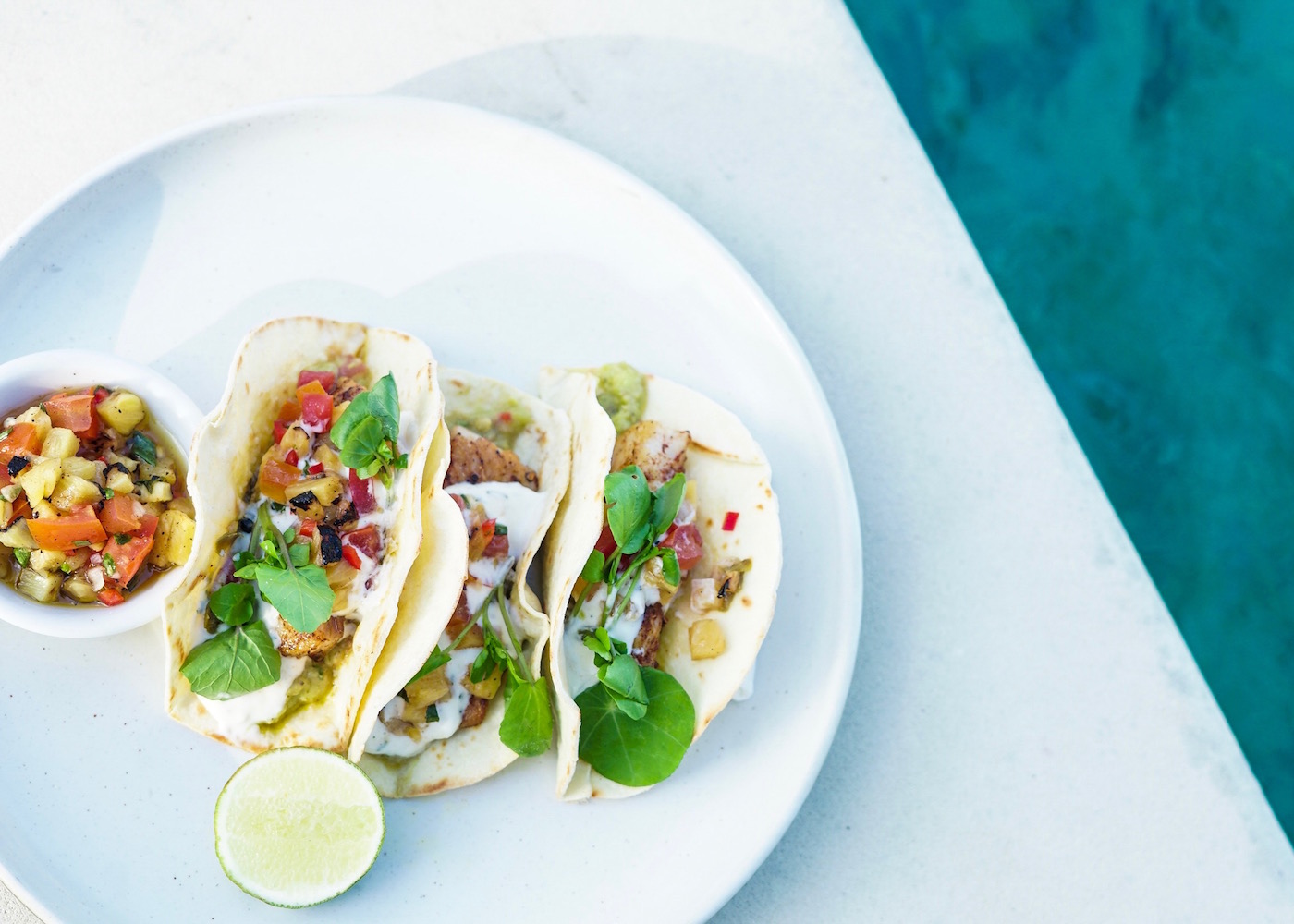 And for fussier tummies? Omang Omang's Western plates aren't to be missed. From breakfast through to dinner (yes, Omang Omang is open to outside guests for brekkie too!) you can graze on high-quality yoghurt freshly made by an Austrian in Bali, or go even healthier with the vegetarian quinoa and halloumi salad. For carnivores looking for something classic, the delectable grilled cheeseburger gets two thumbs up from us.
Whatever you choose, you can watch the chefs at work in the restaurant's breathtaking open kitchen, and at the end of your meal (or for when you're spending afternoon tea-time at Omang Omang) don't forget to check out the restaurant's selection of sweets and desserts, including the all-time favourite chewy chocolate brownies that will make every sweet toothed connoisseur come back for more (and more, and more!).
And psst! Just a few sandy-footed steps away is Hyatt Regency Bali's beachfront Pizzaria, as well as the resort's six star wellness destination, Shankha Spa.
Omang Omang at Hyatt Regency Bali, Jl Danau Tamblingan 89, Sanur, p. +62 361 281234, e. [email protected] Open daily 6.30am – 10.30pm.