Wine delivery services that hit all the right notes. Photography: Brown Bag Wines via Facebook
BYOB? Buy your own wine! Sip on this stellar selection of places and delivery services to get your fine wines.
Charles Baudelaire once said that one should always be drunk "with wine, with poetry, or with virtue". If a velvety glass of pinot noir or sparkly prosecco is your thing, we have the first part of the equation solved for you with our little black book of wine delivery services and best bottle stores and wine bars to take home a great drop. Here's how to make happy hour happen anytime – even at home.
Brown Bag Wines
With organic and biodynamically farmed wines plus excellent service, Brown Bag hits all the right notes. Connoisseurs can choose between a premium or wallet-friendly wine bag – depending on the number of 'wine o'clocks' that encounter throughout your day. Our pick? Go for the wallet-friendly option and have a curated mix of four whites and reds delivered to your doorstep every six weeks. Oh, and major props to the eco-friendly and biodegradable jute bag packaging!
Brown Bag Wines, shop online.
Vinomofo
Dubbed the "most epic wine site on the planet" (by themselves, and hey, it's also their slogan), Vinomofo is a members-only online platform that lets you purchase the best bottles – sourced from the world over – at wallet-friendly prices. We all know the premium stuff and good deals aren't exactly BFFs, but Vinomofo seems to be doing a good job of getting them acquainted.
Vinomofo, shop online.
Analogue Wine Merchant
Wow the crowd at your next party with a few bottles from Analogue Wine Merchant. Back in 2011, the founders saw the lack of names in the market and decided to bring in under-represented brands from various regions. A new splash of these bottles meant that anyone could have restaurant-quality wines at the comfort of their homes. You'll find organic, biodynamic and natural selections in the mix. New arrivals even get 10% off during their first month at Analogue Wine Merchant.
Analogue Wine Merchant, 64 Neil Road, Singapore 088834 or shop online.
Dellarosa Wine
Dellarosa Wine specialises in organic, biodynamic and natural wines, and we see a lot of deliveries in our future.
Founder Quentinino Dellarosa let us in on his personal favourites: "If you've yet to try orange wines, Saharay from Porta del Vento would be a great first introduction. Farmed at 600 meters above sea level, the sandy soil gives it a strong minerality, and its prolonged maturation lends to its flavours of almond, apricot and sweet spices on the nose. In the mouth, it is dynamic and fresh.
A superb Natural wine from Caltagirone, the heart of Sicily, is the Suber from winemaker Gianfranco Daino. Originating from a peculiar terroir of a cork wood forest, Suber presents notes of dried red fruit on the nose, and in the mouth the Suber is full, fruity and well-balanced. It is a very intense wine that you won't be able to put down! I'd also recommend my Barolo Prapò 2011 for the festive season! It leaves you with an intense aroma of dried fruits and hints of liquorice and red currants – it's a classic Barolo that hits all the right notes!"
Dellarosa Wine, shop online.
Wine Connection
You're probably already hitting up this popular spot for your vino fix. First opened in Bangkok back in 1998, the ubiquitous retailer and bar follows a vineyard-to-consumer business model and cuts out the middleman, which ultimately benefits your pockets. Oh, and its two-hour delivery service comes in super handy, too. Especially when you've got a house party coming up!
Wine Connection, various locations.
Pop Up Wine
It may be one of the newest kids on the block, but this online store has already amassed a cult following. And it's not hard to see why – you can take your pick from the 200 award-winning selection from across the world from an affordable $26 per bottle. Throwing in an impromptu get-together? They offer same-day delivery every single day!
Pop Up Wine, shop online.
Bottles and Bottles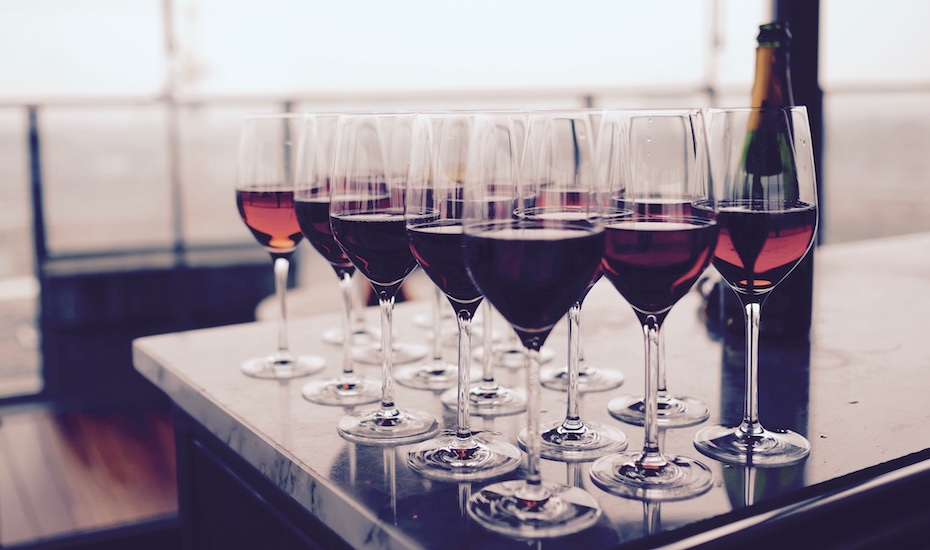 Opened in 2004, Bottles and Bottles have established themselves to be one of the top alcohol distributors in the market with their fine list of old world and new world selections. Stock your cellar with affordable, quality wine like Taylors 80 Acres Cabernet Shiraz Merlot.
Bottles and Bottles, various locations.
1855 The Bottle Shop
Offering over 800 different selections of boozy goodness, 1855 The Bottle Shop – has nine stores conveniently located across Singapore – is a good joint to pop in to for that upcoming dinner party you're throwing. This all-in-one bottle shop also does corporate gifts, delivery, and bulk orders.
1855 The Bottle Shop, various locations.
The Straits Wine Company
Dubbed Southeast Asia's leading wine importer, retailer, and distributor, The Straits Wine Company stocks a slew of good brands from around the world, including uncommon areas like Japan, India, and Switzerland.
The Straits Wine Company, various locations.
Cellarbration
In addition to boasting a huge inventory of alcohol online, Cellarbration has several well-stocked shops around Singapore. The prices here are attractive, and their variety is especially good. In addition to brick and mortar stores, you can order in alcohol for next-day delivery free with purchases over $98.
Cellarbration, various locations including Ubi, The Star Vista and Marina Square.
Ginett
As if we didn't love the Bugis-Bras Basah district enough already! Complementing its myriad of eateries, unique fashion finds in Haji Lane, and lively arts and culture scene, the vibrant area now welcomes a new addition – Ginett. This is a chic, casual restaurant and bar situated at 200 Middle Road. While it's a sit-in restaurant, you're free to stock up on wine for takeaway as well. Don't be misled by its fancy-looking quarters; prices at Ginett are super pocket-friendly and go from $30 per bottle. Steal!
Ginett, Hotel G Singapore, 200 Middle Road, Singapore 188980
Winemasons
Don't know which one to pick? Let them bring to you exclusive and artisanal selections sourced from small quality producers who are often overlooked or have no means of reaching out to you. Pay a subscription fee according to how many bottles you require and they'll take over from there. Instant vino!
Winemasons, shop online.
Wines Wholesale
Like its namesake, these guys source from local and overseas suppliers, private collectors' inventory lists and more (they stock over 1000 labels!), and buy in bulk so that we get the best prices. Great news for us!
Wines Wholesale, online only.
Underground Wines
A good drink in Singapore does not need to break the bank! These guys know that the best and keep prices for their bottles at an affordable cost. Next day delivery is the default but in some cases, you can get your vino safe in your arms on the same day. If you pop down the store on a Saturday, they might just pop open some bottles for a tasting!
Underground Wines, 315 Outram Road, #07-04, Tan Boon Liat Building, Singapore 169074
Crystal Wines
Established since 1998, they pride themselves in carrying a splendid portfolio of prestigious brands from all over the world. The store in Valley Point comes with premium built-in cellar and cabinets to ensure that all drinks are stored and delivered to you in perfect conditions. They also ensure services like storage for times when you've run out of space at home!
Crystal Wines, 491 River Valley Road, #01-03 Valley Point, Singapore 248371
Wines Online
One of the early pioneers of e-commerce in Singapore, these guys are the real deal. The idea for the store was conceived when they realised that physical bottle shores in Singapore have limited shelf space to display all the range of alcohol and spirits available in the marketplace. Taking it online, these guys have a wide selection of premium labels and are a leading brand when it comes to having more choices of booze.
Wines Online, shop online.