Photography: Helena Lopes via Unsplash
Can men and women just be friends? Where does platonic friendship end and flirting begin? Let's discuss...
I've long been a believer that there's nothing wrong with platonic friendships. Until a girlfriend of mine (in my opinion) got a little too friendly with my husband. We all have that friend who thinks it's okay to be overly friendly with someone of the opposite sex, be it sitting on their lap or getting touchy after a couple of drinks. "Relax, we're just friends!" "He's like my brother." Sound familiar? So I went on Instagram with this bold statement: "Men shouldn't have platonic girl friends." This led to an avalanche of DMs, demanding I state a reason. Here's how I see it…
When I was a young girl
P.S. If My Chemical Romance's song "Welcome to the Black Parade" didn't start playing in your head, we can't be friends. Here's a little background: my cousin closest to me in age (and by default my best friend growing up) was a boy. My mother would often drop me off at his place to spend the weekend climbing walls, digging for insects, fishing and spitting (yes, spitting). "Boy" things.
We'd play with his other boy friends. If they cycled faster than me, or if we played catch where I was always the catcher because they ran faster than me, I didn't have my mum to go running to. Or anyone to make them play nice. I just had to pedal harder and suck it up. Be "one of the boys".
"Jill, if you were a girl"
Knowing my looks were okay at best, I had to think of other ways to get attention. That came out in a very awkward mix of being a tomboy who wore really short skirts. It just didn't work. Boys greeted me with a handshake while other girls got hugs. Whatever the boy equivalent to being "bro-zoned" was, that's where I resided.
Needless to say, I became the "best friend" to a lot of guys. The girl they'd talk to about the girl they actually wanted. (To clarify, once you're above the age of 17, having a girl who's your best friend just doesn't work.) We had conversations about hypothetical situations between them and their dream girl, where they would often utter, "Jill, if you were a girl, what would you do?" To which I'd always point out, "What do you mean IF I were a girl?"
The iconic response that's still used to this day: "Well, you're not really a girl, you're more like a duck." Meaning I navigate both worlds. The hormonally unpredictable teenage girl one and the equally hormone-driven boy one. But I wasn't considered sexual. No one finds a duck sexy.
Can girls have platonic guy friends?
Yes. Why? Men are infinitely more secure than girls (in general). That's the truth of it. Because women don't lie as much. If we're meeting a male compadre for a one-on-one for dinner, we tell our significant other. Men, for some reason, feel the urge to lie over the slightest things!
For example: after taking a group picture, a friend of mine requested I take another picture of the guys because he failed to tell his girlfriend there'd be a girl (aka me) joining guys' night. I've met his girlfriend. She's lovely and wouldn't have cared. Yet he felt it was something that needed to be omitted. Senseless lies like these make it difficult for men to have platonic girl friends. I'll get to that.
It's also probably something primal in them. Once a guy meets his girlfriend's group of lads, they size each male up. The same way we women know instantly "that girl's a hoe". I'm not saying this is altogether a good thing. But my main point is, the boyfriend, in most cases, almost always gets the opportunity to meet the girl's friends and come to a conclusion on his own. Most women don't get the same opportunity.
Can guys have platonic girl friends?
No. There are a couple of reasons for this. Let's start with, "My girlfriend is crazy". Nine times out of 10, said girlfriend is made to feel crazy. The other one time, well, she may actually be crazy.
Men feel the need to lie over insignificant things such as, but not limited to, the time they go to sleep. You've been there: you're messaging your significant other, they say they're going to bed, so you go to bed. The next morning you see their "last seen" status at 2.30am. You ask about it. But instead of the regular boring truth, "I couldn't fall asleep so I was talking to a friend," an elaborate story that rarely makes sense is concocted. That plants the seed of mistrust when there's nothing to lie about!
Downplaying a friendship is another. If the boyfriend has a close female coworker, they'll share inside jokes pertaining to work. Chances are, they have lunch with each other daily and possibly go out for drinks after work. This is both understandable and harmless. However, this is how some men choose to handle such situations. If the girlfriend's feeling insecure about this closeness, instead of putting her mind at ease, one of two things happen.
Men get overly defensive. "She's just a colleague! Stop being paranoid." "Fine, I'll eat alone every day, would that make you happy?" Or they go down the lying route. "I had too much work so I didn't go for lunch." "She didn't join us for drinks after work."
Women know when they're being lied to – paranoid women in particular. We'll watch all the Instagram stories of your coworkers and look out for items on the table or voices in the background. (Yes, I've been there and done those things, #NoShameInMyGame.) Just because you took a video and made sure to leave a female coworker out, you can't be sure everyone else was as careful. This leads to the "If she's just a friend, why did you lie" fight.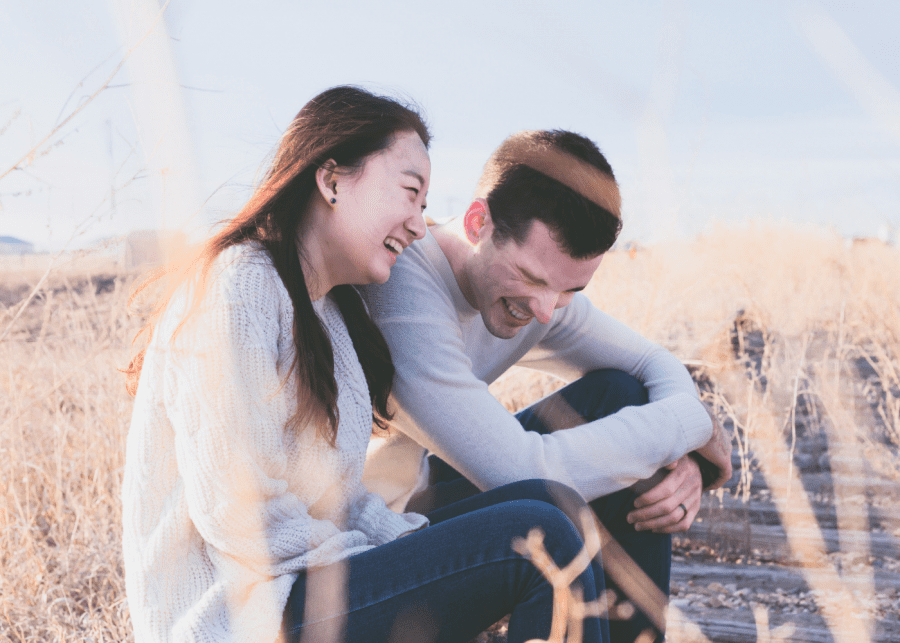 So allow everyone to meet and don't lie – easy!
After successfully training my husband to tell the truth and allowing me to meet his girl friends, he's also learnt to respect my feelings towards them. After meeting certain girls, if my "radar" goes into overdrive, he respects that I'm uncomfortable. Especially if a female coworker passive-aggressively feels the need to stake her claim on him as her work husband. Girl, he's my real husband, sit down.
It works the same; he tells me when he's uncomfortable with any of my male friends. Sounds wonderful! What's the problem then? Men can clearly have platonic girl friends if they're open and upfront about it.
Not to throw my sisters under the bus, but it has to be said. Sometimes when we're surfing the crimson wave, we get into our emotions and nothing pleases us. Begging the question: can either sex really have platonic friendships? You can be open and honest, doing everything right, and based on the luck of the draw, still end up upsetting your other half. Is that risk really worth having a girl best friend?
I'll answer that: No, it isn't
Jealousy is real. My husband has known my friends since we dated – some single, some married. On the night that sparked it all, he helped a girlfriend of mine peel a prawn because she merely asked. Something he'd never do for me. It was harmless and actually quite chivalrous.
Unfortunately, it was the wrong day of the month to be a gentleman. It made me feel annoyed and jealous, and it led to a little fight that was quickly resolved because it was my own insecurities. It's just an example of how a friendship can be 100% platonic, but depending on the angle of the moon and where the wind blows, you can't be 100% sure you'll always be "cool" with it.
Any thoughts on platonic friendships between men and women? DM us @Honeycombers on Instagram! (Note: views expressed are the writer's own.)