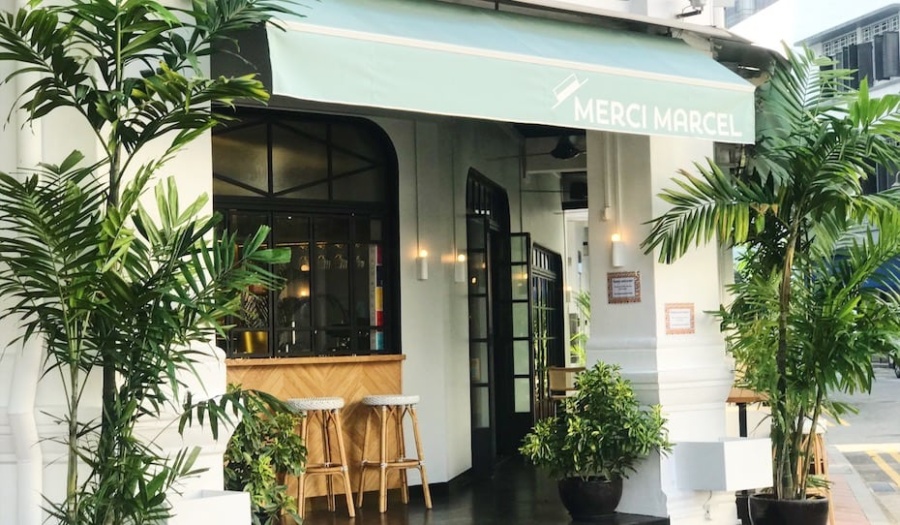 Cute corner spot on Club Street? Tick. Cool outdoor seating? Tick. Plants, plants, plants? Tick, tick, tick. Photography: Selina Altomonte
Sorry to be so smug, but the new Merci Marcel is right near Honeycombers HQ and we'll be claiming a regular table...
While we never turn down an excuse to hang out in Tiong Bahru, we're not-so-secretly thrilled that Frenchie fave and Instagram darling Merci Marcel is opening its second branch on Club Street, right near Honeycombers. If you haven't been hanging at this fab French restaurant like a regular, rewind to that time we discovered Merci Marcel as a Hot New Table and make a reservation stat: this joint fills up fast.
With its divine list of natural wines, ciders and craft beer, a lifestyle boutique and now art exhibitions, this is one place we can't get enough of. The Club Street outpost is the latest baby of Merci Marcel's owners, French couple Antoine Rouland and Marie-Charlotte Ley (they also brought us Ô Comptoir , and Ô Batignolles, which they recently closed presumably to bring us more of  la vie en Marcel).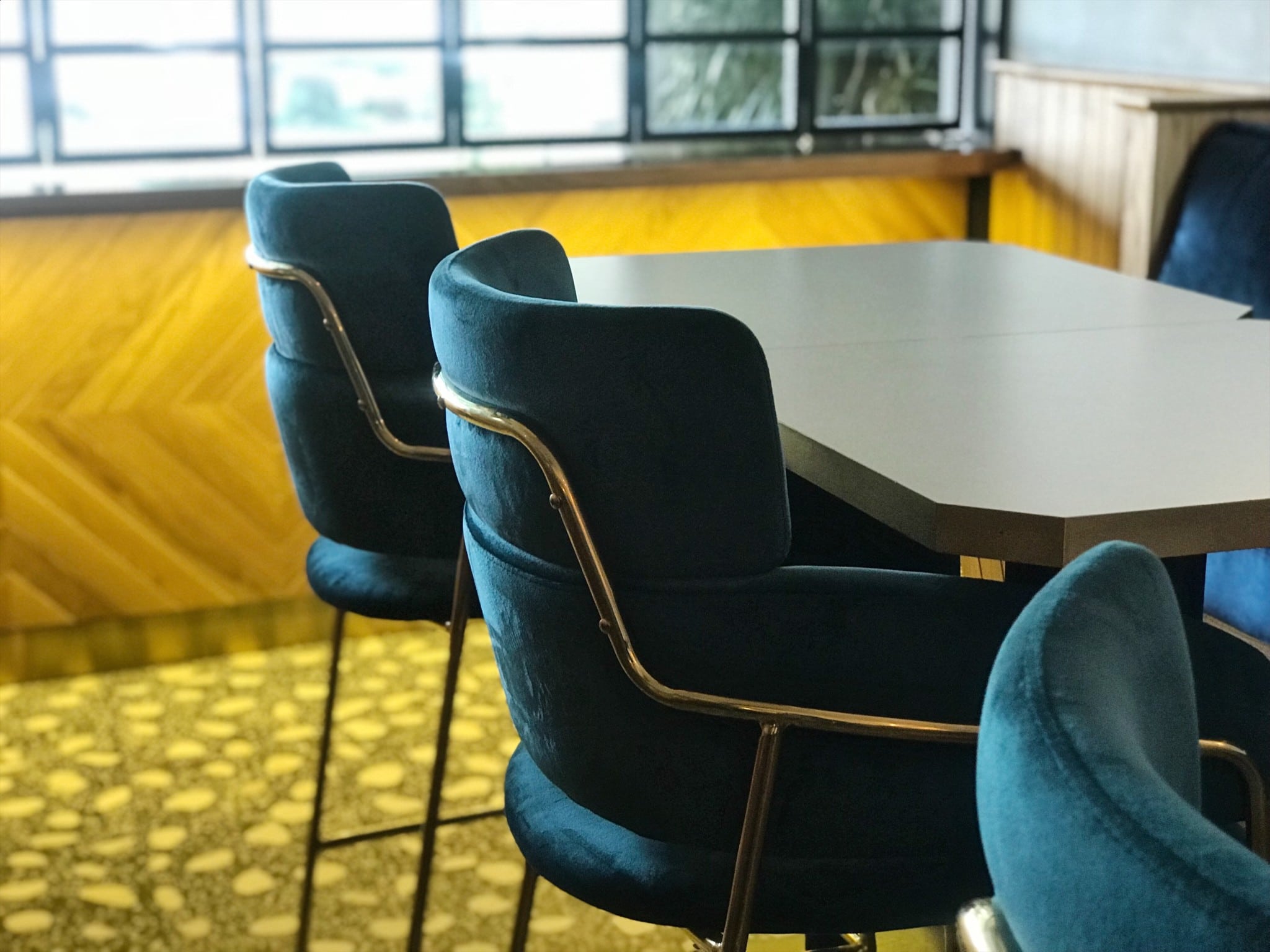 We poked our head into the new space, which is still yet to open to the public. From what we've seen so far, you're going to have to suffer through more smug photos of us draped over the chic interior and flatlay photos of our after-work charcuterie and cheese platters. #sorrynotsorry
We won't ruin the surprise, but it's a little more masculine than the tropical perfection of the Tiong Bahru branch. Expect more blues and lush textures, striking art and seating that spills out streetside. If, like us, you love the crazy plant lady vibe of the original, we have been assured there will be plants…
We know what the new branch means though: more rose cider to hit the spot after a hot, hot day; more temptations to pick up a block of posh French chocolate, or bottle of wine to wind down after work. Alas, no cheese fridge here – we'll just have to order a platter and settle in a  table…
What's new on the menu? It certainly isn't a replica of the Tiong Bahru branch: the spectacular octopus tentacle and duck confit blew us away.  And here's one for the cheese lovers: Merci Marcel Club St is introducing daily wine-by-the-glass and cheese menus that will be on regular rotation. Expect 100 exclusive wines and endless cheeses from the crème de la crème of boutique suppliers in France…
And yes, Merci Marcel Club Street does serve the signature dish from Tiong Bahru: the most addictive ravioles de Royans. You know it's all about those shavings of Swiss tête de moine cheese that melt the moment they hit your tongue. This could be our undoing.
Merci Marcel, 7 – 9 Club Street, Singapore 069403
Like this story? Check these out too:
We may be two-timing, but our heart also belongs to this French bistro…
Need more French restaurants in your life? Get into this guide
If brunch is your thing, this affordable French spread is the business
We let you in on the best French sandwiches in the CBD
Or, subscribe to our weekly newsletters!