Melissa Tham and Ben Poon on bass at Maduro's opening weekend live music sessions. Photography: Selina Altomonte
Jazz, classical music and tipples – take a look inside Maduro. Singapore's newest live music venue in Dempsey Hill
Dempsey Hill won't stop giving us more reasons to visit. From darling cafes and pet hotels, to great restaurants and bars, this British barracks turned lifestyle cluster never disappoints.
Fresh on the block is a spanking new listening lounge and bar, and we're all eyes (and ears!). Get acquainted with Maduro – helmed by the mysterious Mr. P, who has a penchant for classical music and jazz. As if the lush 'hood with gorgeous heritage buildings wasn't charming enough…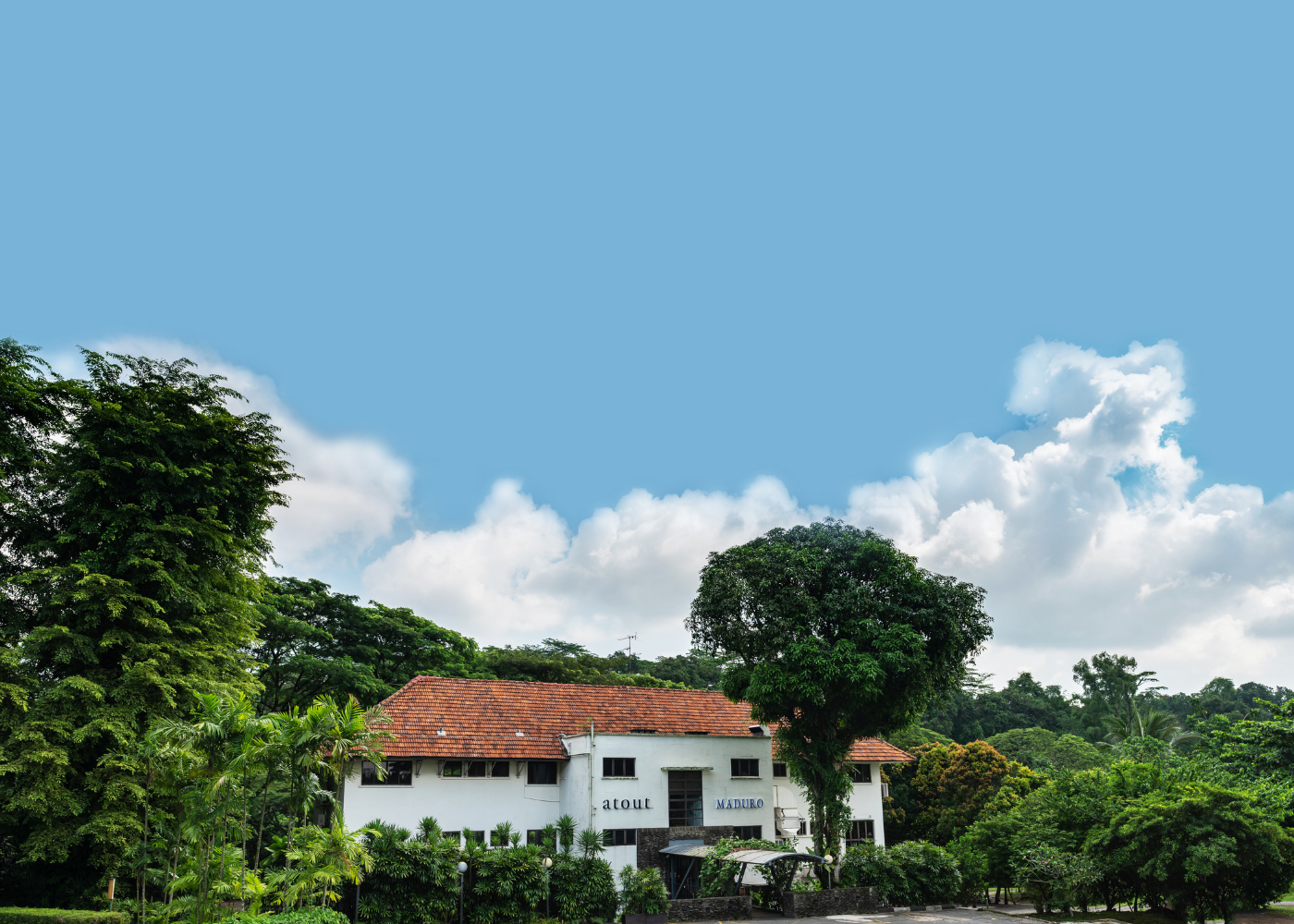 Here you can sit back over tipples (one of Scotland's finest malts, rare bottlings, prized wines or revived classic cocktails – try the lavender Collins) and listen to some great music curated by Mr. P himself. Hungry? Atout, Maduro's friendly Frenchie neighbour, will be serving some of their best bites including rillettes, chicken liver pâté, and truffle brie.
Maduro is kicking off with one cool lineup of opening weekend celebrations. We were there for opening night, and the cosy lounge was vibing. Local jazz talent Melissa Tham was mesmerising, with her effortless takes on Ella Fitzgerald, Frank Sinatra and Diana Krall alongside her jazz-laced originals. Killer jazz piano, bass, drums, saxophone and trumpet performances left everyone on a high. A weekly session, Tiara Friday Club will see some of the best local chanteuses and crooners working magic with first-call musician counterparts.
Next up on Saturday 25 May, Alemay Fernandez takes the stage for One Night Only. Jazz veteran and Mr. P's old friend Alemay powerhouse vocals and on-stage charisma promise to be unforgettable.
Making Tuesday come alive, Maduro's weekly 1819 Tuesdays sessions will set the stage (literally) for the next generation of musicians who are more experimental in their art.
Stickybeaks that we are, we dropped by for a peek before opening weekend. Past Atout and up a flight of stairs on level three, you'll walk into what looks like the living room of an eclectic personality with a contemporary flair. Grouped together are velvet armchairs and plush seaters to sink into for the night (or day). It's intimate and friendly.
Mr P doesn't shy away from colour – pink sofas and mustard armchairs play harmoniously with bright blue and yellow art from his personal collection. Marble top coffee tables, mismatched furniture accentuated with greenery, inside and out, make this lounge feel welcoming. At the far end, a baby grand piano waits patiently, along with instruments. Nearby you might see a face, somewhat familiar – also from the owner's personal collection, a custom-made Murano glass sculpture inspired by Picasso.
There are two of these at Maduro. The second sits in private den behind the bar – a sprawling, stylishly designed space meant exclusively for invite-only meetings. Also contemporary in design, the private den ups the luxe factor when compared to be a more comforting and vibrant lounge. Persian carpets, leather armchairs, upholstered highbacks and chesterfield sofas bring a mid-century modern vibe.
Our verdict after opening night? Save us a table, Mr P. This is just the kind of vibe we've been waiting for.
Maduro, 40C Harding Road Singapore 249548