From wicked witches and bloodthirsty vampires to chilling ghosts and evil demons, this freaky list of horror movies and TV shows sets the mood for a fright fest.
Horror fans unite! While we wait for Michael Buble to defrost for Christmas, let's revel in Halloween with spooky costumes, spine-chilling novels and freaky films. Here's a full list of our favourite horror movies and TV shows that have scared the crap out of us. Oh, and if you're looking for Asian horror films, we've got that covered too. Pass the popcorn!
Best horror movies and TV shows
1. Hereditary
Hereditary isn't your typical horror flick – it's a slow-burning, psychological film that delves deep into the darkness within the Graham family. After the passing of her mother, Annie (played by the amazing Toni Collette) starts to uncover eerie family secrets. She goes down a rabbit hole of supernatural horrors and unearths dark family legacies that will make your blood run cold. Prepare for haunting visuals, a foreboding atmosphere, and jaw-dropping plot twists that'll keep you guessing until the very end. The film also has some of the most disturbing scenes including the tragic accident and Annie's breakdown at the dinner table.
Watch on Apple TV
2. Get Out
Talk about mind-bending! This horror classic directed by the brilliant Jordan Peele has the right mix of heart-pounding suspense, eerie moments, a crazy plot twist and a dash of social commentary to keep you at the edge of your seat. Meet Chris (Daniel Kaluuya), a young African-American man who's about to meet his girlfriend's (Allison Williams) parents. But when he arrives at their upscale estate, things start to become, well, peculiar. From the eerie atmosphere to the unsettling behaviour of the guests, you'll be shouting at the screen. Jordan Peele masterfully weaves in social issues and racial tensions, adding depth to the story.
Watch on Apple TV
3. The Conjuring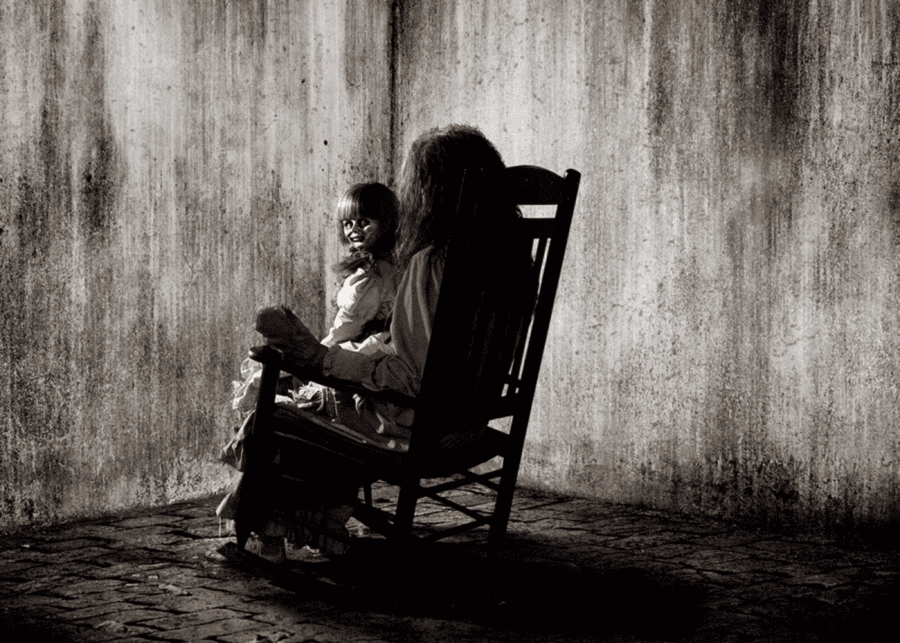 Based on a true story, this flick dives headfirst into the paranormal investigations of Ed and Lorraine Warren (played by Patrick Wilson and Vera Farmiga), two real-life demon hunters. The Warrens are called to a seemingly peaceful farmhouse, but as soon as they step foot inside, all hell breaks loose – literally. With a family plagued by relentless spirits, this dynamic duo faces demonic forces that'll make your heart leap out of your chest.
Watch on Apple TV
4. What We Do in the Shadows
More funny than scary, this mockumentary follows the lives of four vampires living in present-day Staten Island. And get this: one of the vampires, Colin Robinson, isn't your usual blood-sucking creature. His choice of poison is energy which he drains by boring or frustrating people. Pretty sure we've encountered one or two energy vampires in real life.
Watch on Disney+
5. A Classic Horror Story
Midsommer meets Saw in this Italian horror movie. As the title suggests, it's not for the faint-hearted. A group of carpoolers get lost in the woods and come across an eerie cabin. Looking for help, they head inside only to find out the house belongs to a cult. What's the plot twist? They can't seem to find a way out of the forest and the trailer has mysteriously disappeared into thin air.
Watch on Netflix
6. American Horror Story
Before Ryan Murphy gave us Ratched and Scream Queens, he introduced American Horror Story. With a total of 10 seasons to date, the anthology series takes you into the world of haunted houses, circus freaks, witches, creepy hotels and the like. Keep your eyes peeled for big names like Lady Gaga, Matt Bomer and Billie Lourd, the daughter of the late Carrie Fisher.
Watch on Disney+
7. You
This isn't a false alarm. Season 4 of You has arrived. For those who haven't watched it, here's the premise. Ex-Lonely Boy (yes, that's a Gossip Girl reference) Penn Badgley plays a passionate boyfriend who goes to the extent of killing in the name of love. Exploring the dark side of the human psyche, this thriller is a must-watch.
Watch on Netflix
8. House of Secrets: The Burari Deaths
Two words: full-body chills. This true-crime documentary takes a closer look at the infamous Burari deaths which involves the passing of 11 people from the Bhatia family in India. Amidst the investigation, there's a mysterious journal that may hold the key to cracking the murder case. You've been warned.
Watch on Netflix
9. Squid Game
Of course, the Korean masterpiece of 2021 makes it on our list. Taking the world by storm (here's our hot take), Squid Game is more than just a survival game. It's layered with heavy themes like organ trafficking, capitalism and the wealth divide. If that doesn't scare you, we don't know what will.
Watch on Netflix
10. House of Wax
This is a perfect excuse to watch our fave stars from the noughties. We're talking about Chad Michael Murray, Paris Hilton and Jared Padalecki. Plus, it has decent jump scares, plot twists and a warped backstory. No complaints!
Watch on Apple TV
11. Child's Play
Who recalls Chucky the killer doll? Relieve your childhood with this remake of the cult horror film. This time 'round, Chucky gets upgraded with artificial intelligence — talk about keeping up with the times. But don't worry, you'll still see the red-haired menace going on a killing spree. You can also stream previous films from the franchise like Seed of Chucky and Child's Play 3.
Watch on HBO Go
12. The Empty Man
This movie begins in 1995 with four friends hiking on a mountain in Bhutan. Things quickly turn sinister when one of them falls into a crevice and is found in a catatonic state in front of a skeleton. Fast forward to 2018, when the plot picks up in Missouri with a small girl missing and a cryptic message written in blood: "The Empty Man made me do it". If you enjoy films like The Babadook, you'll like this slow-burn horror movie.
Watch on Disney+
13. The Haunting of Bly Manor
So you're a fan of Netflix's The Haunting of Hill House? The Haunting of Bly Manor won't disappoint. Without giving too much away, this story is about Dani Clayton, a private tutor of two orphans at the titular manor. Sounds pretty normal, right? Well, one thing we learnt from the first instalment is that all houses have their own dark past…
Watch on Netflix
14. Midnight Mass
Done with The Haunting of Bly Manor? Mike Flanagan has another miniseries that'll leave you on the edge of your seat. Set on a small island where everyone knows one another, the community welcomes a priest who performs miracles. Intertwining science and religion with themes like death, redemption and blind faith, Midnight Mass is a nuanced show in the horror genre.
Watch on Netflix
15. Chilling Adventures of Sabrina
Forget what you know about Sabrina Spellman, as the Netflix version isn't based on Melissa Joan Hart's sitcom from the late 90s. In this series, Sabrina is a satanic witch, her entire coven aka The Church of Night worships the Dark Lord, and there are hideous demons causing chaos. But fans of the old show can look forward to seeing familiar characters like Harvey Kinkle, Sabrina's OG boyfriend; Salem, the feline sidekick who doesn't speak in this iteration; and her protective aunties, Zelda and Hilda.
Watch on Netflix
16. Stranger Things
While we eagerly await the much-anticipated fifth season, relive the terrors that haunt the small town of Hawkins. This cult series gives us creepy alien-like creatures, an otherworldly realm of the Upside Down and a psychic child aka Eleven. The best part? It's set in the 80s, which keeps us on the edge of our seats while giving us all the nostalgic feels.
Watch on Netflix
17. Greta
Do you know what's scarier than ghosts and zombies? Stalkers. What starts out as a sweet friendship between two people soon turns out to be a hair-raising thriller. Frances McCullen, played by Chloe Grace Moretz, finds a handbag and manages to return it to the owner, Greta. Everything seems fine and dandy till Frances comes across Greta's closet filled with handbags similar to the one she found. That's not the weird part. Each bag has a name and phone number attached, including hers. Freaky, right?
Watch on Netflix
18. Lovecraft Country
Based on the novel of the same name, which draws horror fictional works from the late racist writer H.P. Lovecraft, this show takes you back to 1950s Jim Crow America. You see it through the eyes of a black Korean War veteran, Atticus Black. On a mission to find his missing dad, he goes on a road trip across the country with his friends. The journey is far from smooth as they face the horrors of racism and the supernatural.
Watch on HBO Go
19. Scream Queens
Scream Queens is a must-watch for horror fans. The slash fest is littered with Easter eggs that reference iconic horror movies like The Shining, Silence of the Lambs and Texas Chainsaw Massacre. Plus, you'll be blessed with the OG scream queen Jamie Lee Curtis playing one of the lead roles, alongside familiar faces like Ariana Grande, Lea Michele and Emma Roberts. Oh, and ex-werewolf Taylor Lautner makes an appearance in season two!
Watch on Disney+
20. True Blood
Back when we saw a wave of vampires attacking our screens, True Blood made its entrance with a novel storyline. Set in the fictional hick town of Bon Temps, vampires are out of their coffins and attempting to co-exist amongst humans. But like any minority group, they have their struggles. That's not all. For some weird reason, this town also attracts other supernatural forces including witches, werewolves and fairies. On another note, we promise these vampires won't sparkle when the sun rays hit.
Watch on HBO Go
21. A Quiet Place
Who knew that mega prankster, Jim Halpert from American TV series The Office, could produce and co-write one of the most spell-binding horror movies of recent times? John Krasinski co-stars with real-life wife (and ethereal goddess) Emily Blunt in this post-apocalyptic flick where Demogorgon lookalikes slaughter anything that makes the slightest sound. They try to outsmart the creatures, but it's no walk in the park when you have three kids (including a deaf daughter) and a baby on the way. The horror-thriller hybrid wastes no time reeling in the fear factor, using silence as the catalyst for all its edge-of-your-seat moments.
Watch on Netflix
22. Pet Sematary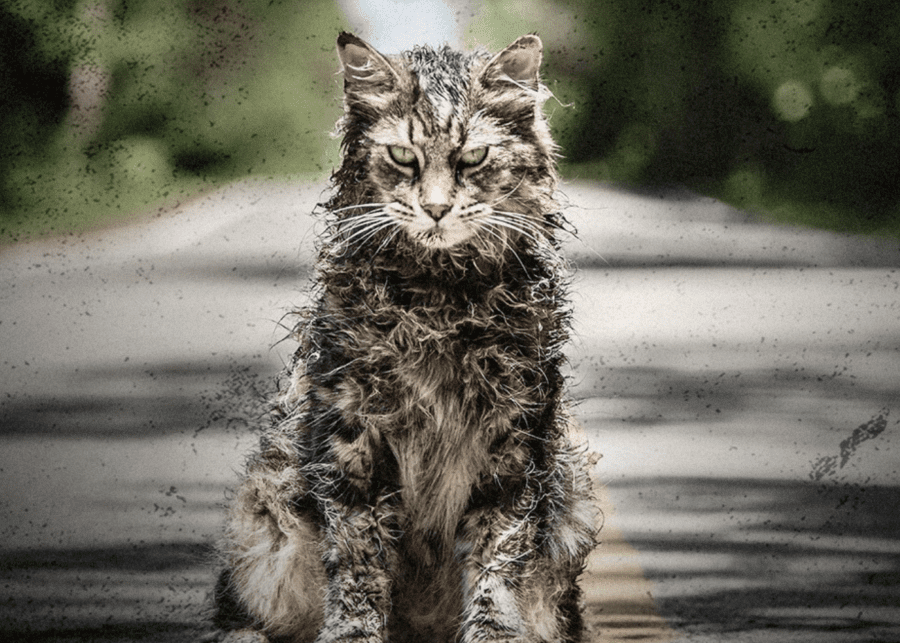 What's Halloween without Stephen King? Jump on the horror bandwagon by watching the second adaptation of Pet Sematary. Equally as eerie as the original film in 1989, this new version sees a completely different ending. But don't worry, you'll still get creepy scenes of the cemetery, or shall we say, sematary?
Watch on Apple TV
23. Black Swan
This award-winning film illustrates the dangers of attaining perfection. Paired with beautiful dance sequences and haunting scenes, it offers a close look at the unravelling of Nina Sayers, a ballet dancer who's her own worst enemy. That's a familiar feeling we all can eerily relate to.
Watch on Disney+
24. Annihilation
This one's based on Jeff VanderMeer's bestseller – but it's not necessarily a page-by-page adaptation. Annihilation follows a group of scientists (Natalie Portman, Jennifer Jason Leigh, Gina Rodriguez) who revisit a mysterious alternate dimension of earth called The Shimmer. They soon encounter the freakiest and weirdest things imaginable. Let's just say there are bizarre animal hybrids, a mutation gone wrong and a humanoid. Most might agree it's full-on sci-fi, but it's the horror element that keeps you hooked.
Watch on Netflix
25. Dead Silence
The poem of this movie is enough to make us scurry away: "Beware the stare of Mary Shaw. She had no children only dolls. And if you see her in your dreams, be sure you never, ever scream." Following the death of his wife after receiving a ventriloquist doll, Jamie Ashen heads to Raven's Fair where the legend of Mary Shaw was born. If your Achilles' heel is creepy-looking dolls, this one is no child's play.
Watch on Apple TV
Settle in for a terrifying time with these horror movies and shows.
[This article was originally published in 2021 and updated in 2023 by Nicole Nithiyah.]