Living in a fishing village like Lei Yue Mun must be heaven for a feline!
From Wong Tai Sin to Tai O and Lei Yue Mun, cats inhabit every part of Hong Kong, and we've got pictures of some of our favourites.
When our photographer Anson Yip isn't out taking photos of delicious food, fabulous people or secret locations around the city, he can usually be found snapping away throughout the streets of HK. One of his favourite subjects is cats. He just can't get enough of their friendly cuteness, and we love the way that he has documented the popular Hong Kong icon in this photo essay. 
Cats of Hong Kong
Many a story has been written on the wonderful cats of Hong Kong. You will find them all over the city, from the Chinese medicine stalls of Sheung Wan to the fishing villages and the surrounding islands, most living peacefully with their doting owners. Rather than talking more about our feline friends, we wanted to document all the colours and characters of the cats in Hong Kong through images. Take a look!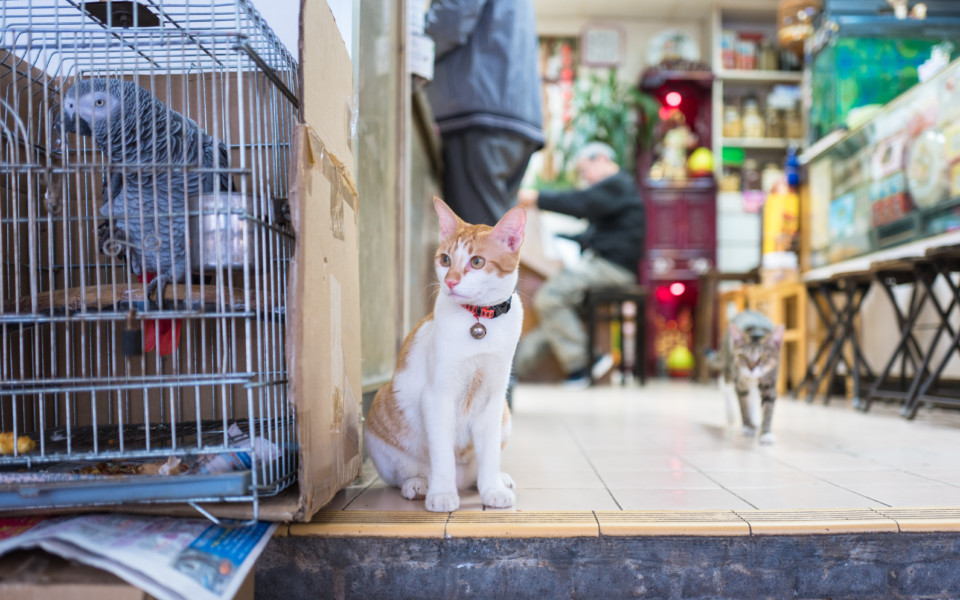 Follow Anson Yip on Instagram.
Like what you read? Make sure that you keep up-to-date with all the best news in Hong Kong by subscribing to our weekly newsletter.