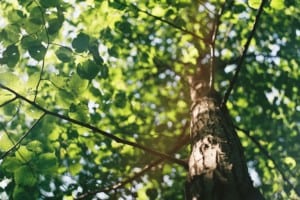 In his latest piece around sustainability in Hong Kong, Joakim Cimmerbeck discusses how we can leave a thriving planet for future generations by making a commitment to sustainability
So far during this series, I have written about the need to save water, how to reduce energy consumption, and reducing plastic in Hong Kong. These three areas encompass most of what we need to address in order to be good stewards of our home on the third rock from the sun. However, the most important factor I have left to the end: commitment and attitude. It's all about making a commitment to sustainability, and let me tell you why.
OPINION
Making a commitment to sustainability
When we talk about sustainability and how it is currently, this is what I think about: a car journey, with consumers sitting in the back. In the front seat, are all the politicians and business leaders talking about sustainability. At the steering wheel a drunk driver. In aimless motion, risking all we hold dear and jeopardizing our future.
We, as both individuals and companies, are so good at claiming or promising sustainability. Keeping our promises is a lot less prevalent.
I would like to be so bold as to suggest that most companies and many, but luckily not all, individuals here in HK are not sustainable. I do not care about the number of committees we are members of, how many events we run to self-promote and proclaim sustainable ambitions or how many certifications are being bought, most of us are simply not doing enough.
Sustainability is a way of life; it is about changing our attitudes
When we grow up, we learn that it is better to say 'yes 'and then ignore the chores. I can admit now, as I have reached and passed the midpoint of my life, that I always said 'yes' when mum asked if I had cleaned my room.
This is exactly what is going on in business, and worse yet in politics, when it comes to sustainability. You get a big YES, but no action. It has gone so far that we are immune to these promises.
So, what do we do?
We need to make sustainability valuable; it is valuable but currently not measured in something society understands. Give it a dollar value. Being sustainable is equal to investing in the future, and that should be worth something. At the same time, not investing in the future should cost something; short-term gain can never be the most valuable solution for mankind's sustainability.
We cannot use much in the present for free, so why do we then assume we can abuse the future at no immediate cost? We leave that enormous cost to our children and grandchildren. This generation is on track to leave an Armageddon legacy.
Starting today, ask your providers, no matter what it is you need: is it sustainable? Then ask how. Knowing how and being comfortable that it is sustainable must be the aim. Knowledge is the currency that eventually will enable us to become more sustainable and return our habitat to the next generation. This planet has been passed onto us by our parents, and we should (want to) hand it down to our children in the same, if not better, shape than when we received it.
That is sustainability.