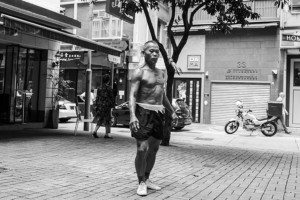 The people of Sheung Wan
Our photographer Anson Yip takes a look at the city in a new way in: Black and white photography Hong Kong
From the many colours of the buddhist temples to the luscious hiking trails across the city, Hong Kong is undoubtedly a colourful place. However, by stripping street scenes and vistas entirely of their colour, a new type of story begins to be told. Anson Yip has documented people, places and things in this essay: Black and white photography Hong Kong. Enjoy!
Black and white photography Hong Kong
What is it about black and white photography that can completely change the mood of its subject? We just love looking at these images monochromatic images of Hong Kong that somehow tell a simpler story of the city.
You can see more great images by Anson Yip on Instagram or Flickr.