From dream pop and indie rock to vaporwave and shoegaze, these drops have a jam prescribed for everyone. Check out the best indie albums released in 2017.
Whether you're into street photography, pottery making or working out, music is always a huge part of our daily lives. As an obsessive music listener, I've put together a list of my favourite indie albums of 2017. From glistening dream-pop and shoegaze to mind-consuming post-punk and indie rock, these are the bands that I've either seen live and was impressed by or am dying to see in the future in Hong Kong. Enjoy!
The best indie albums released in 2017
Antisocialites by Alvvays
Since their hit single "Archie, Marry Me", Toronto indie pop darling Alvvays has finally returned with their sophomore album Antisocialities – delivering dream-pop perfection with their boisterous and shimmering songs. The album has got a crisper sound and heavier reverbs, adding dashes of shoegaze-ness to their already dreamy melodies. It is perfect for those who find themselves a social misfit under normal circumstances.
Read our full interview with Alvvays here.
Featured track: In Undertow; for fans of: Dream-pop, indie pop
Slowdive by Slowdive
This release was the biggest deal in 2017 for fans of 90s shoegaze! After a hiatus of twenty-two years, Slowdive returned with their first self-titled album Slowdive since Pygmalion, their third studio album released in 1995. It shows an amazing level of maturity in terms of production and songcraft, while keeping that delicious 90s soulful shoegaze tinge beautifully intact. It's just an absolute delight to be able to witness the rebirth of such influential soundscape through Slowdive.
Featured track: Star Roving; for fans of: Shoegaze, indie rock
FORGET by Xiu Xiu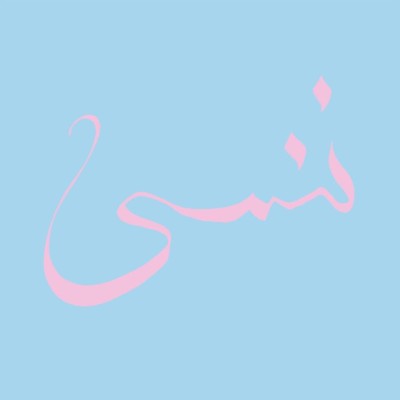 Most known for their brilliant and haunting tribute to the music of Twin Peaks, American experimental band Xiu Xiu released their tenth studio album FORGET – sweeping everyone off their feet into a dynamic whirlwind of visceral energy and political complexities. The voice of Jamie Stewart, especially when heard live, is guaranteed to awaken your darkest storms from within.
Featured track: Jenny GoGo; for fans of: Experimental rock, noise pop
Supersadness Intl. by Burkini Beach
"And maybe I'm gonna throw up, give the toilet bowl a hug…", "in the very beginning of spring, I tried to drown myself in the kitchen sink…" Burkini Beach's lyrics are always truthful and humourous in a half-jokingly pessimistic way, causing his live audience to giggle and sob at the same time. Supersadness Intl. captures the essence of a bittersweet life with clarity and empathy, and of course not to mention its heart-tugging folk tunes.
Featured track: Bodyguards; for fans of: Indie folk, alternative
The OOZ by King Krule
Despite being just 23 years old, King Krule – the stage name of English singer-songwriter Archy Ivan Marshal – possesses a distinctive singing voice, and blends ruggedness and sensuality wondrously. Compared to his 2013 debut, 6 Feet Beneath the Moon, The OOZ is layered with more jazzy and atmospheric instrumentals, making listeners fall deeper into a spiral of emotions.
Featured track: Dum Surfer; for fans of: Post-punk, punk jazz, indie rock, dark wave
Soft Sounds from Another Planet by Japanese Breakfast
Japanese Breakfast's latest release Soft Sounds from Another Planet – the follow up to her fierce debut Psychopomp that was made out to commemorate her late mother – strips down that swaggering punk rock façade and beautifully delivers more complex arrangements and soothing sorrows. As a sophomore album, it successfully surprises listeners with a very different but equally emotionally captivating soundscape.
Featured track: Road Head; for fans of: Indie rock, Lo-fi pop, shoegaze
Reassemblage by Visible Cloaks
The organic and delicately intricate sound of Visible Cloak's Reassemblage formulates a recipe to purify the mind, making it the kind of album that calms you down and makes you become more introspective, reflective, and even philosophical. It's a mesmerising vaporwave album – so obscure and intimate – that I can't stop coming back to over and over again.
Featured track: Terrazzo; for fans of: Vaporwave, ambient, techno, electronica
Every Country's Sun by Mogwai
Mogwai always has the capacity to expand your mind and carve out a world that replicates realities as we believe, but better. Every Country's Sun exudes melodic post-rock vibes similar to their previous releases, but in tracks like Party in the Dark, Mogwai unleashes their fierceness from within, creating a riot of emotions with guitarist Stuart Braithwaite's vocals. It's definitely one of their best works.
Featured track: Party in the Dark; for fans of: Post-rock
Music from Before the Storm by Daughter
Music from Before the Storm was a surprise release in 2017, both as the third full-length album by Daughter and the soundtrack of the video game Before the Storm. The English trio Daughter is one of those bands that can lead you to an intense emotional turmoil with their darkly mellow and devastatingly melancholic soundscape. Despite being mostly instrumental, Music from Before the Storm holds the same power to shatter your soul like Daughter always did.
Featured track: Burn It Down; for fans of: Indie rock, neo-folk, ambient
No Shape by Perfume Genius
No Shape is a beautiful album that screams political statements, as well as a yearn for that special unrequited love. As an out musician who is upfront about his queerness, Perfume Genius brings his listeners to a romantic space where music lovers of all genders and sexualities feel safe to be vulnerable while drifting away with his sensuous voice and glorious soundscape in tracks like Slip Away and Wreath.
Featured track: Slip Away; for fans of: Chamber pop, indie rock
Lingering by Sleep Party People
As the fourth studio album, Lingering wraps itself in resplendent instrumentation alongside the eccentric yet entrancing vocal sound, which is the trademark of Sleep Party People aside from the rabbit facemask. Compared to their earlier releases such as hit singles I'm Not Human at All and A Stranger Among Us, this album strikes us with candied melodies while still being heavily experimental, one that is definitely worth savouring.
Featured track: Fainting Spell; for fans of: Experimental, dream-pop
Visions of a Life by Wolf Alice
Visions of a Life is an unabashedly honest, loud and dynamic alternative rock album. From the more calming, less disturbed tracks like Planet Hunter to frenzied ones like Yuk Foo, Wolf Alice's uproarious grunge rock tune will consume your mind, bash it, twist it, and heroically salvage it. Plus, it would be a nice album to dance to with your friends and loved ones if the world is going to end tomorrow.
Featured track: Don't Delete the Kisses; for fans of: Indie rock, garage rock, synth-pop
Ti Amo by Phoenix
French alternative rock band Phoenix's sixth studio album Ti Amo is a melodious and lustrous album with a catchy lyrical flow. Its wistful arrangement allows you to indulge in a romantic turmoil for thirty-five minutes and gets your emotions flying freely. Ti Amo is the kind of engaging album that you can listen to from the beginning to the end without hitting pause once.
Featured track: Goodbye Soleil; for fans of: Alternative rock, indie pop, new wave