Cult beauty brand Sunday Riley lands on our shores. Photography: Sunday Riley
Who knew the secret to staying young would be in natural and super ingredients you can find right under your nose? Check out these products…
First it's in your pantry, now it's in your skincare routine. From coffee to ginseng, green vegetables to sugar, super ingredients are fast becoming heavy hitters in beauty products. Super ingredients are packed with nutrients and disease-fighting antioxidants that give the body and mind a powerful return. Best part? Super ingredients are all around us. Here's a primer on how to pack in some of this good stuff in your beauty regimen.
A crash course in super ingredients
Glowing, clear and youthful skin can be unlocked with all-natural ingredients. We know this is no news flash, but we need to talk about these ingredients that have been identified for their superpowers If you see any of these things in the list, snap them up and believe in the hype! Of course there are more, but here are some of our favourites…  
Green vegetables: detoxify
Coffee: smoothens
Tiger grass: repairs
Coconut: hydrate
Black tea: antioxidant
Coal: purifies
Ginseng: revitalises
Lemongrass: heals
Sugar: exfoliates
Bamboo: mattifies
Honey: nourishes
Rose: radiance booster
Our fave beauty buys with natural superpowers…
Origins: GinZing range
Victims of tired and dull skin, it's time to perk up and shine! The GinZing series gets top marks all around, fortified with ginseng and coffee beans to instantly restore your get-up-and-glow. From the energy-boosting tinted moisturiser to the super effective eye cream that depuffs and brightens, radiant skin can be achieved almost instantly.
Sunday Riley: Good Genes All-In-One Lactic Acid Treatment
Hoorah! This cult beauty brand has finally made its way to Singapore (you can shop the brand at all Sephora stores). The buzziest product from the line, Good Genes is a multi-tasking treatment powered by exfoliating lactic acid and circulation stimulators such as lemongrass and a high concentration of lactic acid for fresh and smoother skin overnight.
Kopari: Coconut Rose Toner
Known for its coconut oil based beauty products, the rose toner contains three star ingredients: coconut extract, rose extract, and witch hazel. This winning combination keeps redness at bay, prevents blemishes, reduces the appearance of pores, evens skin tone and soothes irritation without drying your skin. Plus, who doesn't love the soothing scent of roses with every spritz?
Fresh: Lotus Youth Preserve Face Cream with Super 7 Complex
Searching for the fountain of youth? Fresh has it bottled in a pot. The brand's popular moisturiser is enhanced with seven super-charged ingredients that include Lotus flower extract which defends against wrinkle-causing free radicals, blue-green algae which minimises early signs of aging and hibiscus fruit which boosts hydration. Say bye-bye to ageing!
Youth to the people: Age Prevention Cleanser
You've got kale! Think about it as a juice cleanse… for your face. Obviously, vegetables are good for your health, but because they're so high in antioxidants, they're also pros at anti-ageing. The main active ingredients in this green-coloured cleanser are kale, green tea, spinach and vitamins. It's really gentle on the skin and has a very strong leafy smell which really grows on you. Don't like eating your veggies? Put it on your face!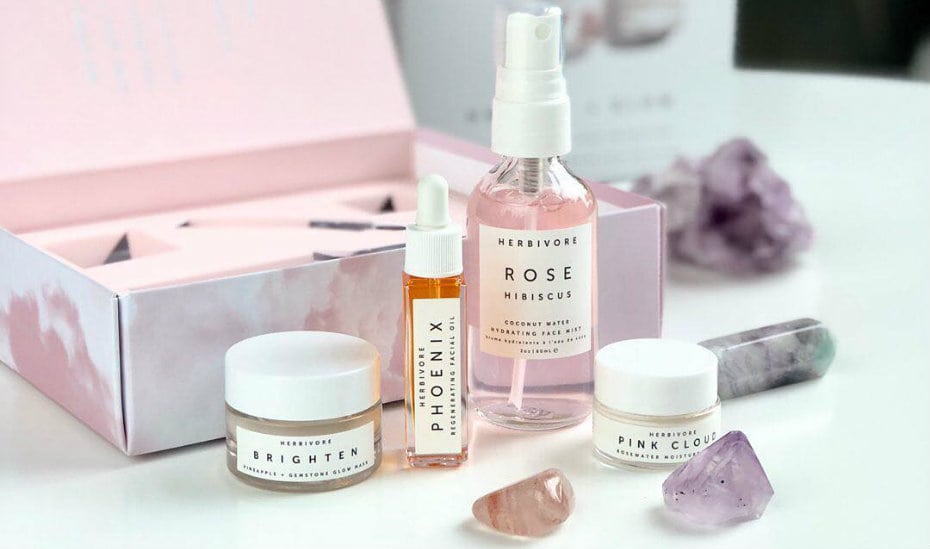 Herbivore Botanicals: the whole shebang
When it comes to super ingredients, this brand uses them all. From the Bamboo Charcoal Detoxifying Soap Bar to the Moon Fruit Superfruit Night Treatment, it's easy to be overwhelmed by all the pretty names and colours. A cult favourite is the brilliant blue Lapis Facial Oil, which contains Blue Tansy, a powerful anti-inflammatory and antioxidant aid. The result: less redness and clearer complexion – who doesn't want that?