It's time for quality shuteye. Photography: Ketut Subiyanto
No more tossing and turning! Try these tips for a restful slumber tonight and always.
Many of us are not clocking the required eight hours of shut eye – whether it's due to stress, a serious love for coffee or just the habit of endless phone scrolling before bedtime (who's guilty?). But, sleep is more important than ever during this time where good immunity is crucial. So we've decided to get rid of our sleep problems once and for all with easy lifestyle fixes that you should try, stat.
For a soothing wind down that sets you up for a restorative slumber, your nighttime routine is key. Here, we share how you can create one that works. Plus, we teamed up with Muji to bring you the relaxing essentials that are on sale till 21 October 2020. Ready for amazing sleep?
Worries on your mind? Pen them down
We've all been there. You get into bed expecting to get your zzz's but you soon realise your mind just. Won't. Shut. Up. What do you do? We've found that the best way to get your thoughts off your mind is to write them all down. So grab a warm drink and start a nightly journaling sesh to empty your mind. And because we love a smooth pen for efficient thought-scribbling, we're using Muji's gel ink ballpoint (cap type) that's now 10% off.
Aromatherapy your way to a calmer mind
If you didn't already know, aromatherapy is, well, therapeutic. The key to using essential oils to alleviate sleep problems is picking a scent that works for you. Put a few drops on your pillow or get a diffuser running at bedtime. We love a good lavender, but other scents like cedar wood and ylang ylang are said to have calming properties too. Get any two of these relaxing essential oils from Muji at 10% off!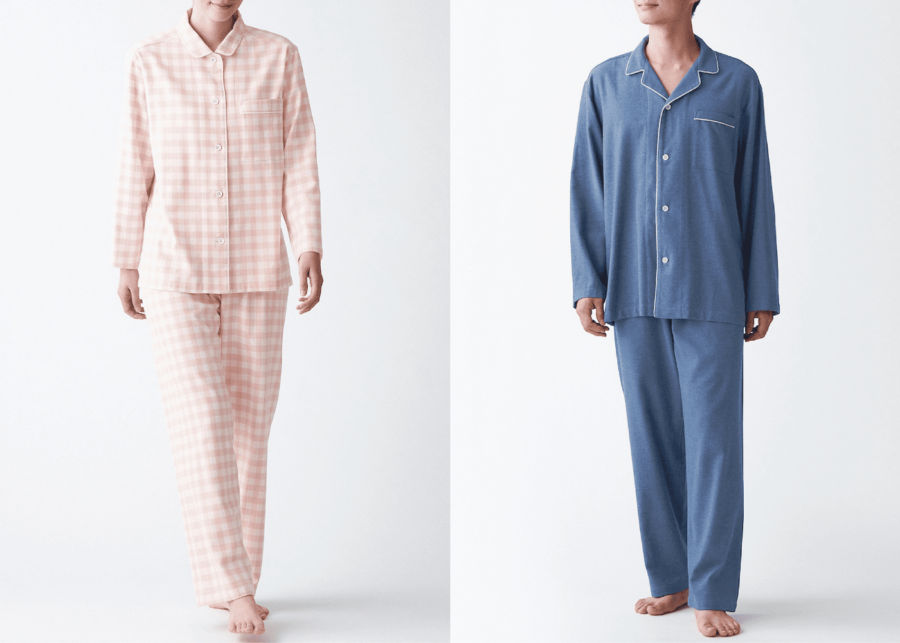 Repeat after us: Comfy PJs are an investment
You'll be wearing them all night, so why not get cosy ones? Setting aside pyjamas that you only wear at bedtime is essential for restless sleepers. On top of ensuring comfort, having proper sleepwear signals to your mind that it's time for slumber. This makes it easier to get into a state of relaxation! Don't have good PJs in your closet? Snag Muji's seamless flannel pyjamas for him and her, now at 10% off.
Say yes to soft, cotton bed linen
Your sleep problems won't be resolved with top quality PJs if your bed linen is uncomfortable! We're fans of cotton bed linen as they are soft and oh-so-snuggly. The ones from Muji are also organic, meaning they're gentle on the environment, which is always a plus. Make your purchase soon to get 20% off all bed linen and duvets. Bed frames and mattresses are offered on a 10% discount, too.
Ready to shop for a good night's sleep? Bag more sale finds from Muji. Its 'Sleep Soundly, Wake Up Naturally' promotion campaign ends on 21 October 2020! Shop online at Shopee or eCapitaMall.
This post is in partnership with Muji.