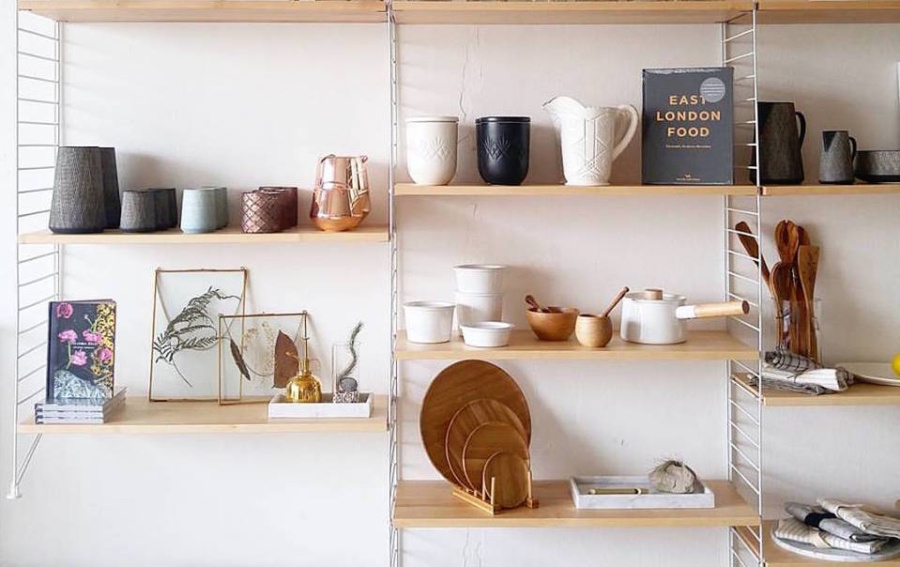 Indie homewares from Plain Vanilla Home. Photography: courtesy of Plain Vanilla Home
Like a page out of an indie magazine, cool kitchenware store Plain Vanilla makes real all your home interior dreams
Every so often, we come across a store that shakes up everything we think we know about the home interiors scene in Singapore. Case in point: Plain Vanilla Home. The interior arm of the famed cupcake store resembles a page straight out of Kinfolk, with chic wooden wares, handmade ceramics and cool, garden-inspired accents. We took a trip to the store recently in the epic Tan Boon Liat Building, and although it was fresh off its annual sale (stocks were low at the time of visit), it was still everything our interior dreams are made of. Here's what to look out for.
Beautiful baskets
Plain Vanilla Home stocks the most beautiful handwoven baskets from Melbourne-based Marmoset Found. These come in assorted materials – think solid rattan and seagrass – and make great planters or pretty storage solutions. And you know how we feel about baskets.
Gorgeous ceramics
Ceramics are back with a vengeance, and boy are we loving it. Plain Vanilla has clay beauties in all shapes and forms: graphite mugs, stunningly irregularly shaped plates and flawlessly glazed porcelain plates.
Candles
You won't find your run-of-the-mill candles here. Plain Vanilla Home's candles are pure aromatherapy luxury that looks good on your shelf too. Labels here are covet-worthy; Rosy Rings features hand-poured candles filled with dried leaves, spices, shells and fruit. Other candle labels of note is The Luxuriate; it's got refillable marble candle vessels with luxe inserts.
Kitchenware
Mimic the rustic, homey vibe of Plain Vanilla Bakery with PV Home's kitchenwares. The selection is hefty, and ranges from chic wooden plates by Sands Made to marble cubic coasters. Stocks do go fast, so grab 'em as soon as you can.
Home textiles and furnishings
Kitchenwares aside, Plain Vanilla Home now dabbles in textiles. The cushions in the picture above are made with ethically-sourced fabric from Australian studio Ink and Spindle (in exclusive colourways, no less) and hand-sewn by social enterprise Sowing Room.  
You might find an unexpected buy or two like woven poufs by boutique store Hewn, and handwoven cushion covers by American textile designer Christian Rathbone.  

Admit it, you're in the mood for a makeover now, right?
Like this story? Check these out too:
Where to shop ceramics
Tiong Bahru apartment of vintage memorabilia
Inside a black-and-white colonial bungalow
Singapore's best interior stores
Or sign up for our weekly newsletters!