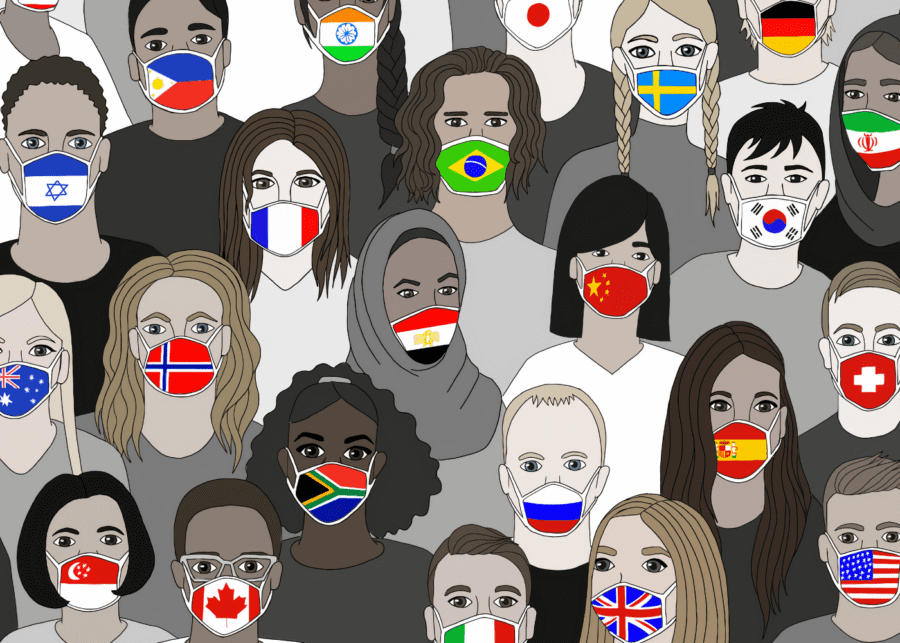 Photography: United Nations via Unsplash
What's the expat experience of living in Singapore during the pandemic? We ask around...
The Lion City has gone through a lot this year, thanks to Covid-19. From the circuit breaker to travel bans, dining restrictions to job security, it's safe to say the virus has plagued everyone's lives, including the expats in Singapore.
Although Singapore continues to be considered a hotspot for foreign talents to boost the economy, recent events have resulted in measures by the government to help its citizens. The job market now highly favours Singaporeans, as the government grants support for businesses who hire locally. By the way of this, the expat community is facing a pandemic-fuelled crisis with stricter regulations regarding employment visas and the increase of minimum salary requirements.
So we checked in with four expats to learn about their experience of living in Singapore amidst a pandemic. Here, they share with us what it's like being away from their homeland, friends and family.
The pandemic experiences of expats in Singapore
Having a strong support system is key
Oxana, 36, who has called Singapore her home for the past six years, works in the finance industry. For someone who is social and outgoing, she found the circuit breaker and social distancing regulations tough as it meant being separated from her friends. However, she took what was thrown to her in stride and understood these measures weren't a personal attack but rather an important modus operandi to curb the spread of the virus.
"I ensured that I had a strong support system around me (even though it was mostly virtual at the beginning of the pandemic). I made sure that I had calls and video chats with family and friends on a regular basis. Also, I created some "rituals" that I would do every day such as a short meditation in the morning and a walk later in the day.
These rituals added some regularity and structure to my day. Lastly, I virtually practised and taught yoga to some friends and colleagues which really helped me to feel connected. Since I have been separated for so long from my family and certain friends, I realise now how strongly I value my connections with family and friends. And going forward, I want to nurture these relationships even more."
Difficult decisions have to be made
When Stephen first moved to Singapore in 2019 to work for a creative agency, he fell in love with the food, culture and buzzing energy of CBD. But that slowly started to change as companies around that area started to work from home.
"Even then, I didn't see the significance of what was going on until the circuit breaker kicked in", says the Melbourne-raised 32-year-old. However, while he was going on with his WFH life, he got the news from his family that his dad was severely ill. "Unlike before where you can pop into a plane and be with your family in less than 12 hours, this time 'round it is a little tricky."
He was also uncertain about his career prospects in Singapore as his company slowly started letting people go. "After the circuit breaker, it was sort of a temporary relief as I could meet my friends – a support system that I've built for myself in Singapore."
After thinking it through, Stephen made the decision to head back home to be with his ill father and family. "While I will miss Singapore dearly, I felt it was a timely decision and I hope I can come back in the near future."
Unfamiliar times in an unfamiliar city
Frans moved to Singapore in 2018 for an exciting job opportunity. Before his move, the 39-year-old recalls Singapore being described to him as "expats for beginners".
"Singapore's close to perfect when it comes to public transport, safety, healthcare and education," he says. But just as he was adapting to the way of life in Singapore, Covid-19 came swooping in. And when the lockdown was announced, it came as a surprise.
What was first seen as short and severe measures later became more than two months of isolation. When we asked Frans about the lockdown, his first response was: "I remember hardly speaking to people. The only face to face conversation I had was at Cold Storage when I was asked if I had a Passion Card."
"Jokes aside, for me it was quite challenging, also because I was living all by myself. While the pandemic situation is a whole new experience for most of the people, foreigners like me face an extra challenge navigating through these strange times in an unfamiliar country."
Frans relied on coping mechanisms such as adding structure to his life, minimising drinking and smoking, and having regular video calls with his friends and family back home. While reflecting on this tumultuous period, he says, "I realised that although I was far away from many of my friends and family, I could rely on quite a strong support network… Hopefully, there won't be a second wave or another lockdown."
Learn to let go of things you have no control over
"It is what it is", says Victor, who has been working in Singapore for almost a year in the compliance department for an MNC. While he desires to travel home to see his family, he is glad that Singapore has "measures in place in order to prevent a second wave just like in Europe."
Instead of mulling over a situation he can't change, the 35-year-old has decided he will sit it out and make the most of it. In Phase 2, he fills his free time by exploring the country in a different way from pre-Covid times. When asked about his thoughts on the government's focus on helping locals retain jobs, he doesn't really have anything to add except that he is happy to have one.
At the end of the day, it's clear that everyone has their own battles to fight during the pandemic. So here's a gentle reminder to be kind to one another as we pull through this tough period together as a nation – foreigners and locals alike.
[Note: All names have been changed for privacy reasons.]