What does life in the new normal look like? Dive into a pandemic world where travel, F&B and wellness industries adapt to these crazy times.
SafeEntry check-ins, mandatory use of face masks and temperature taking – once foreign and obscure acts, these have now become second nature to us. We may be easing our way into a hopeful Phase 3, but that doesn't mean things are going to be the same pre-Covid, if ever. Just look at how hard industries have been hit – thanks to travel bans, dining restrictions, major closures, cancellations of large-scale events and more.
But hey, just like any curveball life throws at us, we adapt. We're not saying it's going to be an easy feat though! Here, we dive into the new normal, our experiences with safe distancing measures, and how various industries have adapted to these trying times.
Life in the new normal: Dining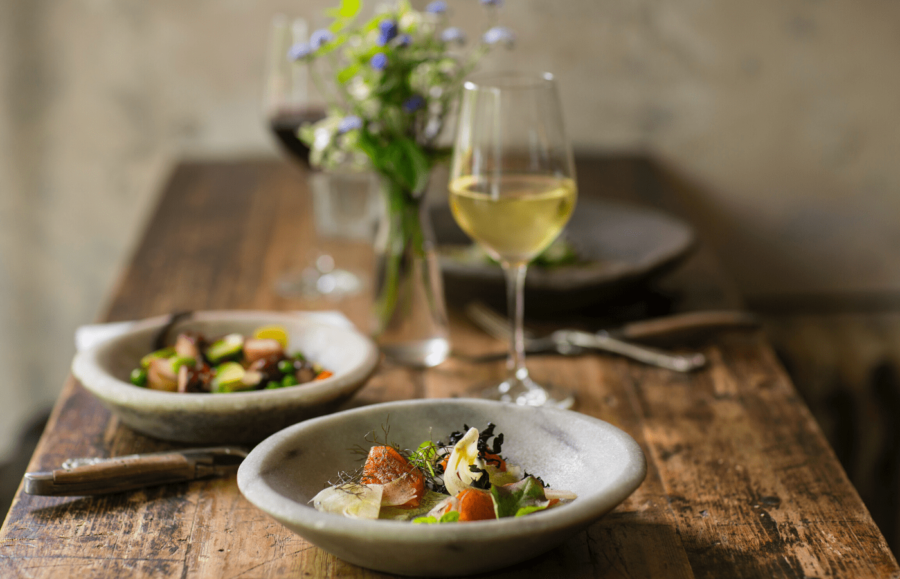 Flashback to the circuit breaker (CB), when dining in was a no-no. Restaurateurs had to think on their feet for alternatives to stay afloat. For instance, iconic clubbing institution Zouk transformed its premium ultra-lounge space into a unique pop-up dining concept, Capital Kitchen, and launched Zouk Shop, an e-commerce product line.
During our visit, we were pleasantly surprised to see how the nightclub transformed into a snazzy dinner spot. Perfect ambience with mood lighting (but bright enough to see your dishes) and no jarring music to ruin important catch-ups and convos. Who would've thought we'd be dining in a club? The surreal experience definitely hit the mark.
Food delivery services were (and still are) at their peak. In March 2020, Deliveroo saw a whopping 600 new restaurant sign-ups joining the delivery bandwagon. Alternative delivery platforms also made an appearance during this time.
Though dining in is currently allowed, strict measures have to be followed, and let's just say it's not the same. We've already delved into the Phase 2 dining scene. But in a nutshell, it's the golden rule of five pax per table (and no cross-mingling of tables), no booze past 10.30pm and a hard no on buffets. Instead, restaurants like Alley on 25 at Andaz Singapore and The Line at Shangri-La Hotel Singapore are rolling out a la carte buffets where the dishes come to you.
Don't expect your usual buffets
Our buffet at The Line was slightly different from before. We were directed to our table, which had a QR code to digital menus. No more oohing and ahhing over the buffet spread – simply order your choices online and the dishes will be made a la minute and served to the table. The pluses? We didn't have to move a muscle and portion sizes were just right (we avoided wastage too!). But as buffet lovers, we missed the bits and bobs of the buffet experience – especially watching the chefs prepare a bowl of laksa or carving a roast.
Making reservations in advance, QR code menus, covers for your mask, wet tissue packets and emphasis on the SG Clean quality mark are also a norm at most restaurants. You'll notice that all waiters, bartenders and chefs are clad in face shields or masks. Establishments like Salted & Hung, Burger & Lobster and Paradise Dynasty swept us away with their adherence to strict safety measures too (we even got a friendly reminder to wear our masks before our meals arrived).
Miss nursing a tipple at a bar or partying in the hottest clubs? Us too.
Man, do we miss our bars and clubs! More places like Native, Wine RVLT, Elephant Room, Employees Only and Bar Stories have reopened after crafting bottled cocktails for delivery and cocktail-making workshops during the CB. However, live performances and live screenings are still not allowed, and alcohol consumption is a strict no after 10.30pm.
It's still a dead town at nightclub venues, as clubs and selected pubs remain closed. However, places like Zouk have introduced multiple virtual events starring the hottest DJs from around the globe so you can party right at home. These events are so popular that they've introduced Zoom party and event management packages for corporate partners and private clients.
Retro bars Nineteen80 and Pinball Wizard have also taken the extended closures in their stride by producing fashionable face masks, as well as alcohol delivery services with cocktail sets and solo bottles. Great for hosting intimate parties at home, don't you think?
Life in the new normal: Hotel stays
Who else was ecstatic about the reopening of hotels? After all, this is the next best substitute for a vacay at the moment. Hotels opened with much fanfare, featuring irresistible deals (hello, late check-outs and spa credits!) we've not seen elsewhere.
That's not all. They've also gone above and beyond in creating unique hotel packages and interesting activities catered to each guest. Capella Singapore has launched a series of complimentary resort activities for the whole fam including heritage tours and workshops for family yoga, boba making and cocktail crafting.
Our tip: Remember to factor in extra time during check-in. During our stay at Capella Singapore, we were required to take our temperature and fill up a health declaration form upon arrival. Luckily for us, we arrived during the off-peak period and were swiftly directed to our room. Hand sanitisers and one-metre distancing stickers were placed all around the vicinity too. We were surprised to find a Capella Care Pack containing face masks, a bottle of hand santiser and a cleaning kit for us. Sweet touch!
Hotels are taking extra care to maintain high hygiene standards as well. For example, the Pan Pacific Hotels Group has heightened its cleaning frequency, wiping down every nook and corner of the rooms with health-grade disinfectants. Soon enough, Ultronic UV lights will also be used to inspect rooms for extra measure.
Remember to plan ahead. We didn't and learnt the hard way…
The downside? Staggered timings are implemented for all sessions and activities including breakfast at hotel restaurants – so you probably can't hit snooze unless you want to miss your first meal of the day. Breakfast is also served to your table, but you can order as many dishes as you want.
Finally, you have to make reservations for all facilities including pools and gyms so fastest fingers first! It's kind of a letdown since the whole reason for a staycay is to enjoy the entire experience. Sadly, during another stay at Oasia Hotel Downtown, we couldn't enjoy a dip in the pool or hit the gym as they were fully booked. Tip: Think of plan B in case facilities are booked for the day. This is essential if you have young kids.
Life in the new normal: Travel
Ah, travel seems foreign now but here's hoping we can cure our wanderlust soon. In the meantime, Changi Airport has stepped up its health and safety measures, which include antimicrobial coating and swab tests at high-contact areas, as well as automated cleaning devices to disinfect floors and carpets. Travelling via Singapore Airlines? Meal services are put on hold as of now for flights within Southeast Asia and mainland China. For long-haul flights, a single tray service replaces the usual table layout service in First Class and Business Class.
Psst: Jetsetters, rejoice! SIA's launching a new kind of travel experience. That includes dining on SIA's Airbus 380 (the world's largest passenger aircraft), sampling first and business class menus with its food delivery service, and going on tours to explore its training facilities.
Life in the new normal: Playing tourist in Singapore
If the surge of ongoing promos and deals are not enough, the government will soon roll out $100 worth of tourism vouchers to locals in an effort to boost tourism in Singapore. Go bungee jumping, fly a plane, tour around a vintage Vespa… there are so many things to do. However, most attractions are operating with limited capacity and shorter operating hours. So check in advance to avoid disappointment.
Still, purchasing your tickets ahead is the least of your concern. To keep crowds in control, most places have queues within each attraction.
Our trip to S.E.A. Aquarium was great but felt a little rushed. Despite buying our tickets in advance, the bulk of our visit was spent queuing for each exhibit. We wondered if we could cover the whole area with reduced operation hours in place (don't worry, we did!).
Also, the attraction allows groups of five to travel together but each group has to be within a metre distance of others. That means you may not be able to stay at one attraction for a long period. So be considerate, snap a quick photo and do not hog the area. We know, it's not the best feeling when you've spent all that time queuing. On the other hand, the 'group of five' rule works particularly well for tours as you get an in-depth and intimate experience.
Life in the new normal: Fitness, beauty and wellness
Got last minute workout plans? You might have to skip the gym and head to the park instead. All (if not, most) gyms and fitness studios have implemented advanced booking systems. And of course, peak hours are usually booked way ahead due to decreased capacity and operation hours. Even 24-hour gyms like GymmBoxx have had to reduce hours and decline pay-per-entry users. A big boo boo for some of us night owls, who'd rather hit the gym at night.
On the other hand, selected ActiveSG gyms have increased their opening hours to accommodate gym-goers. However, slots are booked way ahead (up to two weeks!) and you can't change it once you've booked a pay-per-entry slot in advance. We learnt the hard way when we couldn't get a refund and had to 'miss' our slot. Oh, and over at AbsoluteYou, members are only allowed to book one class per day.
In the wellness realm, aside from the usual set of safety measures, Healing Touch Spa sanitises its outlets every hour. It even claims to offer a $1,000 compensation if any customer is infected with Covid-19 after their visit and the infection source is traced back to one of its outlets by the government.
A big change in makeup testers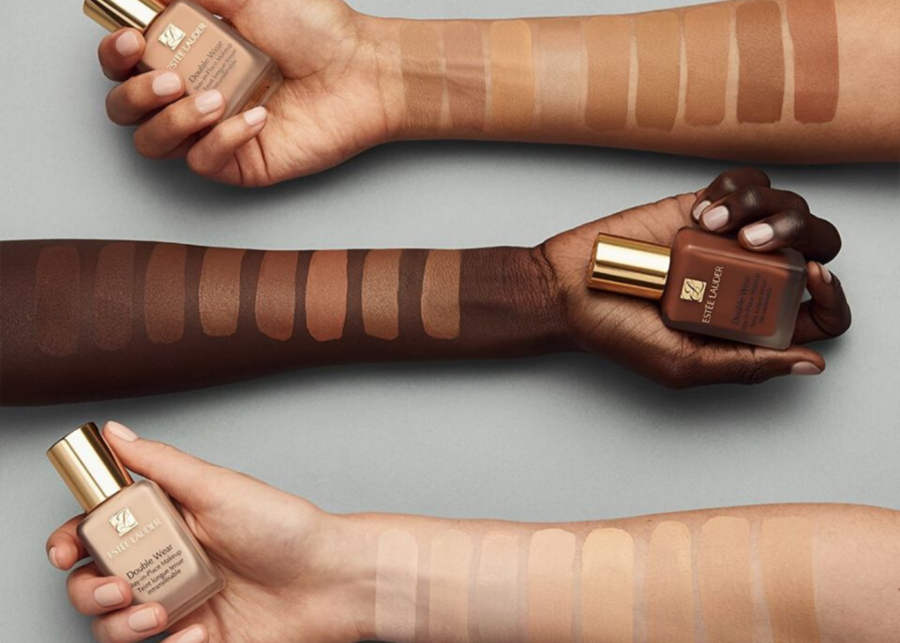 Miss testing all your fave products at Sephora? Fret not, as the beauty emporium has come up with innovative virtual experiences. Book a complimentary one-on-one makeup or skincare check-in via Zoom and a beauty expert will share advice, tips and personalised recommendations before you make a purchase. Or get a virtual makeover via the 'Virtual Artist' function on the Sephora app to test interesting eyeshadow shades and lip colours.
You can also match your concealer or foundation shade with the 'find your shade' feature or even better – head down to one of the outlets for accurate swatches. Clear plastic sheets and disposable tools will be sanitised and used to do colour swatching. Simply hold up the clear sheet with the swatches to your face to match the shades. You don't even have to remove your mask!
All in all, we can't ignore the fact that things are never going to be the same. All we can do is remain resilient, plan ahead, be prepared and always pack an extra mask. Oh, and just be a darling and follow the rules? No point flouting them as you'll meet with a hefty fine – or worse, Mr. Corona himself.