Looking for vegan and vegetarian food on the cheap? There are loads of hidden vegetarian restaurants in Wan Chai that you need to try out
It's no surprise that there's a growing demand for plant-based food in Hong Kong. You can find traditional Cantonese hot pot, veganised, at Pure Veggie House, as well as different innovative American veggie burgers at restaurants like Confusion Plant Based Bistro and POP Vegan. And if you're looking for something delicious, affordable and green, we've compiled a list of our favourite vegan and vegetarian restaurants in Wan Chai, enjoy.
1. Happy Veggies
Happy Veggies is an amazing social enterprise that employs elderly people, as well as people from the hearing-impaired community. We recommend their signature tomato-potato dumplings and the mushroom seaweed rolls dipped in black pepper sauce. The melt-in-your-mouth dumplings are palatable and belly warming, while the seaweed rolls hit you with a little spicy kick. Go enjoy a home-style Chinese meal over there, and support the non-profit business.
Happy Veggies, 1/F, Bayfield Building, 99 Hennessy Road, Wan Chai, Hong Kong, p. 2529 3338, 灣仔軒尼詩道99號彰顯大廈1樓
2. Sprout Cafe
Sprout Cafe is one of the most affordable all-you-can-eat vegetarian restaurants in Wan Chai. Serving everything from freshly-made cabbage salad and mashed purple sweet potato to an array of home-cooked Cantonese dishes, you'll get your money's worth and a full belly here.
Sprout Cafe, G/F, 181 Hennessy Road, Wan Chai, Hong Kong, p. 2333 6207, 灣仔軒尼斯道181號地舖
4. Green Common
Now with ten locations across the city, Green Common is one of our favourite vegetarian restaurants in Wan Chai. Serving innovative vegetarian dishes like Taiwanese rice bowl, spaghetti Bolognese, Beyond Burger, as well as a wide range of popular vegan products by Just Scramble, Beyond Meat and Omnipork, it's an ultimate destination for plant-based eaters to eat and shop. Don't forget to pick up some snacks like quinoa crisps and vegan chocolate on the way out!
Green Common, 2/F QRE Plaza, 202 Queen's Road East, Wan Chai, Hong Kong, p. 3586 1968, 灣仔皇后大道東202號QRE Plaza 2樓
5. OVOCAFE
Chow down on a range of salads, soups and more at OVOCAFE in Wan Chai. We love their superbowl and their all-day green breakfast (the perfect cure after a big night out!) They also offer a range of coffees and teas, as well as fresh fruit juices and sodas to complete your vegetarian feast.
OVOCAFE, 1 Wan Chai Road, Wan Chai, Hong Kong, p. 2527 6011
6. Local Ginger Veggie Bistro
Situated behind Blue House in Wan Chai, Local Ginger Veggie Bistro is a cosy vegetarian cafe that is dedicated to promoting mindful eating. As one of the recently opened vegetarian restaurants in Wan Chai, their signature dishes include the colourful turmeric rice and organic green onion egg noodles. Sourcing its ingredients from local organic farms, Local Ginger Veggie Bistro guarantees tasty and nutritious meals for health-conscious consumers.
Local Ginger Veggie Bistro, G/F, 8 King Sing Street, Wan Chai, Hong Kong, p. 2833 4601, 灣仔景星街8號地下
7. Veggie Palace
One of our favourite vegetarian restaurants in Wan Chai is Veggie Palace. It's a private kitchen that serves innovative Asian fusion food during lunch and dinner hours, such as Cantonese curry, dumplings and sushi. They will curate a special multi-course menu (which can be made vegan) for new and returning customers each time, so you can always try something new.
Veggie Palace, Loft, Block B, Kwong Sang Hong Building, 6 Heard Street, Wan Chai, Hong Kong, p. 2838 6506, 灣仔克街6號廣生行大廈B座閣樓
8. Isoya Japanese Vegetarian Restaurant
Want something light and refreshing? Put Isoya on your list. Their lunch sets includes a choice of three appetisers, one main and a sweet. While the menu is constantly evolving, we always opt for some regular appetisers, such as the tofu and avocado salad, marinated eggplant with miso and sauteed lotus roots. They're delicately prepared and exquisitely presented. Last but not least, the cozy ambience of Isoya is just perfect for long chats with friends and loved ones.
Isoya Japanese Vegetarian Restaurant, 9/F, Wan Chai Road, Wan Chai, Hong Kong, p. 5500 8812, 灣仔灣仔道83號9樓
9. Khana Khazana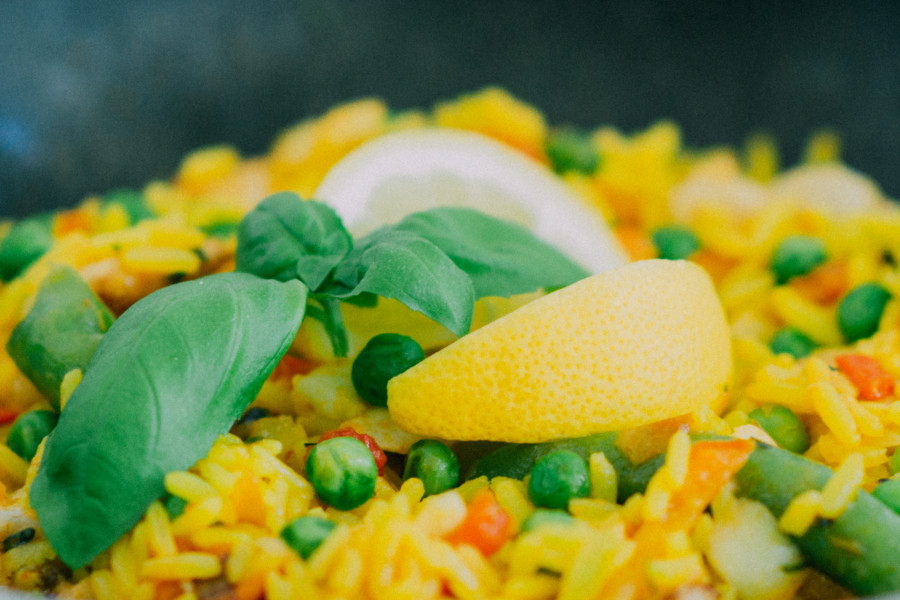 Indian food is scrumptious and amazing for vegetarians.. With Khana Khazana, we always devour their Baingan Bharta (aka eggplant curry) and the Hara Bhara Kebab with spinach and nuts in split seconds. If you crave something sweet, try out the Gulab Jamun — a vegetarian milk-solid-based Indian dessert. They also offer an all-you-can-eat lunch buffet during weekdays for only $98. What a great deal!
Khana Khazana, 1/F, Dannies House, 20 Luard Road, Wan Chai, Hong Kong, p. 2520 5308, 灣仔盧押道20號其康大廈1樓
MANA! (CLOSED)
Your favourite vegetarian and vegan cafe has arrived in Wan Chai! Opening on 29 July, 2019, MANA! StarStreet makes all the delicious flatbreads, salads and burgers you know and love. PLUS they whip up mean plant-based coffees, and even have space for community discussions.
MANA! has multiple locations in Hong Kong.
Loving Hut (NOW CLOSED)
Loving Hut is a fast-growing international vegan chain restaurant. At an affordable price, you can taste different Asian dishes like vegetable chow mein or laksa. It's undoubtedly a convenient location for a quick and hearty meal. Want to satisfy your sweet tooth? Grab a bag of their homemade cookies or a slice of dairy-free black forest gateau – yum!
Read our full story on Loving Hut here.
Loving Hut, 2/F, Luen Tai Building, 93-99 Wan Chai Road, Wan Chai, Hong Kong, p. 2574 3248, 灣仔灣仔道93-99號聯泰大廈2樓