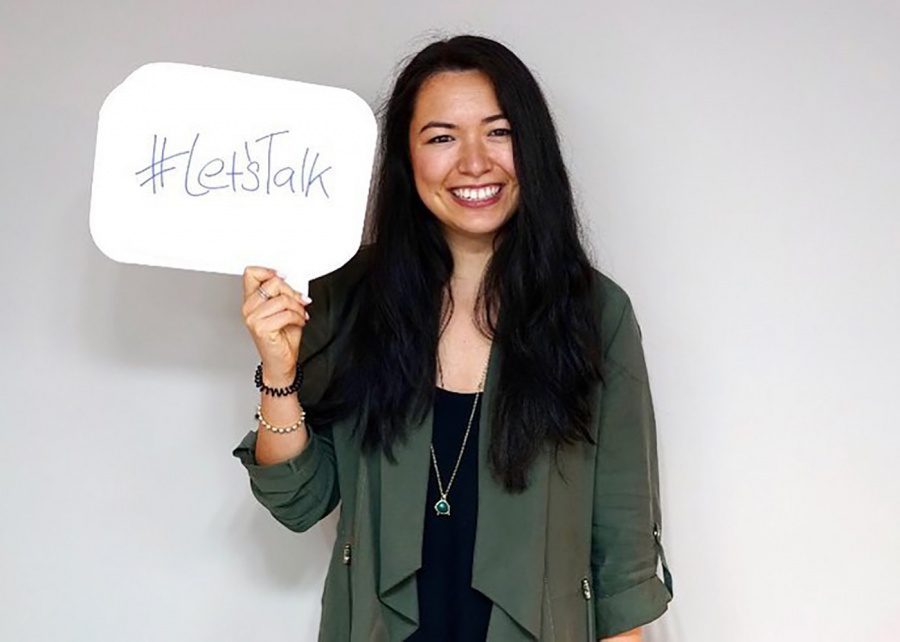 Hong Kongers work some of the longest hours in the world (around fifty hours per week) and the 852 is one of the most stressed cities globally; Carol Liang from MIND HK shares her view on addressing mental health in the workplace
Serving as a one-stop shop for accurate and free information, urgent and non-urgent services, Mind HK offers the public a platform to discuss and learn more about mental health. The NGO has already shared ways to talk about mental health and so we sat down with Carol Liang, Communications Manager at Mind HK, to chat about finding help in one of the most stressed cities in the world.
An interview with Carol Liang from Mind HK
Hi, Carol. Can you tell me more about your role at Mind HK?
I'm the Communications Manager and lead on website development, campaigns, social media and media relations. The core part of my role is to consult and collaborate with media partners to raise awareness of and de-stigmatise mental health in Hong Kong, where it is still a highly taboo topic.
What made you want to get involved withMind HK and helping to destigmatise mental health in Hong Kong?
I studied public health in graduate school and quickly realised there is a huge need to address mental health globally. This notion held especially true in Hong Kong; when I moved back two years ago I recognised how much more taboo it is to talk about mental health here than in New York City, where I was previously based. Mind HK had just launched and it was the perfect opportunity to get involved in de-stigmatising mental health.
What's the biggest achievement you've had since joining Mind HK?
We've grown so much over the past two years, just one year ago Mind HK comprised of two part-time staff. The team has a lot planned and we're growing much faster than I anticipated, which is so great to see. Personally, my biggest achievement is the website – providing open resources to the general public, directing people to the correct services, and featuring stories of lived experiences which has shown to be an incredibly powerful way to improve awareness of mental health and bring the topic into daily conversations.
What's the philosophy of Mind HK?
The mission is to ensure no one has to face a mental health problem alone and has the recognition, support and respect they need to make the best recovery possible.
Mind HK believes in leveraging other NGOs works in the mental health field to ensure community members have access to available services. Its online resources, donated from internationally renowned mental health charities such as Mind UK and Orygen, have been localised and translated to provide open resources to the Hong Kong population.
What is the biggest obstacle when it comes to addressing mental health and mental illness in Hong Kong?
We don't talk about it – mental health is very much a taboo topic in the city and is too often than not directly linked to being weak and to family backgrounds. Mental health problems, such as depression and anxiety, are illnesses. Stigma is a key barrier to care in Hong Kong and something we seek to remove. The good news is 89% of participants in our research study agree that there needs to be a far more tolerant attitude to mental health in Hong Kong.
What's the best way to promote mental health in the workplace?
Senior leaders within companies and HR professionals need to make it known that they care about mental health and address that all staff members need to take care of it. Provide support and help services to those in need, support flexible hours, set an example by not leaving the office at 9pm everyday, etc. Also, make sure your staff know what services are available through the workplace system or in Hong Kong, such as EAP programmes and private/public mental health services.
Through the Move it for Mental Health campaign, we noticed that incorporating regular exercise leads to improved concentration, elevated mood, faster learning, enhanced creativity and increased efficiency; all of which boost performance and foster relationships in the workplace.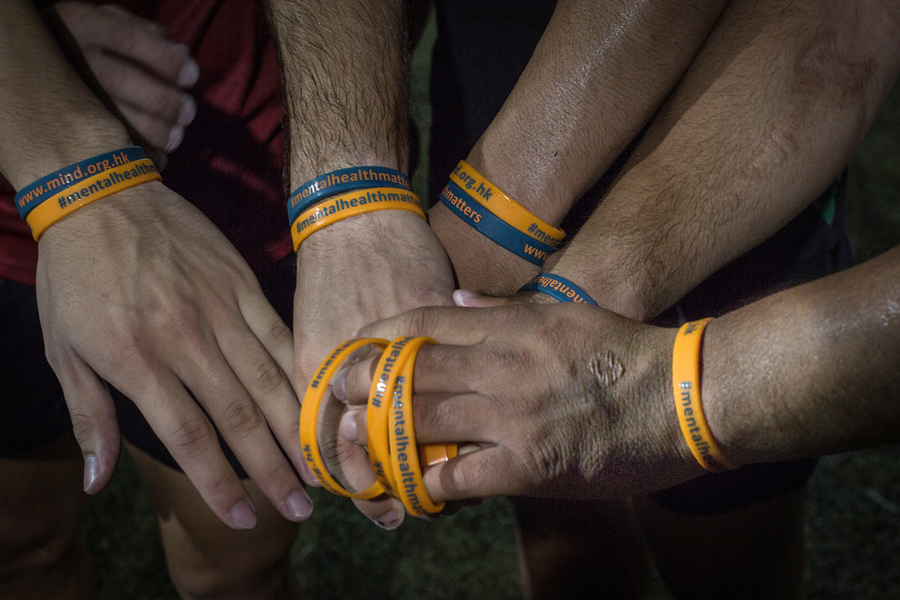 What do you guys wish to do with campaigns such as Move It?
In Hong Kong over half of the population does not achieve the recommended level of physical activity, approximately 40 per cent of adults suffer from insomnia and only 4.7 per cent of youths exercise for at least one hour per day. It can be difficult to talk about mental health, but most of us don't have a problem with talking about exercise and how it makes us feel better. Acknowledging that doing physical activity also has mental health benefits is a nice and easy way to start normalising talking about mental health.
We ran Miles for Mental Health in 2017, it received an overwhelming amount of interest. Move it for Mental Health was the next version of the campaign. We decided to change "Miles" to "Move" to be more inclusive. People can work out in a way they find enjoyable and not limit them, especially since all physical activity is beneficial for our mental health.
We've received overwhelming support from personal trainers and studios across Hong Kong, who have held "Move it for Mental Health" classes, educational workshops and free community workouts open to the public, including Hong Kong Rugby Union, HKore, Absolute Focus, the Studio by Jab and more.
Learn more about Move It for Mental Health
How could people get involved to help raise awareness in general?
Talk about your mental health – your emotions, your experiences. Honest, everyday conversations are key to destigmatising mental health and help show others that they are not alone. You can also attend our mental health trainings and bring your friends along to learn what mental health is, services available, and breaking the stigma to gain a deeper understanding of mental health and some practical tips on self-care and supporting others.
If you are in a crisis and need support, find help on Mind HK and learn more about mental health services available in Hong Kong