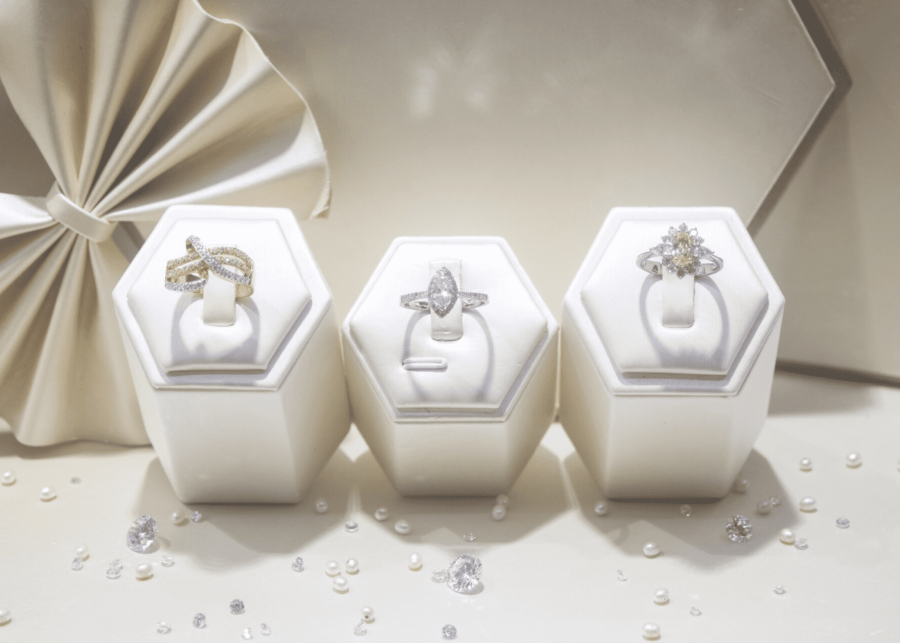 Photography: ValueMax
If you want to be kind to the environment without giving up on stylish trinkets, we have news for you: ValueMax's range of authentic, pre-loved jewellery has all the gems you could ever want.
We're all increasingly conscious of the fact that the fashion industry can have a negative impact on Mother Nature, but wanting to be kind to the environment doesn't mean that you have to give up on style entirely! From checking the origins of your fashion finds (are they sustainably sourced?) to extending the wear of each item (by recycling, donating and buying pre-loved items), you can do way more than you think! Going the affordable route? Get the jewellery pieces you've been pining for in an eco-conscious way with ValueMax. Their value-for-money buys include gold trinkets, jade bracelets, diamond rings, precious stones and loads more.
Save the environment
We know the process of sourcing and mining for diamonds and precious stones has environmental implications, which is why we're all about buying secondhand pieces as an environmentally conscious option. Extend the lifespan of these authentic, pre-loved jewellery pieces by shopping at ValueMax's online store, Carousell store or physical outlets.
Authenticity guaranteed, always
ValueMax only buys authentic pieces, so you don't have to worry about anything less than genuine. Each piece on display is carefully restored and refurbished, so they'll be as good as new by the time you pick out one of your own. And with 34 outlets islandwide, you can be sure that there's a helluva range to choose your jewellery from.
And… save your wallet at the same time!
Yes, you can bet that pre-loved items are way more pocket-friendly than brand new jewellery! So if you're on a budget, or simply trying to be more financially savvy, shop ValueMax's range of secondhand pieces to add some sparkle to your outfits without breaking the bank.
ValueMax, available online, on Carousell, and in stores at 34 locations island wide.
This post is in partnership with ValueMax.