Your new furniture haven has landed at Tan Boon Liat.
At Soul & Tables, you're invited to shop online, browse its extensive collection in person, and have your new furniture delivered (for free!) to your home.
What we love about buying furniture online: Instead of schlepping through a giant furniture store, you get to sit on your sofa, browse through your favourites, and add them to your cart. What's not so great: realising that the table you bought is way too big for your dining room, or that the armchair that looked so cosy wasn't that comfy after all. In 2012, Katrien Bollen and Jonathan Roelandts wanted to have their cake and eat it too. The solution: launching Ethnicraft Online, which gave customers the ease of online furniture shopping while offering shoppers a physical showroom experience so you could fall in love in person first.
Six years on and after an expansion into Dubai, the winds of change have started to blow. It's in with the new, but keeping all that's good with the old. Bid a fond farewell to Ethnicraft Online, and roll out the welcome mat for Soul & Tables.
New name, new look, new digs
You know what they say about making your home your own. It's your personal taste and carefully chosen decor that gives your house a soul, which makes the renaming of the store particularly apt.  Because a table is more than just a piece of furniture – it's a place for the family to gather around, have dinner, and nurse a cup of coffee. Home never felt more warm, or cosy.
And it's not just the name that's undergone a makeover. Soul & Tables has settled into two spacious showrooms of 560 square metres each in Tan Boon Liat, expanding its curated furniture selection with new brands and dedicated spaces. While the showroom at #02-03 houses the well-known Ethnicraft solid wood collection and accessories, the other showroom at #02-09 features its new teak wood furniture brands, Karpenter and Logos. Psst: Check out the breezy outdoor section and hunt for discounted pieces in the outlet space!
New kids on the block party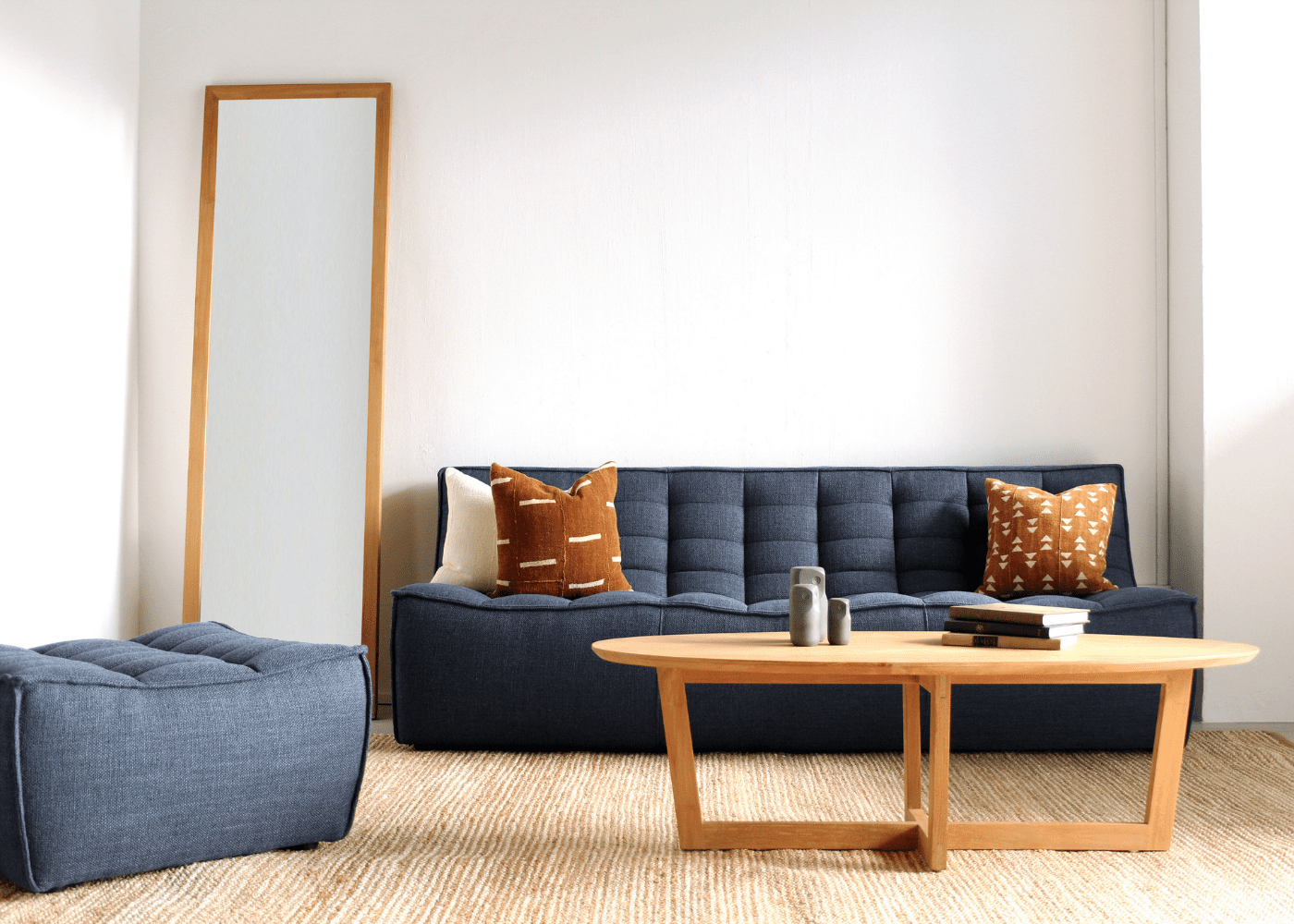 From wooden dining tables to patio seats and even rugs, Soul & Tables has enough in its repertoire to kit out any corner of your home. If you love solid wood pieces, run your hands along some designs by Ethnicraft, the store's former eponymous furniture brand that specialises in teak and wood furnishings. Fans will be glad to know the brand isn't going anywhere – in fact, it's now in good company.
Ethnicraft is joined by Karpenter, a sustainable solid wood furniture specialist, as well as Logos, an Indonesian brand producing trendy recycled teak furniture with an industrial touch. Fermob, the French outdoor specialist is joined by Woven Plus, a Dutch brand offering in- and outdoor wicker furniture for tropical mood settings. Because we're all about breezy statements that help pull together a resort-style home.
Why mess with a good thing?
You buy a piece of furniture, take it home, and that's the end of it… for some stores. But as anyone who's bought home fixtures knows, the hassle doesn't stop once the piece is delivered. Soul & Tables has retained the same slew of complimentary services that Ethnicraft Online was known for because the team knows you need it.
While Soul & Tables prides itself on carrying high-quality goods, there's always the chance that you might change your mind or need a little help with the fixing up. We're talking lifetime warranty, free delivery and installation, maintenance services (which even includes varnishing and a water-based topcoat treatment), a one-month return policy and even a one-for-one furniture disposal. It's for the house and on the house. Now that's what we call a business that's about #morethanjustfurniture.
Soul & Tables, #02-03 and #02-09, Tan Boon Liat Building, 315 Outram Road, Singapore 169074
This article is in partnership with Soul & Tables.