World Poetry Day 2016 is just around the corner, so we've decided to honour some of the best Singaporean poets that make us proud to live in this culturally rich city.
March is definitely filled with an onslaught of amazing events and fun-filled activities. March is also the month for World Poetry Day (21 March 2016). Believe it or not, Singapore's literary scene is booming, what with regular public readings and a constant stream of new books. And because World Poetry Day is just around the corner, we decided to pay homage to some big, and young, names of the poetry scene in this metropolitan city.
Aside from being a regular spoken word performer at Blu Jaz, this poetry slam genius is also a creative educator. In his spare time, the multi-disciplinary poet dabbles in photography, performs with his band Neon and Wonder, as well as produces biting podcasts with Mr Brown. Having published five volumes of poetry, Nair's world of balladry can be accessed by grabbing a copy of his works at Kinokuniya or Books Actually. Our favourite is his fourth book, Animal City – a collection of illustrated children poems filled with hidden meanings. Think Doctor Seuss, but edgier.
Featured in famous festivals across the globe including Edinburgh International Book Festival and Sydney Writer's Festival, Cyril is one of Singapore's most well-known poets. He was even featured in TIME Magazine for his ability to embrace themes of love, alienation and human relationships. His poetry also typically emanates ruthless honesty on the aspect of sexuality – making him Singapore's first truly confessional poet.
A poetry fanatic? Bet you may have Pooja's books – Stilleto Scars and Love is an Empty Barstool – sitting on your shelves. Citing her grandparents, love and India as inspirations, her writing is utterly genuine and will definitely tug at your heartstrings. The curator of Artistry's monthly poetry event Speakeasy, Pooja is part of the growing community that's serious about spreading the love for poetry in Singapore.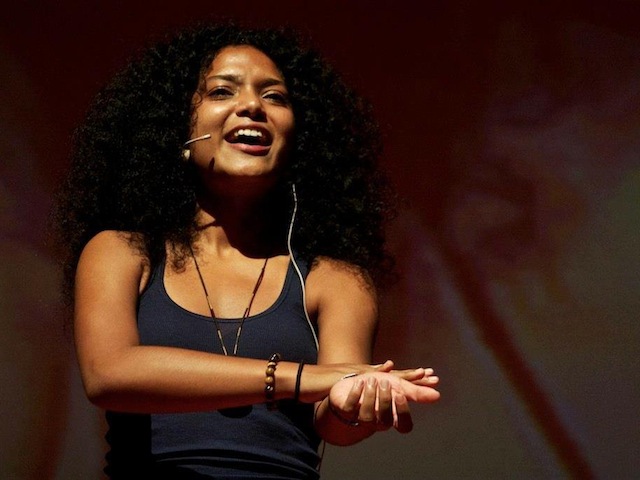 The animated young artist, who's also the lead singer of reggae-dub band Wobology and hustles between Brisbane and Singapore, is a common face at open mics and feature shows including TEDx Singapore (for three times!) and Queensland Poetry Festival. Don't be fooled by her effervescent personality though; Deborah isn't afraid to speak her mind.
An author of two volumes of poetry – Making Love with Scrabble Tiles (2013), and Sonnets from the Singlish (2012) and the initiator of Singapore's first Poetry Writing Month (SingPoWriMo), Joshua is definitely a force to be reckoned with – in the poetry scene, that is. Besides churning out mind-blowing poetry which eventually found their way into numerous print and online journals like Ceriph, Peregrine, softblow, Harpers Ferry Review, he is very passionate about helping the writing community in Singapore grow and prosper.
This up and coming poet took the poetry scene in Singapore by storm with the debut of her first book We Were Always Eating Expired Things last year. The collection – inspired by The Beatles and focuses on human interaction and relationships – shows that young Cheryl is wise beyond her years. She's a member of Burn After Reading Singapore, so you'll be able to catch this rising star alongside aspiring poets at their poetry reading events.
This all-women spoken word collective does intense poetry performances surrounding important socio-political issues – hurrah to girl power! Different women with diverse affections and pet-peeves, you can definitely expect a myriad of engaging, hilarious and dramatic performances from them, propelling you to think and face uncomfortable issues nobody likes to talk about.
Famously known as "Enfant Terrible" in the poetry world, Alfian is known for his controversial stance towards politics and social views. Producing his first play at 19 and publishing a book at 21, the resident playwright of local theatre company W!ld Rice has won countless of awards. Can't spare a time for plays or poetry books? Just follow him on Facebook – his provocative posts are just as entertaining.
A homegrown performance poet, Jennifer has showcased her work in various places all around the world including Edinburgh, Scotland, and even Israel! Champion's delivery is fluid and tinted with a peculiar sense of humour; don't be surprised if you ever her animatedly recite her theories on why she thinks she's a unicorn. You can discover her poetry by reading her first-ever solo work – A History of Clocks (Redwheelbarrow Books, 2015).
When not tapping onto her creative juices, she's busy pampering her three bunnies, Polo Limpeh Champion, Nick, and President Snow Panda.
Alvin made it when his works were featured in the same journal as Nobel Prize recipients Derek Walcott and Seamus Heaney. Having performed at festivals worldwide and poems translated into 15 different languages(!), the anthropologist spins thought-provoking poems that will bore into your mind and soul.
Arthur Yap
This list would be incomplete without giving utmost recognition to second-generation Singaporean poet, the late Arthur Yap, who earned various accolades for his achievements and dedication in influencing and shaping local poetry scene. His signature collections of poems include Only Lines which won him his first poetry award from the National Book Development Council of Singapore in 1976, and Down the Line which was picked by The Business Times as one of the Top 10 English Singapore books from 1965–2015.