Photography: Electrolux
Wondering what to get for mum on her special day? We have amazing gift ideas that she'll love and use for ages!
Mother's Day is around the corner and it's time to think up gift ideas to celebrate the superwoman in your life. What can you get mum that she'll actually use? We have the answer: fuss-free household items for a practical Mother's Day gift! Here, we spotlight our fave picks from Electrolux, a trusted brand that's loved for its Swedish design and functional creations.
An air fryer for tasty yet healthy treats
We can't deny that fried food tastes great. But for the health conscious mum, fried snacks are a no-no. Well, it's time to treat her to a solid air fryer that'll make her non-greasy fried dishes in a flash! The Electrolux 5.0L Air Fryer promises the ideal taste and texture of your favourite fried nuggets, fries and more, sans the oil. Cooking food with rapid hot air, the air fryer is an easy-to-use item that saves time and whips up treats in a jiffy.
We like how this appliance looks sleek and non-bulky – it'll fit into compact kitchen counters easily! Plus, mum will appreciate how the detachable frying basket is a breeze to clean: simply wash it like one of your usual dishes or pop it into the dishwasher!
An air purifier so she can breathe easy
Health is of utmost priority, especially during this time. Aside from the usual tips like drinking enough water and sleeping well, air quality is a major factor in keeping mum in the pink of health. So why not invest in a top-notch air purifier as a practical Mother's Day gift? The Electrolux Air Purifier FlowA4 is our pick for a stylish and functional option.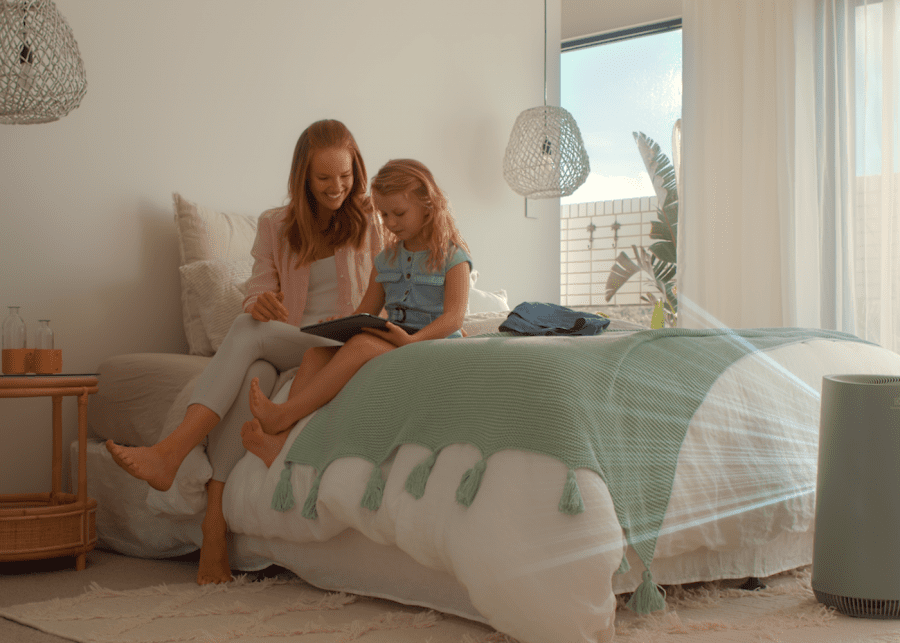 This device uses laser particle sensors to assess air quality and automatically adjusts fan speeds according to the environment. This means mum won't have to fuss around with the settings as it self-adjusts throughout the day! It's also super quiet and won't disturb sleep – the sleep mode function sets the noise level to as low as 26dB. A fuss-free pick that keeps the air clean – what's not to like?
If you're keen for more practical Mother's Day gift ideas, head over to Electrolux for the full selection, and shop on Shopee or Lazada. No more fretting about what to get for your mum!
This post is in partnership with Electrolux.