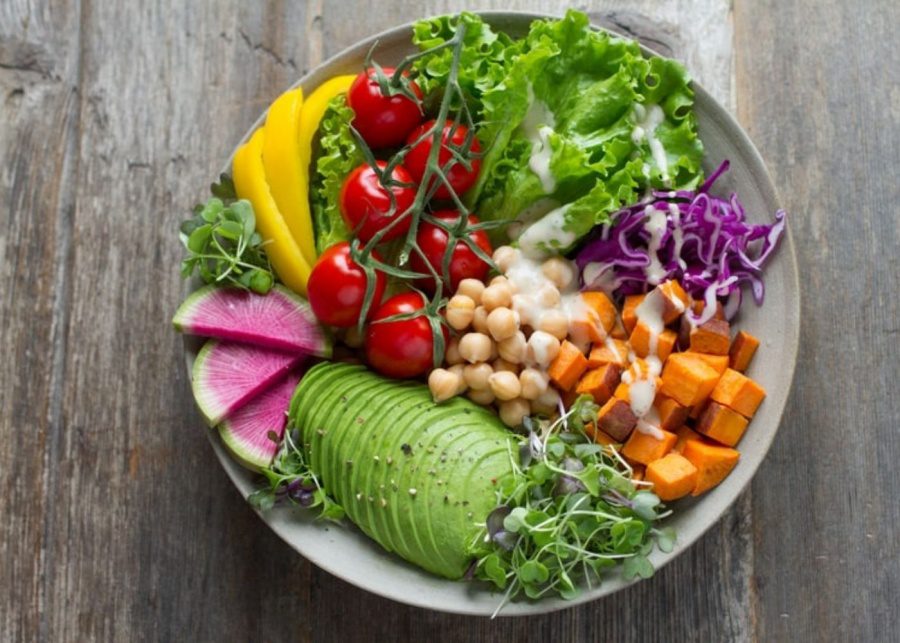 Photography: Anna Pelzer via Unsplash
Need a food detox? Head to these organic cafes in Singapore which serve up delicious meals free of pesticides, toxins and harmful chemicals.
If you're an already advocate for low-fat, diet-friendly meals, you'd know the difference that clean eating truly makes to your wellbeing. But if you're looking to up your nutrition game, it may be time to switch to buying organic produce. Too soon for a big commitment? Try dining out at one of these organic cafes in Singapore – these serve up locally grown and unprocessed produce, which are free of pesticides, toxins and chemicals. Taste and feel the difference, and you'll be a convert in no time.
Top organic cafes in Singapore
1. Afterglow
For a healthy food experience, head to Afterglow. This Keong Saik cafe's mission is straightforward: to make vegetables "sexy" again. We'd say they've hit the nail on its head. On the menu is an array of satiating yet delish vegetarian dishes made with fresh, non-processed and eco-friendly produce. Our favourite picks are the raw crispy lasagne, cheesy cauliflower bites and Mediterranean tahini for salads.
Afterglow, 24 Keong Saik Road, Singapore 089131
2. Genius Central
Genius Central is much more than just a cafe. It's also a platform for entrepreneurs to collaborate. One of their ventures is a highly plant-based organic-where-possible cafe. With a strong belief in providing food closest to nature, you'll have your taste buds coming back for more with the array of delicious and healthy dishes here. Try the holey guacamole, happiness bowl or the Norwegian salmon for mains. Don't forget to end your hearty experience with raw bar desserts like vegan chocolate mud cake and apple vanilla muffin.
Genius Central, #01-01, Far East Square, 7-13 Amoy Street, Singapore 049949
3. Kitchen by Food Rebel
Food Rebel advocates knowing what goes into your body and the origins of food. They preach the 80/20 rule, where the outweighing percentage involves only eating real, unprocessed food. Pop by the 40-seater space in the afternoon for a healthier lunch. Order up the nutrient-rich Buddha bowls or hot mains of sustainable barramundi and chilli padi chicken rebel sandwiches made with gluten-free bread.
Kitchen by Food Rebel, 28 Stanley Street, Singapore 068737
4. Real Food
You can't think of organic cafes in Singapore without thinking of Real Food. This health food institution is one of the island's OG of clean eats. These guys take their food seriously – dishes do not contain pre-cooked, processed food, or pre-cut ingredients, and are made with produce painstakingly sourced from farmers and raw food producers. Our favourite location's the one at Orchard Central – the sprawling space contains 250 seats, a grocery section, and plush seating if you need a little respite.
Real Food, various locations including Orchard Central and Novena
5. The Living Cafe
Joined at the hip with holistic wellness centre Balanced Living, The Living Cafe serves up a massive menu of raw and unprocessed organic foods at affordable prices. There are plenty of mains to be had, but leave some space for dessert. The raw blueberry cheesecake and forest acai bowl (made with fresh seasonal fruit, chia seeds, cacao nibs and nuts) are must-tries.
The Living Cafe, 779 Bukit Timah Road, Singapore 269758
6. Mahota
Mahota prides itself on being a "gathering of goodness". Here, it's all about growing good food, serving up good meals and stocking only good ingredients from its farm – where only certified organic vegetables, herbs and grains are served. Pop by for lunch at the kitchen for Italian fusion fare (made with greens and organic free-range meats), or the pantry for an organic cuppa with a slice of coconut cake.
Mahota, #01-11, Century Square, 2 Tampines Central 5, Singapore 529509
7. VeganBurg
If you've been waiting for an organic burger to satiate those carvings, the food Gods have answered your prayers. This vegan "fast food" joint has the juiciest, guilt-free burger in town. No meat and all plant – choose from options like char-grilled satay burger and smokey BBQ with a minced mushroom patty. The artisanal buns are locally sourced and made with organic whole grain.
VeganBurg, 44 Jalan Eunos, Singapore 419502
8. Mother Dough
Got a thing for bread? You'll love this quaint little bakery. We've been following Mother Dough at pop-ups and were pretty excited when they opened a sweet new bakery and cafe at North Bridge Road. Their artisanal breads are handcrafted with organic flour sourced from environmentally-conscious grain millers. Bite into that buttery croissant knowing you've done good.
Mother Dough Bakery, 3 Jalan Kledek, Singapore 199259
9. Little Farms
Sure, you can get your fix of fresh, clean, organic and ethical groceries at this supermarket's many outlets. We bet you'll feel good on the go with their selection of dairy-free ice cream, gluten-free produce and fresh organic fruits and vegetables. Have a meal at one of the cafes for massive sammies and organic eats. Psst: if you love Aussie Allpress coffee you'll be on a caffeine high!
Little Farms, multiple locations including River Valley and Katong
If you're exploring the healthy eating realm, hit these organic cafes in Singapore for a change!