Photography: Lemonfridge Studio
Ready to renovate? Make an appointment with Singapore's popular interior designers to jazz up your home.
Moving into your new apartment soon and don't know the first thing about interior design? Don't panic. We know the options for interior designers in Singapore are plenty, so we took on the hard task of narrowing down the best of the best. Whether you're looking for Scandinavian, contemporary or zen minimalist styles, these experts in home decor will do an amazing job of jazzing up your abode.
Best interior designers in Singapore
1. Lemonfridge Studio
Fans of Scandinavian and Japandi interior design styles, let us introduce you to Lemonfridge Studio. This interior design studio is a pro when it comes to blending functionality with warmth and simplicity, resulting in spaces that are both attractive and practical. You definitely won't want to leave home after these folks have worked their magic on it.
Lemonfridge Studio, #03-01, 1 Commonwealth Lane, Singapore 149544
2. House of Chais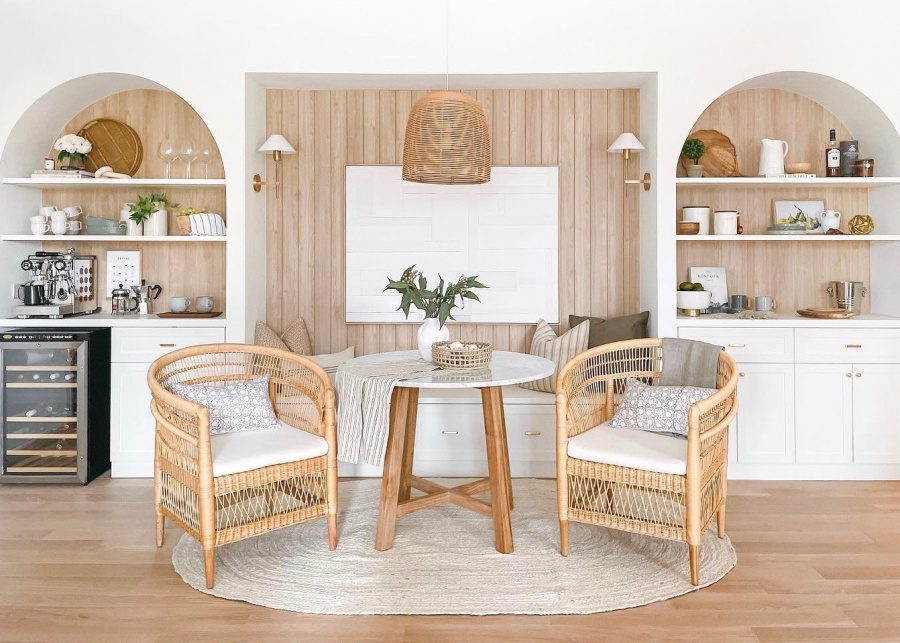 The husband and wife duo behind House of Chais conceptualise the dreamiest home designs we've ever laid our eyes on – just think living rooms and home offices straight out of a Kinfolk magazine. Select from styles that range from boho chic to modern farmhouse. Don't have time on your hands to worry about a home reno? Leave it all to them. They'll handle everything from designing and planning to renovation execution and styling. All you need to do is move in and relax.
House of Chais, enquire online for more information
3. The Alchemists Design
Whether you're looking for vibrant, quirky or sophisticated, the folks behind The Alchemists Design know just what to do. We're loving the functional yet aesthetically-pleasing living spaces! No matter the brief, you can bet they'll pick the right textures, colours and patterns that bring out the best of any room layout.
The Alchemists Design, multiple locations including Gambas Crescent and Geylang
4. EightyTwo
If high-end understated luxury interiors are what you're going for, look no further than EightyTwo. The designers believe good design is made of a proper balance of purpose and form. Through every step of the design process, they work hand-in-hand with highly skilled architects, contractors, and artisans to create the home of your dreams. Not convinced? Just make an appointment and ask them yourself.
EightyTwo, Levels 3 & 4, 77 Amoy Street, Singapore 069896
5. Three-d Conceptwerke
This multi-disciplinary studio in Singapore specialises in interior design, styling, and craftsmanship – an all-in-one recipe for the perfect home. We love how each of its projects comes away looking absolutely spacious and full of character. They're liveable, well-lit, and timeless spaces you'll never tire of.
Three-d Conceptwerke, 5 Jalan Klapa, Singapore 199317; by appointment only
6. Space Sense Studio
This design studio is one of the more recognised interior design firms in Singapore. It utilises holistic design solutions to understand your home layout, combining it with your ideas, lifestyle, and preferences to build an abode you'll love coming home to every day.
Space Sense Studio, 11 Jalan Wangi, Singapore 349355
7. The Scientist
No, we don't mean the song by Coldplay. The interior designer team at this studio in Singapore delivers creative home designs fuelled by passion and the constant desire for creation. These experts take minimalist design to the next level by adding pops of colour to complement each mood and space. Leave the planning, designing, and project management up to them for a fuss-free renovation experience!
The Scientist, #06-86, Lift Lobby 2, CT Hub 2, 114 Lavender Street, Singapore 338729
8. Halcyon Design
Style and functionality come together at Halcyon Design. You'll walk away with substantial spaces that reflect your personality and boost your quality of life. Whether you're a fan of bright and airy rooms or darker luxe living quarters, these contemporary designs will ensure you wake up every day in an environment that leaves you feeling joyful and inspired.
Halcyon Design, #10-113, Tradehub 21, 18 Boon Lay Way, Singapore 609966
9. Fuse Concept
This design studio has been around since 2001, and for good reason. Its team of interior designers are fuelled with a passion for all things design and constantly pushes boundaries to bring unconventional spaces to life. They've got the time and skill to nail any design brief that comes their way, from modern and nautical to Mediterranean. Absolutely gorgeous!
Fuse Concept, 1090 Serangoon Road, Singapore 328189
10. Waff
Waff is a multidisciplinary design practice based in Singapore. Its interior designers work across interior and furniture surfaces, with close attention to detail and materials to help you build a functional and holistic environment. Think rattan ceiling lamps, terrazzo tiles, and earthy tones that come together to form dreamy, well-lit living spaces for you and your loved ones.
Waff, #07-08A, 55 Serangoon North, Singapore 555859
11. The Minimalist Society
If you're a fan of minimalist interiors, these are your guys. It's really all in the name, do we need to say more? The projects look like they've come right out of a Muji showroom. Leave the work to these experts, and you'll soon be coming home to well thought-out living spaces that combine form and functionality.
The Minimalist Society, #02-43, City Gate Shoppes, 371 Beach Road, Singapore 199597
12. Asolidplan
The interior designers behind Asolidplan believe that good design stems from well-conceived plans. Expect home designs that provoke and push limits without compromising on durability and functionality. We just love how its projects bring out the best of every space, nook, and cranny!
Asolidplan, 72 Neil Road, Singapore 088838; online appointments only
Need more home decor inspo? Check out our recommendations for the best furniture stores in Singapore.
[This article was originally published in 2022 and updated in 2023 by Sufyan Saad.]