Ruby necklace from the Glowing Ember line; photography: Gübelin
On our Christmas wish list? Exquisite gemstone creations by one of Switzerland's iconic jewellers
The Swiss are famous for many wonderful things – think chocolate, cheese and fine watches – and every true blue Singaporean knows you can't miss the holy trinity of well-crafted Swiss products on your shopping list. Another hallmark of Swiss craftsmanship lies in the art of jewellery design and Switzerland's home to an impressive number of world-renowned jewellers. One such example is the House of Gübelin, a family-run fine jewellery, gemstone and watch institution with a 160-year heritage.
In a class of its own
Led by the family's sixth generation, the House of Gübelin first started as a watchmaker's shop in Lucerne in 1854 and has a long tradition in offering coveted names such as Patek Philippe and Jaeger-LeCoultre, to name but a few. Aside from Gübelin's horological repertoire, the luxury brand Gübelin Jewellery has garnered plenty of accolades on its own. Gübelin Jewellery is famed for championing an aesthetic that is inspired by the fascinating inner world of gemstones combining artistic themes with nature and passion. The independent Gübelin Gem Lab is an internationally respected affiliation used by famous auction houses, royalty and collectors for its expert analyses and gemmological reports – yes, you're looking at one of the country's bigwigs in fine jewellery expertise.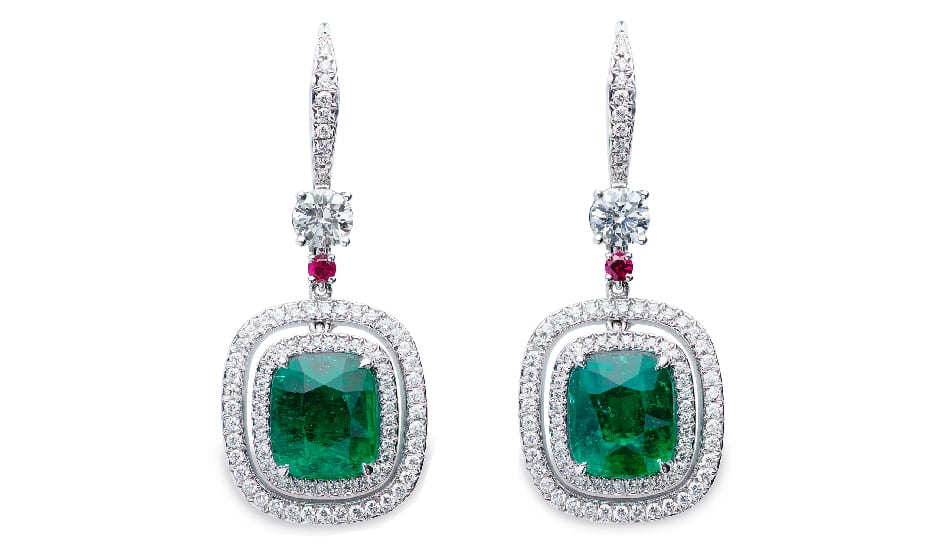 Shiny, beautiful baubles
Think you know all about the art of jewellery making? There's more to it than meets the (naked) eye. Gübelin Jewellery uses photomicrography to map out the characteristics of gems, which is essential to the design process. For example, with the Glowing Ember line, designers have used round designs that nestle into each other to showcase the brilliance of a ruby crystal, which features an interesting intersecting inclusion. It's almost like looking into a kaleidoscope!
Head-turning designs are de rigueur at Gübelin Jewellery and the Sparks of Fire line is not for the subtle. Inspired by the interplay of refracted colours within the ruby, reminiscent of a dazzling display of fireworks, precious gems like amethyst, fire opal and ruby are set against a red gold canvas. It includes stackable rings with diamonds embedded within a red gold band, statement rings with a combination of three gemstones, tennis bracelets, earrings and necklaces – we know what we'll be sneaking into our Christmas wish lists.
With authenticity, expertise and inspiration deeply rooted in its history, the House of Gübelin is the real deal when it comes to fine watches and jewellery. Whether you're investing in a splurge-worthy piece or simply window shopping, do make it a point to stop by any of the boutiques located across Switzerland if you're in town.
This article is sponsored by Switzerland Tourism.