We're all about germ-free clothes! Photography: Bosch
It's essential to disinfect items we use on a daily basis since we're living in the midst of a pandemic. Here are some fuss-free steps to living the hygienic life!
Home is where the heart is – a safe space where we're at our most relaxed. But did you know we unwittingly bring back germs from the outside world all the time? You can't see 'em, yet they're on our shoes, bags, phones and clothes. Plus, they can easily get on high-touch surfaces such as doorknobs, refrigerator handles and tabletops. That's why disinfecting everyday items at home is essential, even more so right now.
According to a recent survey by Bosch Home Appliances, 98% of Singaporeans are more focused on hygiene in their everyday activities since the pandemic. If you're in the majority but not sure where to start, rest easy. We've got some tips for you!
Cleaning, sanitising and disinfecting
What's the difference, you ask? Well, cleaning requires soap and water to simply remove dirt and germs from surfaces. Meanwhile, sanitising reduces germs to a safe level. Most importantly, disinfecting makes use of chemicals to kill germs, viruses and bacteria. You'll want to do this on a regular basis, especially if you've got family members going in and out of the house all the time.
It's all about hygiene at home
Hand sanitisers and masks are the new norm, but they can only do so much if we don't disinfect the one thing we never let out of our sight: Our phones. It's simple, just blast those germs away with 70% alcohol wipes. Or, consider investing in a UV light sanitiser, which can also sterilise small items like keys and jewellery.
Don't let your laptop become a breeding ground for nasties either – clean it regularly! Power it off, unplug it, spray a solution of 70% alcohol onto microfiber cloth, gently wipe it down and let it air dry before turning it on again. Psst: Disinfectant wipes should be your best friend by now – they're the easiest way to clean your shoes and bags.
Now that you're spending more time at home, you'll also wanna get rid of germs from hotspots that see daily contact. Don't sweat it, just use a disinfecting spray or wipe on areas such as kitchen counters, toilet seats and handles, dining tables and light switches. Always remember to wash your hands after!
Get ready for germ-free laundry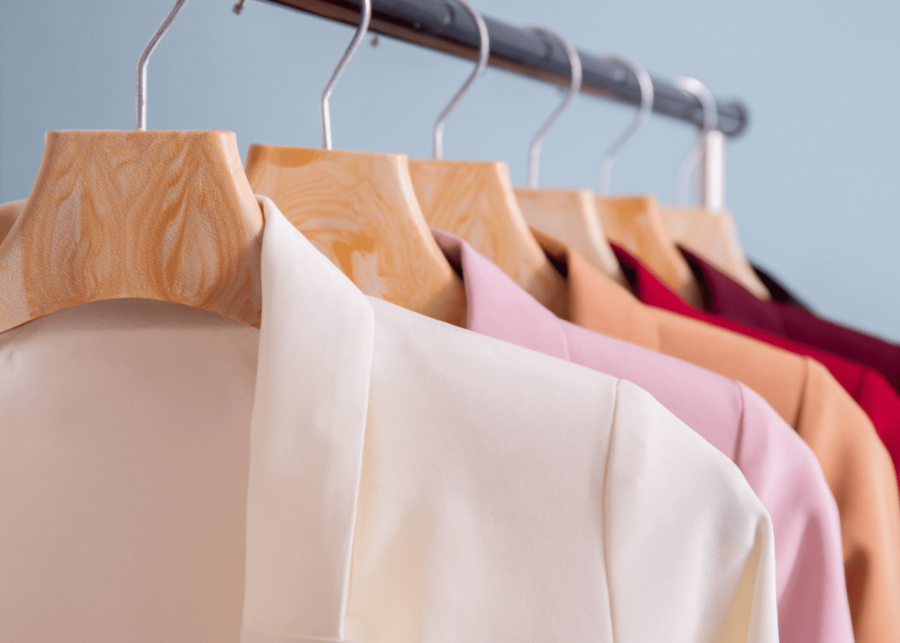 Hygiene and health are of high priority these days, and what better way to stay on top of that than with quality home appliances doing the job for you? According to the same Bosch survey, 86% of Singaporeans are more willing to spend on devices with strong hygiene functions. And we'd have to agree – it's a small price to pay for safety and peace of mind!
That's why we've got our eyes on Bosch and its five new washing machines with specialised functions in the Serie 6 line-up. All you have to do is load your laundry and let the machines clean your clothes while keeping the germs at bay.
All the squeaky clean deets
For a hygienic, precise clean, that's where the i-DOS automatic dosing system comes in. This function dispenses the exact amount of liquid detergent for the perfect clean. Oh, and did we mention the AllergyPlus feature? It's totally tough on germs but gentle on clothes, removing bacteria at 60°C using just your regular detergent.
If you're concerned about noise, the Serie 6 Bosch 9kg washing machine is equipped with EcoSilence Drive for quiet and energy-efficient spins. That means you can do laundry anytime you want. Need your laundry done in a hurry? SpeedPerfect is a special function that reduces washing time by up to 65% with the usual results you'd expect. Then, toss your load into the Serie 6 heat pump tumble dryer 9kg for energy-efficient drying. This dryer features anAutoDry function that gently dries to the degree you want, with a SensitiveDrying System that causes less wrinkles.
Pro tip: start and control your laundry load remotely with the Bosch Home Connect feature and have clean clothes waiting for you once you walk through the door.
If you're keen to get your own hygienic home appliance, check out the Bosch online store and Bosch home appliances flagship store on Lazada to purchase one. Or you can simply make a viewing appointment at the Bosch Experience Centre.
This post is in partnership with Bosch.