Photography: Aramco Team Series
Strap in for non-stop action at the Aramco Team Series, which will hit our shores from 16 to 18 March 2023.
Hands up if you're a fan of golf! If you are, boy are you in luck: the Aramco Team Series is just around the corner. And yes, it's happening right on our sunny shores. The tournament is held in five cities — after Singapore, it'll head to Florida, London, Hong Kong, and Riyadh. Happening from 16 to 18 March, get ready for a show-stopping golf extravaganza at Laguna National Golf Resort Club. Mark your calendars — here's why the event will definitely hit a hole in one.
1. It showcases some of the best female golfers in the world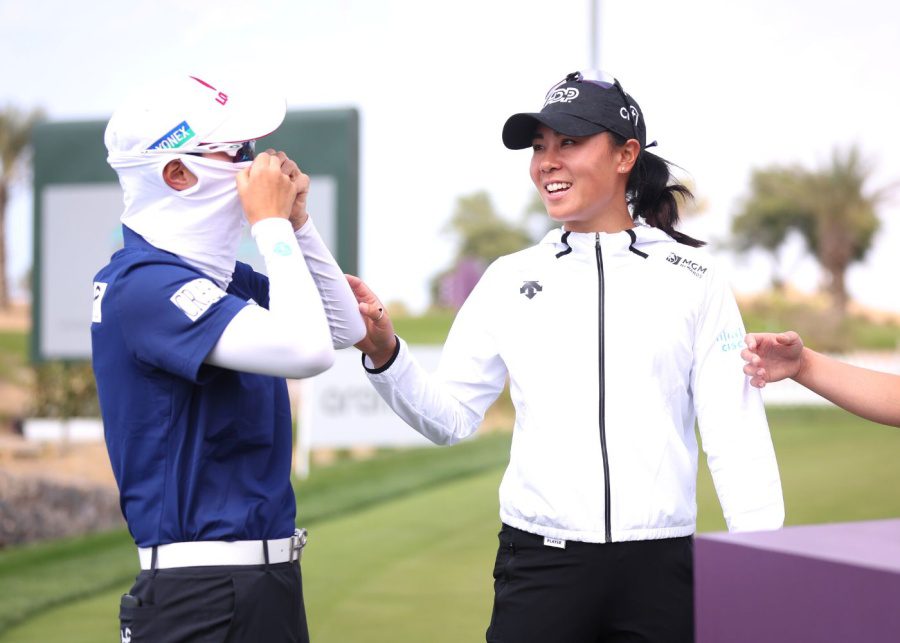 Who says golf is primarily a men's sport? Here to prove you wrong are some of the best female golfers in the world, who will be looking to set the stage during the Aramco Team Series. Seize the chance to catch world #1 Lydia Ko in action, as well as world #14 Danielle Kang.
They'll be joined by some of the most outstanding players on the Ladies European Tour, including the likes of Whitney Hillier, Bronte Law, Olivia Cowan, and Manon De Roey. One thing's for sure — get ready to strap in for some non-stop action!
2. It's a tournament like no other
Throw all notions of a typical tournament out the window. The Aramco Team Series takes on a unique format, where two tournaments are run simultaneously. Expect both a team competition and an individual competition happening at the same time.
That's not all: the superstar female golfers are actually paired with amateurs to form teams of four. Twenty-six teams will battle it out for a whopping USD1 million (S$1.3 million) in prize money, whilst the pros concurrently compete for individual titles which help to chalk up Costa Del Sol and Rolex World ranking points.
3. It's fun for the whole family
If you're looking for family fun during the March school holidays, this tournament is just the thing. Besides getting front-row seats to all the on-court action, why not try to match up to the players during a game of nine-hole mini golf? Alternatively, check out the Zen Putting Green simulator, or take on the Chipping and Long Putt challenge. The arena is also home to an e-gaming zone, plus a kid's area — there's something for everyone. Refuel in between games at the Tee Deck grab-and-go food stall, which offers sandwiches, hot food and more.
The best part? Entry passes won't burn a hole in your wallet. Tickets for 16 and 17 March are going for just $15 each, and $20 for 18 March. If you can't get enough, score a three-day pass for only $40. All tickets are for general admission, which means you can spend the whole day soaking up all the excitement.
Even better: children under 18 enjoy free entry, as long as they're accompanied by a ticketed adult. Grab your tickets from Sistic before they run out!
This post is in partnership with Aramco Team Series.