We are 10 years old and yes, it's true – we've had some work done! Let's take a look...
As Honeycombers celebrates a decade of existence in the cyberspace, we think it's only right for our website to have a brand spankin' new look! If you're a new visitor to Honeycombers, welcome! If you've been hanging out with us for a while, then we're sure you have noticed the changes, but let's give you all a little tour…
Refreshed logo
Our main logo and hexagon icon have been modernised. Did someone say minimalist?
Bright vibes
We love our iconic orange, but we've added more colours to our look – we're all about adding more flavour.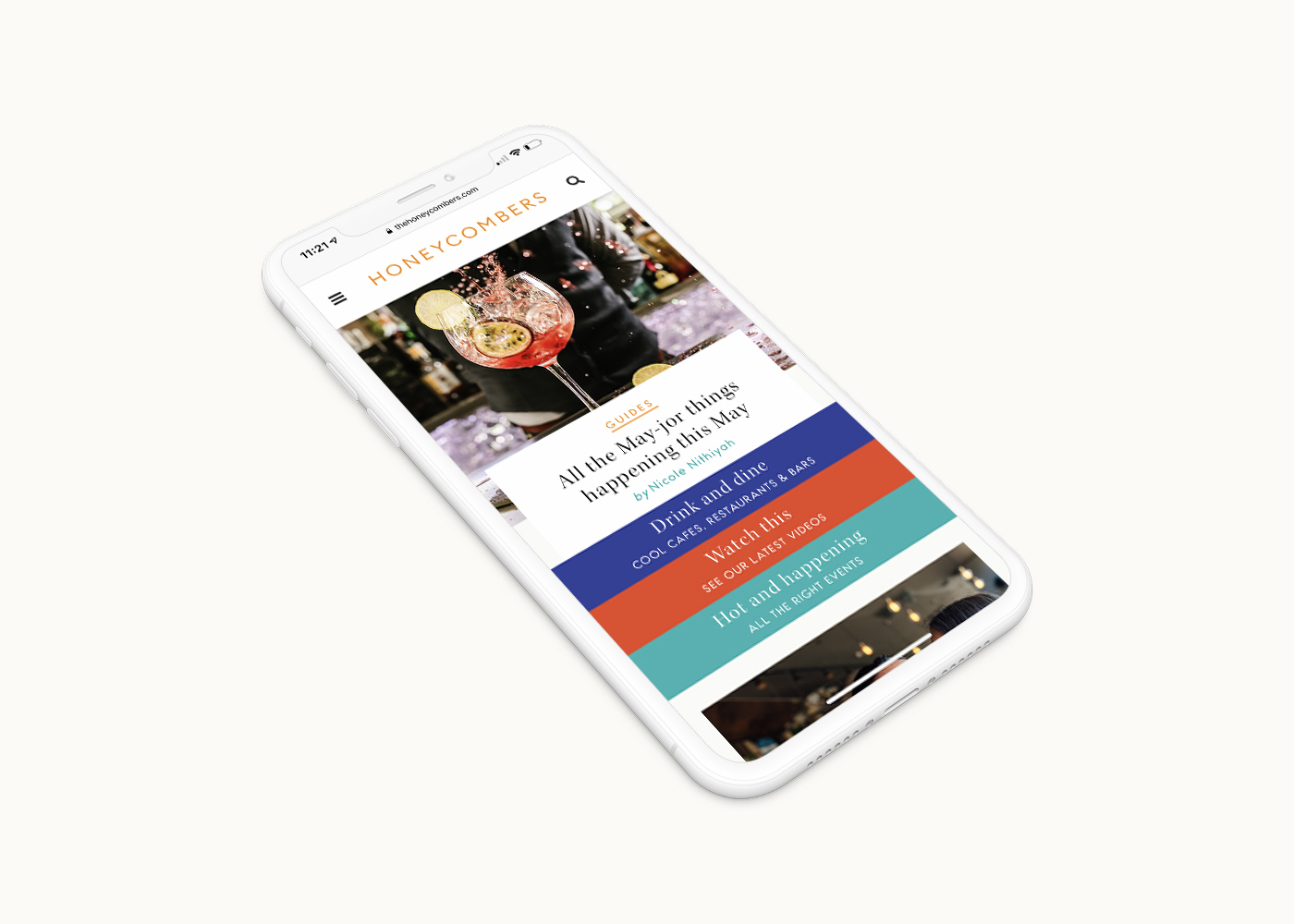 More to love
We support binge reading. When you're reading an article, more stories will appear from the same category to make sure you get your fix.
Calendar
Love keeping up with the latest happenings? Our revamped calendar section will show you the latest Honeycombers events including our popular Girls' Night Out and HoneyTalks networking sessions, as well as showing you what's on around the island. And you can filter it all easily according to this week, this weekend or this month. Click through to an individual event, and you'll see a new button that links to the event's website where you can register or get tickets. Looking for something specific? Make use of our search tool, which allows you to filter by category and/or dates.
Got a great event you want to share with our community? Hit the share your event button to submit the details and an image directly to our site for consideration. Psst: we still prefer images in landscape format, but you can now share images in all dimensions.
Videos
Have you checked out our new video gallery? We will now have a dedicated page for each of the videos we produce, which you can alternatively watch on our Facebook page. Watch this space (literally!) for more great clips.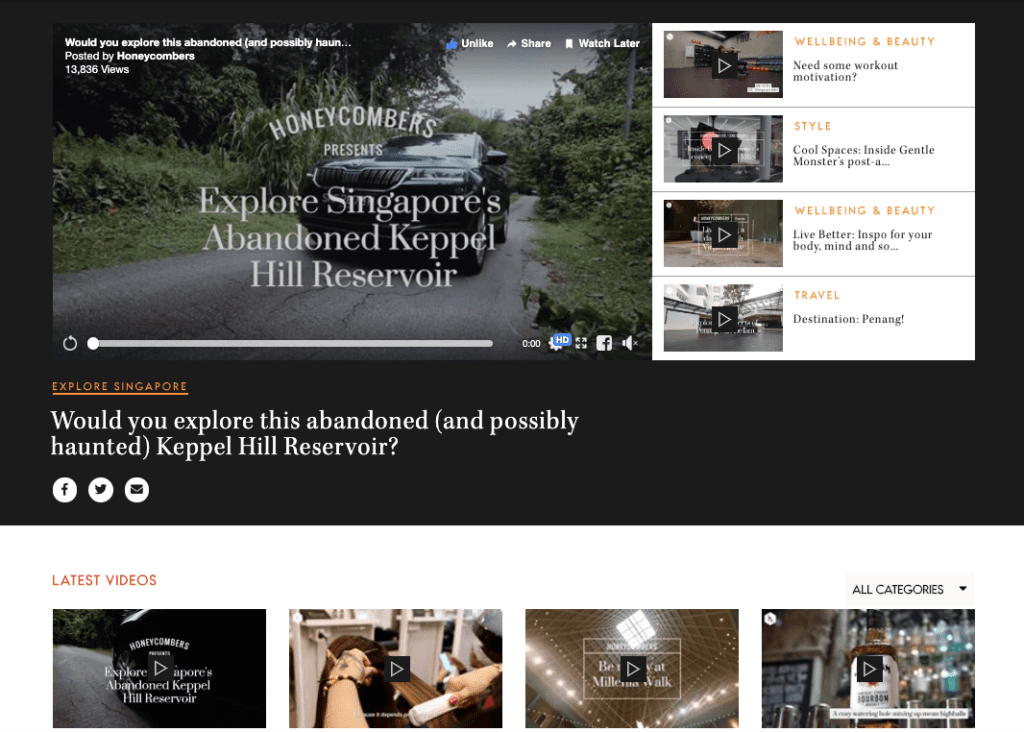 Looking for something?
The search results are now separated by type – posts, videos and events. This makes finding the stuff you want easier!
We hope you like the new Honeycombers as much as we do. Have a look around and if you have any feedback, we'd love to hear from you! Drop us a note at [email protected].