Strut the streets in style and comfort with our guide to the must-have men's shoes in Hong Kong
This one's for the stylish guys in The 852. Once you've finished freshening up your look at one of our fave barber shops, discovering where to shop indie fashion or being measured up for a bespoke look at one of the best tailors in Hong Kong, it's time to turn your attention to your footwear. Don't miss a beat and complete your look with our guide to men's shoes in Hong Kong. No matter the weather or where you're going, these pairs will have you look flash.
Essential men's shoes in Hong Kong
1. The bougie loafer
Perfect for those evenings spent sipping cocktails at rooftop bars in Hong Kong and marveling at the wonderful skyline, the bougie loafer is perfect for anyone looking to emanate a 'I work hard, but play harder and look fine doing it' sorta vibe. However, it's not without its risks. Go too flashy and you look like your mum still buys your clothes, go too plain and they look like the plimsolls you once wore back in PE classes. And gents, please don't forget, a short pant length is a prerequisite to sporting the loafer in Hong Kong.
2. The easy-breezy slide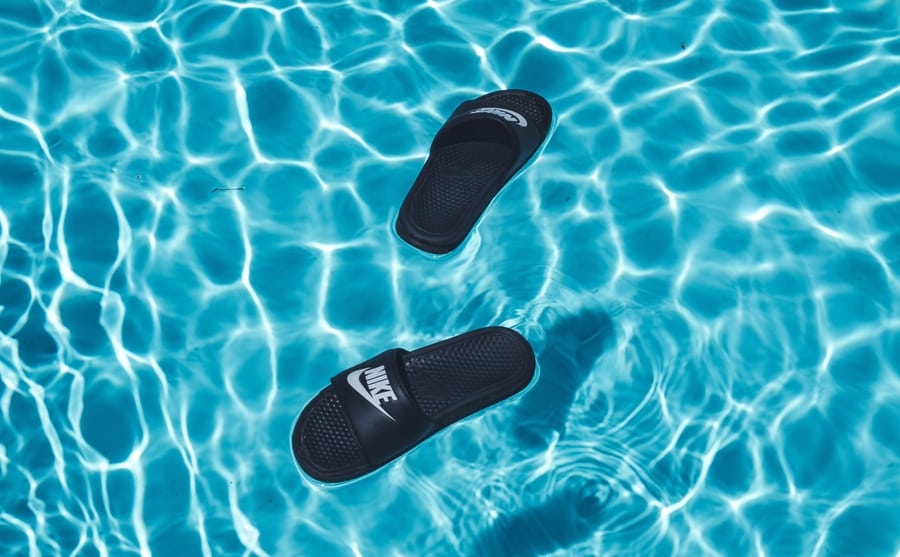 No man in Hong Kong can live without a classic pair of slides, the perfect accessory throughout the seasons. Throw them on when you're off to hit the best beaches in Hong Kong to complete the coolest summer outfit, or wear them with socks in the winter time to really ramp up your style. The louder the better in our opinion, so don't shy away from big labels, bright colours or extreme embellishments.
3. The crisp white summer trainer
What wardrobe is complete without a pair of simple white trainers? Think Adidas Stan Smith's or classic cuts from Converse or Reebok. There's a plethora of alternatives, so why not have a cheeky little gander at local brands like Andrew Kayla or 5cm? Pair these neutral gems with any bit of colour and you're all set for any day out in Hong Kong (unless it rains!)
4. The mid ankle boot
Mysterious and enchanting, the mid ankle winter boot has the potential to take you from a solid 6/10 to that impressive 6.3/10. Combine them with a pair of crisp dark skinny jeans and you've got yourself a smart independent bottom half that fits in at any of the best bars in Hong Kong, and some of the not-so-great ones too.
5. The snack-proof trainer
The snack run is an important time of any day, but are you making it harder than necessary? The goal, get to the store quickly and comfortably for those sweet treats. Ensure you have trainers that are A) easy to slip on–no time for your conscience to kick in and tell you no snacks!, and B) comfortable – you might need to get a light jog on before the store closes, so do it in comfort.
6. Summer boat shoes
If you own a boat, been on a boat, heard of a boat, once looked at a boat or know how to spell boat, you're qualified to wear these flexible summer shoes that'll add a bit of casual class to your outfit. You can mix these with any short pants for an effective combo that blends well with polos and long sleeve tees. The lower end boat shoe doesn't do much for comfort, however if you do decide to go big, we tried Timberland's latest range and found them to be the most comfortable.
7. If it's not brogue, don't fix it
When it comes to must-have men's shoes in Hong Kong, you don't get more necessary than a pair of brogues. Conquer the puddles with ease while taking your work suit to the next level in either tan or dark brown. The typhoons can be heavy, so look for leather that's rough grained, shined or oiled as they increase water resistance.