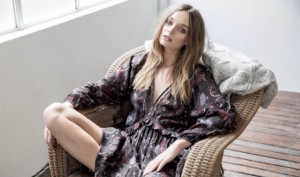 Always wanted a gorgeously feminine wardrobe full of Magali Pascal garms? Now's your chance, with a 70% off sale this June!
There's not a lady in the land who has shopped Bali's vibrant fashion scene and resisted the feminine-chic designs of Magali Pascal. With its unmistakably Parisian "Bourgeois Boheme" spirit and so many floaty, flowing frocks you have to check you didn't leave the door open, Magali Pascal has become one of Bali's best-loved brands.
[hc_component id="59614″]
So, if you love Magali Pascal just as much as we do, you'll want to listen up, because everyone's favourite Bali-based Parisian label is putting on its biggest discount we've ever seen: 70% off across the entire warehouse. Yep, you read that right. You can get your fashionable little mitts on Magali Pascal's dreamy cuts and elegant designs for less – a lot less!
The sale is running from June 1st until June 19th [that's 19 full days of shopping bliss!] at all three Bali stores on Oberoi, Petitenget and Seminyak.
So what are you waiting for, Honeys? Grab the girls and shop 'til you drop!
Magali Pascal has three stores in Bali: Oberoi [Jl Kayu Aya Oberoi No. 177x], Seminyak [Jl Raya Seminyak No.65] and Petitenget [Jl Raya Petitenget No.900].