Espresso infused in sandwiches? Ristretto mixed with briyani masala? Intrigue your tastebuds at this Sunday lunch at The Knolls, Singapore
There are two things that jolt us awake when we're wallowing in bouts of sleepiness – the prospect of palate-pleasing food, and the aroma of coffee. So when the best of both worlds combine in perfect harmony, you bet we'll be getting the jumpy jitters! Two powerhouses come together for this first-class collaboration – Capella Singapore, Sentosa's swanky resort paradise, and Nespresso. And what arises from this premium partnership is a Sunday brunch with a coffee-infused twist. Talk about a major wake-me-up!
Before heading out for New Year's parties, countdown and fireworks, why not fill your tummy with tantalising food from the finest dining spots in Singapore?
Aside from looking forward to a new chapter and New Year's resolutions to forge, the best thing about the year-end season is the plethora of creative, mind-blowing and yummy festive dishes whipped up by top-notch restaurants in Singapore. So take a break from your typical busy schedule and pamper yourself to one last amazing meal (of 2015 silly!) before 2016 makes its roaring arrival. Here's our round-up of restaurants in Singapore offering incredible New Year's Eve special menus. Three…two…one…hit it!
Test your courage with amazing fugu dishes like sashimi, chawanmushi and karaage at Fairmont Singapore's Japanese restaurant Mikuni
It's no secret that the Japanese possess one of the most hysterical, eccentric and flummoxing cultures in the world. So much so, that they're even willing to risk poisoning themselves for the sake of culinary kicks. Blowing up (get it?) in the past few years is a trend that more and more daredevil diners have partaken in: consuming the taboo, stigma-stricken delicacy known as fugu, or puffer fish. Regardless of the risk – after all, fugu are one of the most poisonous fishies in the sea – the art of fugu preparation has become more popular, more pioneering, and most of all, safer. So no need to huff and puff in exasperation; Mikuni at Fairmont Singapore has mastered and, better yet, revamped this tradition. Dive into its new Fugu Grand Tasting Tour set menu.  (more…)
Eggs benedict? Again? Yawn. Up your brunch and breakfast in Singapore at Lazy Susan, Spa Esprit Group's new pop-up dining concept with renowned rotating guest chefs
A no-fuss, utilitarian-styled American restaurant sets up shop in one of Singapore's hippest neighbourhoods, and carnivores are wiping out their tasty barbecued meats
They say good things take time, and Red Eye Smokehouse sure knows not to skimp on that. The restaurant, which has recently found home within the hip Jalan Besar neighbourhood in Singapore, spends up to 12 hours smoking their meats, and the result you have on your rustic table is worth making return visits for.
Don't be frazzled by the Christmas rush! Save time and your sanity with a fabulous holiday menu by Cafe Noel, Fairmont Singapore & Swissotel The Stamford
It's not really Christmas in Singapore without family, friends and a massive holiday feast to tuck into, but the mere thought of planning and executing a big festive get-together is enough to ignite some panic. Relax – Cafe Noél's festive offerings will make putting together a great party spread an easy-breezy affair. Executive Pastry Chef Sebastien Cocquery-Beraud and his staff of skilled patisserie chefs have assembled a selection of sweet Christmas treats. And for meat-lovers, the award-winning culinary team at Fairmont Singapore & Swissôtel The Stamford have put together a selection of hearty holiday roasts that will fill bellies and keep the merriment going 'til the wee hours. Here's what to order for your reunion(s): (more…)
There are also wagyu beef burgers, chicken and waffles, French toast, and even an omakase that's coming out of celebrity chef, David Myers' kitchen, in Singapore
We can give you plenty of reasons why Adrift at Marina Bay Sands gets our vote of confidence. The Japanese junkie in us did a jolly jig when celebrity chef and restaurateur, David Myers, launched his suave izakaya in Singapore, albeit with a Californian twist. Reflecting the 'drifting', nomadic ethos that Chef David (also a travel aficionado) instills in his brainchild, Adrift welcomes yet another change of culinary scenery. Upping the novelty of this high-end locale is the much-awaited introduction of – you guessed it – weekend brunch! Are you cheering already?
Have a not-so-traditional Thanksgiving feast and then dance off the calories at the hip restaurant-bar-club on Kampong Bugis, Singapore
We're no strangers to the heavenly duality of food and music. After all, nothing beats some good eats before a crazy night on the town, right? Latching onto this idea, urban nightclub, Kilo Lounge, opened its doors and dancefloor right above Kilo's Kallang restaurant, making sure that diners didn't have to look too far for some post-dinner beats and treats. (more…)
Located at the former site of Olive Tree Restaurant, Ash & Elm features selections like the Boston Lobster Themidor, Presse de Foie Gras with Smoked Duck, steaks, cheeses and charcuterie
Tom yum soup on the Circle Line, nasi lemak on the North-South Line, even steak on the East-West Line - who says your MRT train rides have to be drab and dull?
It's a gloomy fact of life, but many of us do spend a considerable portion of our daily lives just commuting on the MRT train. But whether you're off to the grind or shuttling your slogged self home, you still gotta get some grub, right? Thankfully, we can always count on these restaurants and cafes that are conveniently scattered throughout (and within) the MRT network; filling our bellies while the hustle and bustle of metropolitan life pushes on. From Chinese food in Tanjong Pagar to Japanese cuisine in Woodlands, we lay out 10 restos that make our public transport experience more bearable.
Singaporean celebrity chef Daniel Sia opens a second restaurant of the same name at revamped boutique hotel The Club in Chinatown, and every dish on the dinner table is worthy of Instagram
(P)Oh-boy! Go Cajun-crazy at joints like Cajun Kings, Full Of Crab, The Beast and more
The neat thing about the food scene in Singapore is how you can find almost anything to fill your bellies with. Huddled within the mouth-watering multitude of American restaurants lies a niche cuisine that's been drawing the masses with seafood boils, jambalaya, gumbo and po-boys. Cajun food has been assimilating into the hearts of locals as it did with the natives of Louisiana – the birthplace of this distinctive heritage. These restaurants might not have a teleportation device to take you to this resilient and rich Southern state, but with dishes this authentic, you're getting the next best thing.
Toast to the roast – free-flow prime ribeye, catch of the day and specialty roast of the day every Saturday night
Ever since mankind discovered how to work a fire (thank you prehistoric cavemen!), the roasting of meat has become a commonplace cooking technique that's cranked up the heat in kitchens for eons. Upholding this flaming execution is The Westin Singapore's Cook & Brew, that transforms from a classic gastro-bar into an opulent rotisserie every Saturday evening. You'd best come prepped with one fiery appetite, 'cos an all-you-can-eat spread will be served on a rotational basis – meaning the meat will just keep on comin' and comin'. Meat-snacking carnivores – this dinner is just for you.
Chicken rice, quesadillas, falafel and pancakes can't possibly be healthy, right? YOLO in Singapore proves this wrong
If a bulldog can go extreme by riding a skateboard and embrace the spirit of YOLO, you can too. Also endorsing the ethos of YOLO is Alexis Bauduin, an entrepreneur from France whose affection for said critter manifests on the mural-painted zinc sheet walls of his Icon Village brainchild. Most tend to abuse the saturated YOLO phrase and use it as an excuse to live recklessly and find nourishment in the unhealthiest of places. Bauduin posits an opposite scenario: indeed, you only live once, so make sure you live a life as long and wholesomely as you can. After a harrowing hospital incident five years ago, Bauduin altered his perspective on dietary habits. And as such, healthy food became an obsession for him – one that's seeped into his vision behind this new Tanjong Pagar hangout in Singapore.
With ace ingredients like dry-aged beef, bacon, kimchi, and tempura, we have no beef whatsoever with The Butchers Club Burger in Singapore
Out of the many quests that fall upon us in our food-hunting escapades, finding the best burger in Singapore has gotta be one of the toughest. But alas, we might've just found a top contender – a 'White Castle' that recently took residence in the heart of Clarke Quay.
The famed New York diner brings its A-game to Singapore with sublime pancakes and a stellar all-day breakfast menu
Clinton Street Baking Company & Restaurant: a name uttered so many time this past month, we grew tired of hearing it. In fact, we were all but ready to dismiss it as an overhyped food fad that would eventually fade into obscurity (downside to being jaded food writers). But one visit was all it took to put our misconceptions to rest and alas, we emerged, post-meal, as converts of Clinton Street. (more…)
Splurge and savour the best caviar, uni, abalone and wagyu beef in Singapore. Dine like a boss
We feel ya; everyone likes affordable set meals and cheap eats. But c'mon, you gotta spoil yourself every now and then, and not worry about money-grubbin' things like insurance. Whether you're in need of a romantic restaurant for date night (or popping the question), or simply wanna get classy with fancy foodgasms, this list might help you plan your next culinary adventure. Time to start saving!
Meet your new favourite Japanese restaurant in Orchard for luxurious desserts, affordable set meals, bar snacks, rare green teas and sakes
Those who know and love Hashida Sushi restaurant in Singapore probably don't expect master chef-owner Kenjiro 'Hatch' Hashida to make desserts the focus of his second venture, but that's exactly what he did for Hashida Garo. And like any good confectionery shop/café/restaurant in Japan, sweets are exquisite, oh-so pretty, and sometimes, innovative. Best of all, nothing costs more than $20.  (more…)
Huzzah! Enjoy seafood platters, Spanish-style suckling pig and duck confit at this swanky dining spot on Cecil Street, Singapore
In case you didn't already know, there're numerous reasons why we've fallen in love with The Black Swan. Baked bone marrow crostini that melts in your mouth, decadent pan-seared foie gras drizzled with yuzu marmalade, monstrous burgers stacked with bacon and sunny side up; we never leave the restaurant without a happy tum. Adding to the culinary experience is its ritzy yet playful ambience – 1920s-inspired New York décor reminiscent of a Great Gatsby flashback. Further pandering to this vintage fantasy is The Black Swan's new 'old' menu, that pays homage to timeless classics from European bistro fare. Curated by Head Chef Benjamin Tan, expect a revamped menu that's traditional, authentic, and, as always, gastronomically phenomenal.
Holy crab! Look forward to culinary surprises featuring Chinese hairy crabs - prepared in dim sum, fried rice, tofu and BBQ dishes - this November
This is one hairy situation we're happy to stuff into our bellies. Raising our hairs with their rich and sweet taste, hairy crabs are a Chinese delicacy that elevate the seafood dining experience. Lest you've yet to suck on one of these succulent crustaceans, you'd best make your way to Szechaun Court in Fairmont Singapore for a hairy crab banquet that lasts till November 30. Master Chef, Mok Wan Lok, has ingeniously put together a menu that fully utilises the umami flavour of hairy crabs – adapting these Chinese treasures (they're fished out from the Yangcheng Lake in Jiangsu Province) into dim sum creations, tofu treats, supreme broths and even BBQ bites. We whet your appetite with five à la carte dishes.
Stuff your face with an international spread of free-flow steaks, seafood, sashimi and sweets - this is Sunday in Singapore done right!
It's socially acceptable to morph into a lazy bum on Sundays (or what we like to call, Sun-daze). Whether they're for recuperating from that Saturday shindig or bracing for the looming Monday blues, your Sundays are absolutely sacred – we get it. But what if we told you that you can embrace the slothy spirit of laziness while treating yourself to nosh like steaks, seafood, cheese and sashimi? At Seasonal Tastes – cushily located on the 32nd storey of The Westin Singapore – you can now eat to your heart's content with its Sunday buffet lunch. And in case you're too lazy to strategise your buffet tactics (hey, laziness knows no boundaries), we've gone ahead and done the planning for you. You can thank us later.
The newly opened Terra on Tras Street offers diners in Singapore a glimpse into Tokyo-Italian culture and cuisine
The dining scene on Tras Street is a vibrant one, affording diners anything from authentic French fare to one of a kind cocktails. Entering the fray with his own eclectic blend of cuisines is Chef Seita Nakahara's Terra. The Tokyo-Italian restaurant is the brainchild of Chef Seita and represents the culmination of his year-long culinary sabbatical through Tokyo and Italy. His journey exposed him to the techniques and styles of the locales and allowed him to build direct relationships with farmers and fishermen, giving him access to unique, handpicked produce that take a starring role on his menu. (more…)
What's more delightful than a bowl of ramen or a plate of sushi? When there are sashimi, gyozas, yakitoris, tempuras and more in an oishii set meal, of course
From omakase to bentos, we never lose our appetites when Japanese food is served to us in a set meal. These Japanese restaurants in Singapore pile on the works with dishes they specialise in – including tempura, sushi, chirashi, kurobuta and other umai (that's Japanese slang for "delicious") treats. Y'know what they say: the more the merrier!
(more…)
Fancy some scones, sandwiches and sparkling? Check into 10 SCOTTS at Grand Hyatt Singapore for a proper, pampering spot of afternoon tea in the city
This hidden restaurant in Singapore with a Mediterranean-accented menu will unsettle any pre-conceived notions about the place
Somewhere along the back alley off Gemmill Lane is a rusty, industrial door that houses a restaurant of surprises. For a glimpse of its expectations-defying ways, you'll need to walk to the end of the street starting from O'Batignolles, turn right, and find a small cutout metal signage that says "Maggie Joan's".  (more…)
Little fingers up! It's time for your ultimate guide for fancy afternoon tea during the week in Singapore
High tea in Singapore, so posh. Cucumber sandwiches and scones –  so very fancy; very Downton Abbey. We just love it and, here's the thing, you don't have to save it up for the weekend.  Here are 10 of our favourite weekday high tea places for that perfect afternoon indulgence. Or, if you do need afternoon tea on a Saturday or Sunday, head here.
Feast on American diner classics like mac & cheese, burgers, and milkshakes at OverEasy's hip, new outlet on Orchard Road
OverEasy is not new to Singapore's dining scene, having served up one of the best all-American diner fare for the past seven years at its hip waterfront location at One Fullerton. And now, it's bringing us more of that patented old-school Americana charm with the opening of a second outpost on Orchard Road. (more…)
Labyrinth takes diners through Singaporean cuisine with a nine-course menu with elevated, avante garde plates of icons like chilli crab, mee pok and soft boiled eggs
For times when you crave some body-loving greens, these salad joints in Singapore will be your source for a calorie-friendly meal at lunch or dinner
Munch your way through 'Murica's most iconic eats at these restaurants around the island
Besides giving us Netflix and solid craft beers, America is home to some seriously soul-satisfying food scattered through its 50 states, from Maryland's crab cakes to Philadelphia's cheesesteak sandwiches. Thankfully, with the ever-growing pool of American restaurants in Singapore, we have plenty of places to chow down on burgers, mac and cheese, sticky ribs and more. Here are our favourite spots – you might need a Grand Canyon-sized appetite to get through all of 'em.  (more…)
Where to go and feed yourself in the dead of the night or in the wee hours in the morning when most restaurants and bars in Singapore have already taken their last orders
After a long night out drinking, partying or – sigh­ ­– working in Singapore, sometimes the only way to make everything feel better is to treat yourself with some serious grub. This list of restaurants that open till late or never close will be your saving grace in such hungry situation, keeping your tummy happy with eats from fried chicken to local food. (more…)
Treat yourself to a wholesome Mediterranean-vegetarian meal at this long-standing Holland Village favourite
With so much to see, eat, and do in Holland Village, there's no denying that it's one of our favourite 'hoods in Singapore (we know we're not alone on this). We're definitely the most spoilt for choice when it comes to restaurants in the area, but time and time again, we find ourselves stepping into Original Sin at Chip Bee Gardens when we're craving a guilt-free meal that doesn't compromise on flavour. (more…)
Comforting North and South American cuisine is spiked with Asian ingredients at this slick new restaurant and bar
Descend into CHIJMES's freshly-madeover basement to find this sexy restaurant, a new venture by the team behind House of Dandy. Open only from evenings, Raven's indoor dining area is sleek and luxe, with wood-and-leather booth seating and a handsome black marble bar greeting you as you stroll in. A baby grand piano covered in Monopoly Man motifs and colourful spray paint, the work of enigmatic street artist Alec Monopoly, injects a pop of playful grittiness to the space – we're told that more urban artwork will be hoisted onto the walls soon.
This amazing new Mediterranean dining spot in the CBD offers delicious European grub and casual class
Singapore's number one culinary export to the world is none other than chili crab, and here's where to find the best versions in the city
Singapore's number one culinary export to the world is none other than chili crab, and this has practically cemented the status of chili crab as one of our unofficial national dishes. Said to be invented by Madam Cher Yam Tian in the 1950s, the original chili crab was stir-fried with bottled chili sauce and bottled tomato sauce, then sold from a pushcart. Today, the version of chili crab we know consists of sambal, vinegar, tomato paste, and egg – an "improved" recipe by chef Hooi Kok Wah, one of the four "heavenly kings" of Chinese cuisine in the 1960s. Patronise these zi char restaurants in Singapore and for the best renditions of the ever-popular chilli crab.
Plan your next big event in Singapore at this swish all-in-one shophouse that serves delicious Caribbean cuisine and exquisite cocktails
One of the first pieces of the event-planning puzzle is finding the perfect venue. Once that's booked, everything else is a little bit easier to tackle. But, anyone who's searched for a suitable event space in Singapore can tell you: it ain't easy. If your criteria include an airy and chic interiors with delicious food and drinks for your fussy guests, look no further than the versatile and vibrant Lime House.  (more…)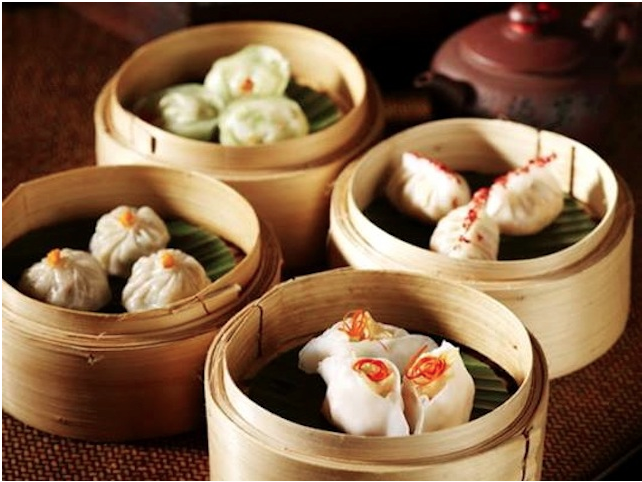 Where to have top-notch dim sum - 24-hour, buffet style or for high tea - in Singapore that are as authentic as the ones in Hong Kong
Dim sum in Singapore is dangerous territory. Flaky pastries, perfectly smooth custard, crunchy crystal prawns – believe it or not, these things can get people pretty riled up when debating their favourites! Never deterred by a challenge, we set out to find the best dim sum out there. Here are the Chinese restaurants that made the cut.  (more…)
Our brilliant guide to the best Halal-certified, all-you-can-eat buffets in Singapore for bottomless stomachs
Antipasti, pizzas, pastas, main courses and desserts get the beautiful Tuscan treatment at this posh but kid-friendly restaurant in Katong, Singapore
Kaiserhaus's repertoire of authentic, hearty Austrian fare and old-world decor will transport you straight into the opulent streets of the Habsburg Empire
Living in a culinary capital like Singapore, we can literally eat our way around the world in our tiny red dot, whether it's sizzling Spanish tapas or the freshest sashimi from Japan. But of course, there is certainly room for the more obscure. Kaiserhaus at swish new mall Capitol Piazza gives us a taste of just that, and we're super stoked for a chance to up our foodie knowledge on the traditional cuisine of the Habsburg Empire.  (more…)
Modern asian restaurant and bar CATO looks set to be a hot spot for dinner and pre-party drinks in Chinatown, Singapore
Taking over what used to be the first OCBC Bank and the now-closed restaurant-bar The Vault, CATO in Chinatown has great interior bones, and the brains behind this new dining concept sure knew how to its charm with high-glass doors, motif tiles, ebony wood tables, and rough-hewn brick walls. If looks matter, then CATO killed with a look that is refined industrial-chic.
(more…)
Nature lovers, find your dream dining spots in East Coast Park, Singapore Botanic Gardens and Mount Faber Peak and other scenic spots in Singapore
It may look like the goody-two-shoes sister of the rebellious, grungy Lolla, but the menu will take you to places you've never been
The first thing you notice about Lollapalooza on Keong Saik Road – if you're familiar with local sister restaurant Lolla – is how different it is from its older sibling; the dining room is much bigger, brighter and more polished, with marble-topped tables, mint-green leather booths, brushed wooden chairs and copper pendant light fixtures.  (more…)
Chef Andrew Baldus and group general manager Emmanuel Benardos of MeatSmith spill their biggest challenge in setting up the restaurant, plus where (else) they go to eat
American cuisine is more than just burgers and pizzas. Just ask chef Andrew Baldus and group general manager Emmanuel Benardos – these guys helm MeatSmith, an American barbecue smokehouse that's created quite a buzz since opening on Telok Ayer Street. We chat with them about their latest venture, the setbacks they faced, their favourite haunts, and then some. (more…)
Clarke Quay's set lunch promotion is more affordable than ever, with 19 delicious options worth breaking for
Lunch in Singapore s like Cinderella before the ball – often mistreated and ignored, no thanks to deadlines, bad weather or a general sense of laziness. In an effort to turn around this sad routine, Clarke Quay has rolled out a slew of set lunch promotions to keep your noontime nosh interesting, fulfilling, and – best of all – easy on the pocket. So step away from your keyboard and treat yourself to a good midday meal at these restaurants.  (more…)
Get a taste of the world's hottest celebrity chef's British European creations at Bread Street Kitchen at Marina Bay Sands
After months of anticipation, we were super stoked to hear that celebrity chef Gordon Ramsay's Bread Street Kitchen was officially open for business earlier in June. A fab addition to Marina Bay Sands' (already) stellar line-up of award-winning restaurants, Bread Street Kitchen serves up British European fare with a spot of local flavour. (more…)
Where to eat and drink on Tras Street in the Tanjong Pagar area - from tapas and sushi to meat feasts and private dinners
Michelin-starred chef Carles Gaig is behind this stunning new Spanish dining spot, which serves up incredible Catalonian small plates
If you're a Dempsey Hill regular like we are, you'll have been keeping an eye on the pretty little plot next to The Disgruntled Chef for a while; it's home to a stunning detached black and white and secluded jungle lawn that's just crying out for al fresco dining. So imagine our delight when not only a Michelin-starred chef from Barcelona snapped up the space, but transformed the bungalow into one of the most stylish restaurants on the block.
This new Japanese restaurant is both a tapas bar and a spiffy sake izakaya
Dimly-lit and furnished with huge sake barrels from floor to ceiling, Boruto reminded us of Tokyo's upper-class tachinomi (standing) bars, except there are seats here, of course. Founded by Patrick Tan, owner of one of the best robatayaki restaurants in Singapore, Tamashii Robataya, this new sake bar (located along South Bridge Road) has already garnered a steady following, most of whom are Japanese expats.
(more…)
The formerly sleazy Keong Saik road is buzzing with hip residents who have been drawing the city's scenesters in droves
It's hard to imagine that Keong Saik Road in Singapore, now buzzing with some of the city's hottest tables including Restaurant Ember, Potato Head Folk, Esquina, was once a prominent red light district peppered with brothels back in the '60s. With a new wave of exciting openings this year, we knew we had to revisit the gentrified street – in a spanking new, red-hot Audi A1 Sportback, no less – to map out the coolest residents in the 'hood, from restaurants and bars to shops and hotels. You've gotta hit a few of these top picks (at least once!)
(more…)
There's a new Japanese restaurant to check out on Tanjong Pagar Road, and they specialise in glorious tendon tempura rice bowls
What if we told you that you could eat something deep fried yet healthy? While the jury is still out on the health benefits of a perfectly prepared Japanese tempura, it's not stopping us from queuing up at Tendon Ginza Itsuki, another concept by Mr Keisuke Takeda and his partner Mr Naoki Takaku. (more…)
The solid and incredibly-affordable Northern Italian grub will very well please the CBD crowd on weekdays and families on weekends
There is much to love about Skinny Pizza and their low-carb, crispy, delicious treats
There was a time when we prayed to the food gods for sinful, guilt-free foods. That's right – fried chicken, desserts, burgers, sans the calories. Ridiculous as it sounds, we once hoped to have our cake and eat it too. Well, turns out that the idea isn't that absurd, thanks to Skinny Pizza and their low-carb, oh-so-light creations. Obviously, we were sold. (more…)
Opened by folks behind rooftop event Getai Electronica, this tapas restaurant and bar in Chinatown is so hip it hurts
Get away from the urban jungle and retreat to Tin Hill Social for comforting Western creations and sharing plates
We adore these secluded eating spots that make us feel as though we're no longer in the city (and far, far away from stressful city life). Tin Hill Social's one of the new additions to this list of hidden gems, and if you're a fan of Western classics – or looking for a place that's great for communal dining – pop by ASAP. (more…)
Restaurant mezza9 at Grand Hyatt Singapore serves up an amazingly huge Sunday brunch complete with international buffet spread, free-flow Champagne, wine, and beer
We're no prima donnas but on Sundays, we don't get out of bed for anything less than a decadent brunch – complete with free-flowing bubbly, and all-you-can-eat dishes from at least ten countries. And when it comes to Sunday brunch – our favourite meal of the week – few people do it better than the fine folks at mezza9. (more…)
Find contemporary Australian fare with subtle Asian touches at this cosy, laid-back dining establishment in Singapore's ultra-hip Keong Saik district
Hip 'hood Keong Saik shows no signs of slowing down, what with the recent bunch of new arrivals in the area. Part of this group of hot new hangouts is contemporary Australian restaurant Luxe – a Sydney-based culinary concept that's found its way to our shores. (more…)
Hearty pastas, mouth-watering pizzas, and decadent tiramisu; loosen your belt notches and indulge in an affordable gourmet feast at this new pizzeria
Behold the best of this year's Ramadan specials from Singapore's top halal restaurants and cafes
With the delicious array of great halal restaurants in Singapore, you'll never be short of places to iftar (break fast) after dawn-to-dusk fasting. From buffets in swish hotels, to special menus in hipster Haji Lane cafes, there are heaps of Ramadan specials happening at the mo'. Hurry, make your reservations and tuck into any of these gorgeous dining options – they're only available till the eve of Hari Raya (16 July). Ramadan Mubarak, folks! (more…)
Modern European sharing plates gets an artful twist in this hip, intimate restaurant off Orchard Road
Tucked away in the basement of Tanglin Post Office, MACA is set to be a hotspot for fans of communal dining. Flooded with soft light, the intimate new restaurant embraces the achingly hip raw aesthetic with weathered concrete, wood and brick furnishings that would look right at home in a Kinfolk magazine.
Have a taste of the world in one place at Singapore's buzziest riverside destination
Everyone loves to eat, but where to go to have fulfilling, worthy grub is a struggle we all face often. And that's what we love about Clarke Quay: Besides being one of the city's hottest party destination with exciting happy hour deals, it's also home to great restaurants serving a wide variety of cuisines (at lunch too!).
There's nearly something for every mood, so all you need to do is just turn up, and then decide what you feel like having for the day. In case you need a little nudge – especially if you feel torn between two or more choices – our dining picks will hopefully guide you in the right direction: (more…)
Tender, flavourful pork chops with both sweet and savoury toppings are the main star at this casual restaurant in Ngee Ann City's basement
As you might've guessed by its childhood storybook moniker, Three Little Pigs is a restaurant that has pork front and center. Housed in the basement of Ngee Ann City, the restaurant has an easy-going, modern warehouse vibe with a neutral palette and industrial, brick-and-metal touches.
SG's first sourdough pizza restaurant serves up pillowy soft and lightly crispy pizza crusts with a fancy range of toppings
Hanging off the corner of a quiet residential area in Swan Lake Avenue, East Coast, is Plank Sourdough Pizza, a homey, rustic-looking pizza restaurant. Founded by Dean Brettschneider, the same guy behind one of our favourite artisanal bakeries, Baker & Cook, this new-age pizzeria is warm, inviting and neighbourhood-easy.
(more…)
Wanton noodles gets a serious hipster upgrade with this new collaboration between hawker stall Seng's and F&B group The Establishment
Revamping a well-loved local dish is a tricky business (why change a good thing that's also rich in heritage?), but it appears that Wanton Noodle Bar, a collaborative venture between F&B group The Establishment and the famed Seng's Wanton Mee, has succeeded in their efforts to reinvigorate the humble, decades-old Singaporean meal.  (more…)
It's grilled meats galore Brazilian barbecue restaurant Braseiro
Sure, you could always have a backyard barbecue feast in the comfort of your own home (if you're lucky enough to have the space), but it's always easier to head on out and leave the cooking to someone else. Over at East Coast's ever-growing enclave lies Braseiro, a spanking new Brazilian barbecue restaurant that specialises in awesome flame-grilled meats. (more…)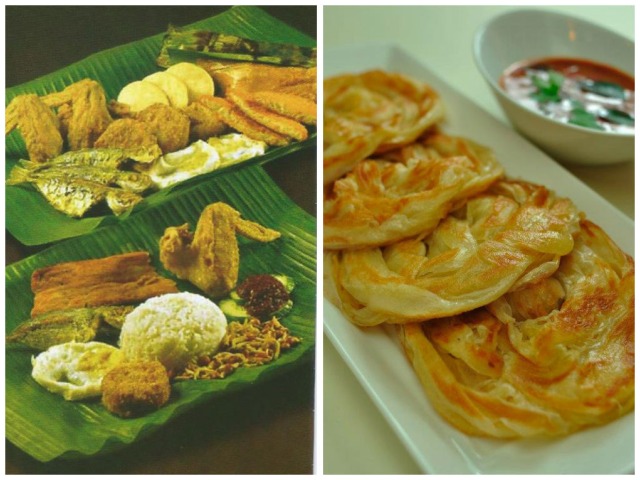 We stayed up in the line of duty to put together the ultimate nocturnal foodie round up of West and North Singapore - from Holland Village to Kovan
The gin-focused cocktail bar in Chinatown has a dining room on the second floor for carnivores with an appetite for fine meats
Copper knows the way to our food-and cocktail-loving hearts, with Negroni on tap (!), to-die-for gin concoctions, excellent bar bites, and a swanky interior that looks like a setting of a steampunk novel. But it's not just a hip, noteworthy drinkery anymore: the six-month old establishment has opened its intimate 20-seat restaurant on the second floor, and meat is (almost) on every plate.  (more…)
Cult London burger joint MEATliquor serves up diner-style American comfort food, and cocktails with edgy flavours
Think British food is all about fish and chips and hearty English breakfasts? Popular London restaurant MEATLiquor, which has arrived on our shores in the hot Duxton 'hood, will change your mind with its American-style comfort food. On the menu, you'll find bangin' burgers, swish cocktails and deep fried goodness slathered in cheese, chili or blue cheese dip we just can't get enough of. (more…)
There's a new Japanese restaurant in town, and these guys specialise in the ever-versatile chicken
Hotpot creations and Japanese fare – newcomer Hanamidori has pretty much everything we're obsessed with. Hailing from Hakata in Kyushu, Japan, this casual eating spot in Singapore focuses on one thing and one thing only: Chicken. (more…)
Check out the CBD's latest addition – Italian restaurant, PerBacco
Italian restaurants in Singapore are a dime a dozen, especially so in the CBD area. Presenting newcomer PerBacco, the latest addition to Tanjong Pagar's ever-growing enclave. (more…)
This swish CBD restaurant serves up exquisite Italian plates, stellar cocktails, and fine wine, sans crazy high prices
The CBD's been welcoming quite a number of new kids on the block of late, and Osteria Art is the latest addition to this growing list of hot new restaurants in town. But you know, each time we see a new establishment pop up, we cross our fingers and hope to the food gods that the plates aren't anywhere near exorbitant. We stopped by this Italian dining spot and heaved a sigh of relief. (more…)
From fresh bread galore to leather aprons, we check out the hot culinary trends across Sydney
With Australia being one of the front-runners when it comes to foodie trends, The Honeycombers' Founder Chris was sure to keep an eye out for the latest culinary happenings during her recent shortbreak in Sydney. Read on for what she found as she ate her way around the city…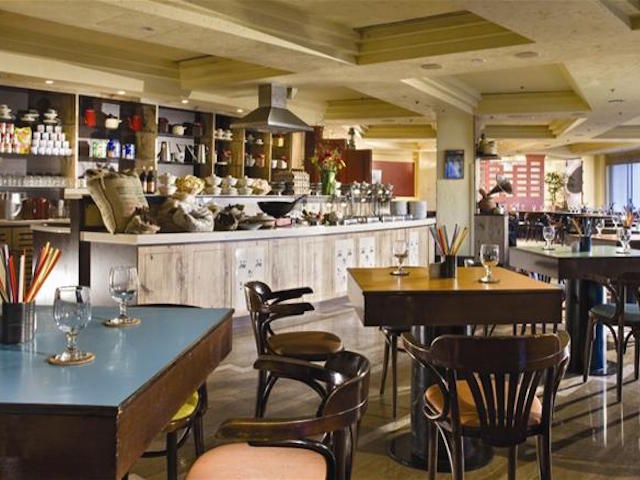 A bevy of new local plates has been added to the restaurant's menu of all-time favourites, such as fried carrot cake and chilli crab
There's a posh version of everything here in Singapore, from international faves like burgers and hot chocolate to local food like laksa and fish head curry. Taking the trend of mod Sin restaurants in the city up a notch, Kopi Tiam at the oh-so-swish Swissôtel The Stamford has given its Singaporean dishes some serious gourmet treatment. Kopi Tiam (a local term for coffee shop) is all about enjoying classic street food in a luxury setting, which makes it a great place to bring visitors, clients and loved ones.  (more…)
The Michelin-starred chef's Singapore outpost serves cocktails to die for and glorious modern Asian cuisine in a swanky, atmospheric space
Naturally, we were squealing like little girls when we first heard that celebrity chef David Myers had decided set up a restaurant in Singapore. If he hadn't done this, it was getting to a point where someone was going to have to buy us tickets to Los Angeles, so we could finally realise our dream to eat at his hot dining temples Comme Ca, Pizza Ortica, and Hinoki & the Bird.  (more…)
These awesome child-friendly restaurants, cafes and bars in the city pay attention to the little ones so the entire family can relax and have fun on their day out
Taking the kids out for a meal can be a bit of a hair-pulling affair. Many restaurants in Singapore will provide child-friendly utensils and high chairs, but parents know too well that it's not enough to keep the energetic rascals occupied and happy. In effort to make your lives a little easier, we have gathered a list of family-loving establishments in the city that comes with special kid menus (think fluffy pancakes and orange juices, play areas, activities, and changing facilities. It's a big list we have here, and venues are sorted by area (central, east, west, north and south of Singapore) for easy navigation.  (more…)
Hip new modern Japanese izakaya Neon Pigeon serves up Asian-inspired small plates with big, bold flavours
One of Keong Saik's hot newcomers is modern Japanese izakaya, Neon Pigeon. From the graffiti murals on the walls to the quirky ninja cocktail "cups" from the bar and the industrial-style, dark wood-fitted space, everything about this buzzing social house is pretty damn hip. (more…)
Celebrity chef David Thompson dishes up surprisingly down-to-earth Bangkok street food at his first foray into casual dining
Admittedly, there are certain expectations that came with Long Chim even before we had a taste of its contemporary Thai plates. The new celebrity restaurant is, after all, the brainchild of internationally acclaimed chef and cookbook author David Thompson, whose fine-dining spot Nahm in Bangkok topped Asia's 50 Best Restaurants last year. Also, the incredibly stylish spot, taking over the former Guy Savoy, is nestled amongst the swankiest restaurants at Marina Bay Sands.  (more…)
The trendy little enclave off Neil Road offers more than amazing coffee and great food. Here's where else to go for fabulous pastries, local lifestyle labels, a hot shave and more
Everton Park has been hailed the next Tiong Bahru, but it's hardly a surprise. Nestled opposite the hip Duxton area, the quaint neighbourhood exudes an authentic suburban-hipster charm, thanks to the plethora of indie cafes, restaurants and stores amidst the old-school HDB setting. Come, let us show you where to get your hands on top-notch coffee, gourmet sandwiches, wonderful baked goods, irresistible ice cream, comfort Korean grub, healthy food, and edgy homegrown brands, and even a spot of grooming for the lads.
Psst…if you like this, check out heaps more neighbourhood guides here.  (more…)
If you hit the restaurants at this Orchard Road hotel as much as we do, it's worth joining Club at the Hyatt and going nuts with the discounts on offer
As we all know, the Grand Hyatt Singapore houses some of the city's finest restaurants and bars. Their bubbly brunch is a staple for when friends are in town, and we'd happily nip in for breakfast, lunch and dinner at the hotel… if only it was a little easier on the old wallet.
Enter Club at the Hyatt, the five-star hotel's dining loyalty programme that offers massive dining benefits amongst other perks. (more…)
If you're going to do afternoon tea, it's got to be in style at a fancy hotel. Read on for our roundup of elegant sugary spreads and oriental cuppas
Afternoon tea in Singapore is utterly delightful, don't you think? It's when we dress up, get together and happily indulge in a few of our favourite things – finger sandwiches, scones, macarons, eclairs, cakes, and warming teas – before dinner. For a spot of the centuries-old tradition in Singapore, make your way to these 10 high tea spots that offer traditional English afternoon tea sets and sumptuous buffet spreads. Just remember to rest your little pinkies every now and then, to avoid cramping! Looking for high tea from Monday to Friday? Head here for our weekday roundup. (more…)
Everyone knows Aussie-inspired café The Lokal does an awesome brunch, but did you know they do an equally awesome dinner, too?
One fine evening, we decided to pop by and order up a feast. Our starters of choice were the deep-fried ham hock croquettes, cauliflower three-ways, and the (almost obligatory) truffle fat chips. We loved how the savoury ham hock croquettes were fried to perfection and surprisingly light (they went extremely well with the refreshing side of celraic remoulade), and not to mention how the truffle parmesan fat chips just hit the spot, but what really impressed us was the cauliflower three-ways, with ricotta and almonds. It was a delight switching between the vegetable forms (fried, mashed, and pickled, the latter being the most interesting with its salty-acidic notes) – a party in our mouths, basically.  (more…)
Looking for a hot new watering hole in the CBD? Check out the hottest new drinking and dining spots on Club Street and Ann Siang Hill
Club Street and Ann Siang, undeniably one of Singapore's hottest and ever-burgeoning drinks and party districts, has upped its game since we last checked it out. Here are our picks for the latest of where to eat, drink and stay in this buzzing enclave.
New places to eat and drink in the cooler-than-cool neighbourhood of Keong Saik
Turns out our foodie guide to restaurants in Keong Saik isn't complete. A bunch of cool eating and drinking establishments have recently popped up at the once-notorious red-light district, including a hip co-working facility. Here's what's new in the 'hood when it comes to boozing, stuffing your face and playing in this hot Chinatown hub:
TGIF already brought you the news that Erwin's has opened a second outlet offering a weekend brunch menu, so we put the gastrobar to the ultimate litmus test of weekend family dining. (more…)
Chef owner of Tippling Club in Tanjong Pagar, Ryan Clift tells us where to eat crab and how jazzed he is on being named Krug's latest ambassade. (more…)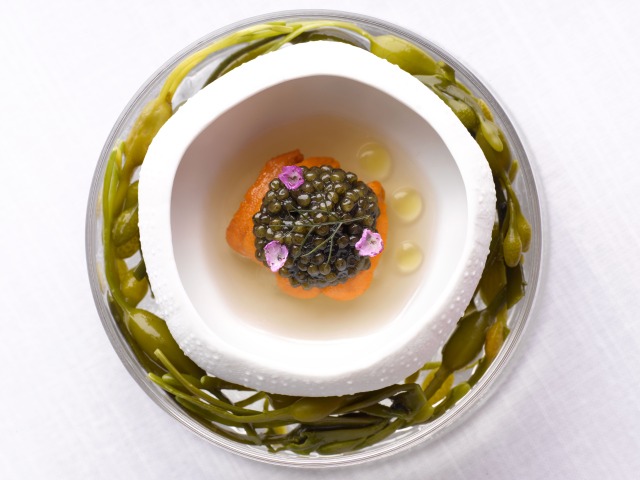 JAAN's latest seasonal menu is here, people. And it's jaw-dropping! Think wild mushroom tea and hand-dived scallops – the type of treats we've come to expect from JAAN's ever-changing artisanal menu that showcases Modern French cuisine at its finest.
When we heard the news that Tippling Club, had just been named the latest member of the Krug Ambassade, we were ecstatic. The combination of Krug champagne and food by the revolutionary Ryan Clift, all in the swanky interior of Tippling Club. We were so there. (more…)
Ring in 2015 in style. Singapore's most glamorous resort, Capella Singapore at Sentosa is hosting a New Years Eve Countdown Party "Capella under the Stars", where revelers will dance under the stars to the croons and beats of world class entertainers.
Nestled on one of Sentosa's most exclusive beaches with powdery white sand and calm waves, brunch at Tanjong Beach Club is the perfect escape for those who are looking for a dose of tropical sunshine away from the city chaos. (more…)
Five gold rings?? Pfffttt….we only have so many fingers, so we'll take four hot seats instead thank you to scrumptious restaurant il Lido at Sentosa. So amazing is this offer that we're gobsmacked we're actually giving it away!
One of our favourite beachfront Seminyak haunts is also one of the longest standing fine dining restaurants in Bali, far outliving what is the usual fifteen minutes of fame for so many on the island's dining circuit. From its humble roots as one of the island's first beachside nightclubs back in the 1980s, Chez Gado Gado has bloomed into an adult fine dining experience – without ever outgrowing its lighthearted moniker or commitment to delivering outstanding service, quality cuisine from Executive Chef Quib.
Duxton Hill's perpetually buzzing Mexican taqueria, Lucha Loco has a sexy little sister and, as the name goes, it's super. There's a festive, cavalier vibe about the three-month-old Robertson Quay spot thanks to the vibrant colours and street-style ambiance – which deviates slightly from the grungy-hip, unpolished interiors of the flagship restaurant. (more…)
Just as we thought the Japanese dining scene in Singapore couldn't be more stellar, here comes a new restaurant that blows (and literally so!) everyone out of the water. Fine dining establishment Fuku is now open, and it's the first restaurant in Asia outside of Japan to serve – wait for it – fugu, otherwise known as puffer fish.  (more…)
Here's some pretty exciting news for lovers of rich, Italian food (that's practically everyone!): Gusto Italiano is back for yet another edition, starting 1 September 2014, with more activities and promotions (Michelin-starred creations, anyone?) to look forward to this year. Snag a seat at these special themed dinners before they sell out, plus stand a chance to win tickets to a culinary workshop!  (more…)
While away lazy afternoons with the whole family at Fairmont Singapore's sophisticated Anti:dote Lounge, which now offers an exquisite Afternoon Tea experience.  (more…)
Seasonal Tastes, The Westin Singapore's signature dining venue, really knows how to spoil its guests – especially those staying at the luxury hotel. Not only does the restaurant boast spectacular views of the South China Sea with sweeping floor-to-ceiling windows, there's something different to look forward to every weekday night on the buffet spread, so you won't get sick of dining at the same spot – even for five nights in a row.  (more…)