Photography: Chino Rocha via Unsplash
Take a (mini) break from the gym and gather the gang for a friendly match at these top places to play sports in Singapore.
Despite being (somewhat) gym bunnies, we're still huge fans of a good ol' game of sports. From pitches for contact sports like soccer and rugby to courts for tennis and badminton, Singapore's got heaps of places to rally your pals for a fun match. And we don't mean exclusive clubs with eye-watering membership fees. Read on for a definitive list of top places to get your sport on.
Where to play sports in Singapore
1. Tennis
Channel your inner Serena Williams at Kallang Tennis Centre, the biggest of its kind in the city. Boasting 14 courts in total, this venue serves as a training ground for professional players. But it's also open to friendly regulars and enthusiastic newbies. Be sure to book in advance, as the world-class facility is famous for actually being in tip-top condition (yep, no lingering stench of sweat here).
Kallang Tennis Centre, Kallang ActiveSG Tennis Centre, 8 Stadium Boulevard, Singapore 397804
2. Soccer and Futsal
Whether you're a casual kicker or an ardent footy fan, soccer enthusiasts will be spoiled for choice at outdoor places for friendly matches. But if blazing skies or thunderstorms have you worried, head to the indoor pitches at The Cage@Kallang for sheltered five-a-side futsal games.
The Cage@Kallang, 38 Jalan Benaan Kapal, Singapore 399635
3. Baseball
If you're a fan of this classic American sport, don't be dismayed by the lack of ballparks here. The city's got a number of baseball batting cages to satisfy your need for hard-hitting action. One standout? SuperPark Singapore! Perfect your swing and improve on your batting accuracy in spacious, air-conditioned comfort. Challenge yourself to how many balls you can lob out, why don't you?
SuperPark Singapore, #02-477, North Wing, Suntec City Mall, 3 Temasek Boulevard, Singapore 038983
4. Volleyball
If you're no novice to volleyball, you're probably well-acquainted with Sentosa's Siloso Beach, where you'll often find fellow spikers and diggers playing every weekend. But if you're new to the sport and want to train up, gather a team and book one of the fully-equipped volleyball courts at OCBC Arena in Singapore Sports Hub.
OCBC Arena, Hall 3, OCBC Arena, Singapore Sports Hub, 5 Stadium Drive, Singapore 271003
5. Bowling
Flashing strobe lights, thumping party tunes and… bowling balls? The city may have heaps of alleys for you to knock down a few pins. But at Orchid Bowl's Cosmic Bowling sessions, you can double up your bowling shoes as dancing ones in the glow-in-the-dark atmosphere (and safely test out that victory dance you've been saving).
Orchid Bowl, multiple locations including Safra Yishun and Safra Punggol
6. Axe-throwing
Vent it all out by throwing axes at target boards 14 feet away. This fun sport has recently attracted the attention of many! And Singapore has its very own space for you to hurl your axes: Axe Factor. Swing by on the reg and you might just become a soon-to-be axe throwing champion.
Axe Factor, #01-32A/B & 34A/B, The Grandstand, 200 Turf Club Road, Singapore 287994
7. Archery
Bring out your inner Katniss Everdeen with this power-filled sport. It's more than just shooting arrows. Salt & Light Archery believes the activity builds friendships and character, too. Whether you're a beginner or a pro, head down to this archery spot and take part in the exciting courses available for various age groups and difficulty levels.
Salt & Light Archery, West Coast Park, 2A Clementi Road, Singapore 129803
8. Badminton
This wildly popular sport is played almost everywhere in Singapore – void decks included. Alternatively, book one of the many sports halls available across the island, or make a reservation for the spacious badminton court at OCBC Arena. If you've got the chops to compete, look out for the community games organised by the National Sports Associations.
OCBC Arena, Hall 2, OCBC Arena, Singapore Sports Hub, 5 Stadium Drive, Singapore 271003
9. Rugby
Despite its lack of mainstream popularity in Singapore, rugby's got a surprisingly large community following here. Sign up for a little rough-and-tumble with the ruggers of The Singapore Cricket Club – one of Asia's premier rugby clubs. New players are always welcome, so give them a friendly shout via email if you're keen. The training ground at the club is located only minutes away from the CBD – perfect for a post-work pop-in.
The Singapore Cricket Club, Connaught Drive, Singapore 179681
10. Cricket
Like rugby, cricket's another sport that doesn't get enough recognition here in Singers. Gather two teams of five batters and bowlers each and book a game at The Cage@Kallang's indoor court. Bats, wicket and equipment are all provided – just bring yourself (and suitable shoes, of course). Alternatively, head to the cricket ground at The Cage Sports Park (it's the first of its kind here) at the Turf City cricket ground.
The Cage@Kallang, 38 Jalan Benaan Kapal, Singapore 399635
11. Squash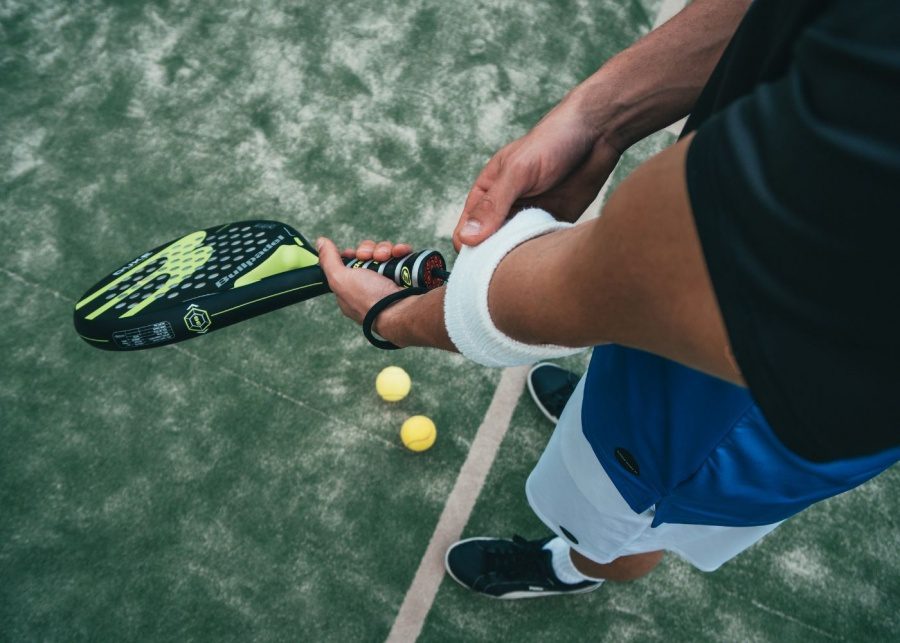 Need to vent your frustrations after a long work week? Get your sweat on with a high-impact game of squash at any of the seven glass-backed courts at Kallang Squash Centre. Prices range from $3 per non-peak hour for the standard single court to $13 per peak hour for the competitive court with a gallery.
Kallang Squash Centre, Kallang ActiveSG Squash Centre, 8 Stadium Boulevard, Singapore 397804
12. Netball
Got your own team? Book any of the two netball courts at Sengkang Community Centre for a friendly match. If you're completely new to the sport, Netball Singapore's Net4All 12-session beginner course at Kallang Netball Centre is a great place to start.
Kallang Netball Centre, Kallang ActiveSG Netball Centre, 6 Stadium Boulevard, Singapore 397797
13. Golf
Think playing golf is all about ultra-exclusive memberships to country clubs? At Champions Public Golf course, enthusiasts of all skill sets can try their hand at club-swinging for an affordable fee. Located in Bukit Timah, the 2km-long course is open from 7am daily and doesn't require any booking. Prices range between $52 for nine holes on weekdays and $90 for 18 holes on weekends.
Champions Public Golf Course, 60 Fairways Drive, Singapore 286966
14. Dragonboat
If there's one sport that encapsulates toughness, perseverance and the sheer power of teamwork, it has to be dragonboat racing. Rent your boat from Passion Wave outlets across the island or learn the basics from teams like the British Dragons Singapore who welcome paddlers of all experiences.
Passion Wave, multiple locations including Marina Bay, East Coast, Pasir Ris and Sembawang
15. Paintball
Rustle up your posse and get your protective masks ready for a wicked paintball game. Whether you're building up team spirit or finding a way to unleash your inner Rambo, this makes for an unforgettable, adrenaline-pumping weekend activity.
Red Dynasty Paintball Park, 220 Turf Club Road, Singapore 288001 and Hyperforce Paintball Singapore, 600 West Coast Road, Singapore 127445
16. Basketball
While you can always head to your resident HDB court for exciting ballgames with the neighbours, nothing beats honing your skills in a properly equipped location. So book a game at Singapore Basketball Centre – the most popular of local basketball venues. Prices range from $60 (non-peak) to $90 (peak) an hour.
Singapore Basketball Centre, #01-04, Singapore Basketball Centre, 601 Aljunied Avenue 1, Singapore 389862
17. Ultimate Frisbee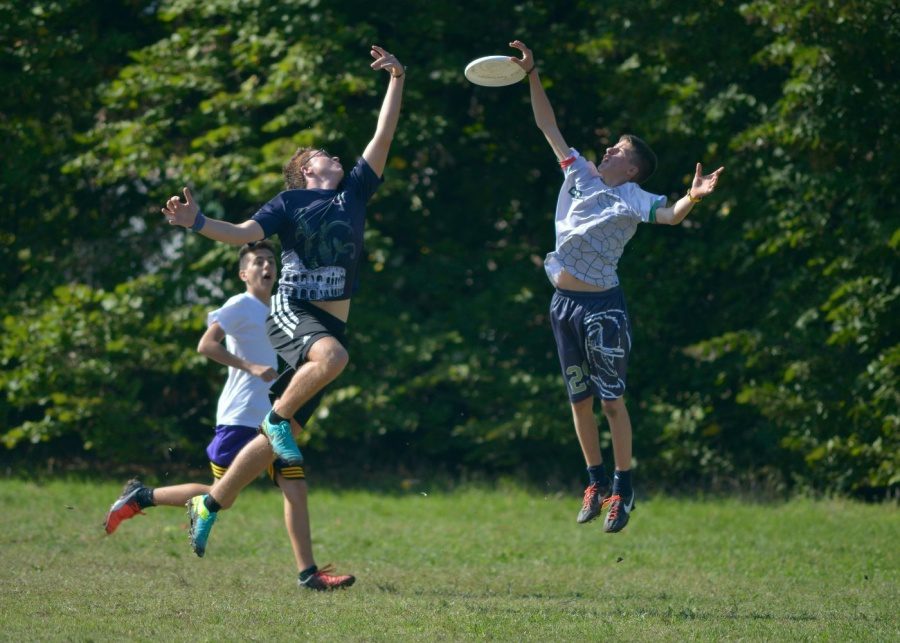 Don't confuse this with your weekly game of catch-and-throw with your furry friend. Ultimate Frisbee is an official sport – one manned by a large organisation. To join a game of serious Frisbee flinging, head to various locations that hold proper game events across the island.
Ultimate Players Association, multiple locations including Bishan Park, Holland Village and Outram Park
18. Hockey
While there aren't many places to play hockey in Singapore, the one-stop location you should hit up for everything related to this sport is Hockey Village. Here's where you can pick up quality hockey equipment before testing it out (upon booking) at one of its well-manicured astroturf pitches. ActiveSG also never fails on the facility front with four main pitches available for booking, including MOE Evans Hockey Pitch, Delta Hockey Pitch and Sengkang Hockey Pitch.
Hockey Village, 88 Boon Lay Place, Singapore 649883 and various other pitches
The next time you're feeling sporty, round up your friends for a fun game of sports in Singapore!