Celebrate Christmas with a gorgeous tree at home!
Before you start decking your halls, you need a beautiful Christmas tree. Check out our top picks to buy one in Singapore.
Nothing screams Merry Christmas like a majestic tree. An evergreen centrepiece is a key to fab festive decor, whether you choose to put presents under it, string it with lights, or drape it with ornaments. And heads up, Singapore newbies: if you want that fresh tree, you have to get it quick. We found the best spots to get your hands on gorgeous Christmas trees in Singapore.
Where to buy fake but festive Christmas trees in Singapore: 2023 guide
1. Masons Home Decor
On the hunt for hyper-realistic trees that are undetectable from the real deal? One-stop Christmas store, Masons Home Decor, is the place to visit. Said to offer the largest variety of trees and ornaments in town, you'll be dazzled by trees in all colours, shades and sizes, as well as baubles in whimsical shapes like reindeer, snow boots and gnomes. Be sure to explore the five new Christmas tree designs – each features a unique shade of green, alongside other variations such as the direction of the branches and size of the tips. What's more, these trees made with German FirTect technology are lauded for their durability, density and easy set-up that'll take you 10 minutes, tops. Make a trip to Masons Home Decor for your perfect home centrepiece this holiday season!
Masons Home Decor, #04-01, Asiawide Industrial Building, 5 Pereira Road, Singapore 368025; also available online
2. Tidings
If this is your first time getting a Christmas tree to celebrate the holidays, we highly recommend picking one up from Tidings. It's a complete one-stop shop for an artificial Christmas tree complete with a set of decorations. But if you want a live one, it even provides tree setup services and disposal for when you're ready to clear out your tree.
Tidings, available online
3. Vanda Win
If you're sceptical of fake Christmas trees, Vanda Win will convince you otherwise. This Xmas go-to stocks artificial trees of such stellar quality that no one would know the difference except you. Go for a beautiful, classic green tree from 5ft to a whopping 15ft and it'll stay just as grand even years down the track. A variety of pre-decorated trees are also in the mix.
Vanda Win, #03-25/26/27, Kinex, 11 Tanjong Katong Road, Singapore 437157
4. Henry Christmas Wholesaler
Henry Christmas Wholesaler deals with all things Christmas. Be it artificial trees, swoon-worthy ornaments or cool wreaths, you've got plenty to admire. Don't be fooled by the shop's unassuming exterior because when the festive season rolls around, it's a full-on Christmas playground. Pop by in person to check out the trees to give them a thorough inspection before giving one a forever home!
Henry Christmas Wholesaler, 734 Geylang Road, Singapore 389645
5. Lazada
With shopping made easy online, finding artificial Christmas trees can be done on your couch. Shop simple and premium luxury trees on Lazada, where you can customise the colours and sizes of your trees to your liking. Don't forget to add classy ornaments and other Christmas decor to your list while you're at it.
Lazada, available online
6. Christmas Tree Singapore
One of the best parts about the festive season is decorating a Christmas tree and basking in the holiday vibes. Start the jolly season by shopping for the tree of your dreams. These are designed to look incredibly true to life, with dense leaves and plenty of branches to hang baubles and ornaments. Get the bushy evergreen tree for a majestic statement that'll impress any house guest, or shop the shinny upatree that's a compact option for small spaces. Whatever you pick, there's islandwide delivery to transport it to your door.
Christmas Tree Singapore, available online and at #03-58, Midview City, 20 Sin Ming Lane, Singapore 573968
7. Pine Concept
It's not Xmas if you don't have a beautiful Christmas tree! For an artificial tree that lasts, Pine Concept has affordable, realistic options that are suitable for any abode. The brand's trees are so durable that each even comes with a guaranteed 10-year warranty so you can be assured of your purchase.
Looking for a premium option? The wonder fir Christmas tree is a popular pick decked out in super dense dark green fir that looks like the real deal. Have a narrow space? The pencil fir Christmas tree is Pine Concept's slimmest design, created to fit small corners to add a dose of festive cheer.
Pine Concept, available online and at #03-58, Midview City, 20 Sin Ming Lane, Singapore 573968
---
Where to buy real live Christmas trees in Singapore: 2023 guide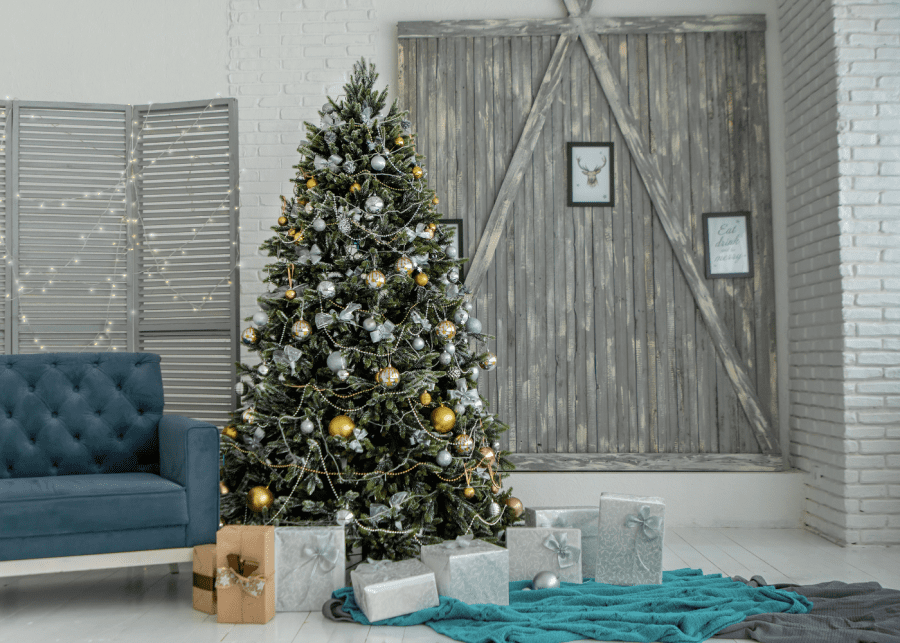 8. The Green Corner
The Green Corner makes the hunt for Christmas trees easy breezy. Order your tree of choice online – from 4ft to 12ft – and have it delivered to you. No time to decorate? These folks provide fuss-free and premium Christmas decoration services to get you into the merry spirit. Also, its Noble Firs are all fire retardant, so yay for safety!
The Green Corner, 53 Sungei Tengah Road, Singapore 698998 or order online
9. Island Group
Once a small retail store, Island Group has blossomed into a one-stop garden centre for all your green needs, including live and reusable Christmas trees. Noble Fir trees come in varying heights from five to eight feet. While you're at it, don't forget to pick up a few poinsettias, too.
Island Group, 3 Joan Road, Singapore 298897 or order online
10. Far East Flora
It's hard to miss Far East Flora when driving along Thomson Road. Known for its colossal selection of plants and flowers at its two massive nurseries, the famed florist is packed with fir trees, usually starting from the $200 mark. Get your orders in early and wait for your tree to be delivered to your door!
Far East Flora, multiple locations including Thomson and Clementi
11. Candy Floriculture
These Christmas trees are fresh-cut Noble and Nordmann firs ranging in different sizes from four to 11 feet. Rest assured that your Xmas tree will be nothing short of magnificent. They're personally hand-picked, pest-free and treated for better needle retention. Pro tip: the good guys at Candy Floriculture suggest you fill the tree stand with ice cubes once a day to keep it fresh through Christmas!
Candy Floriculture Pte Ltd, 567 Thomson Road, Singapore 298183 or order online
12. Bedok Garden & Landscaping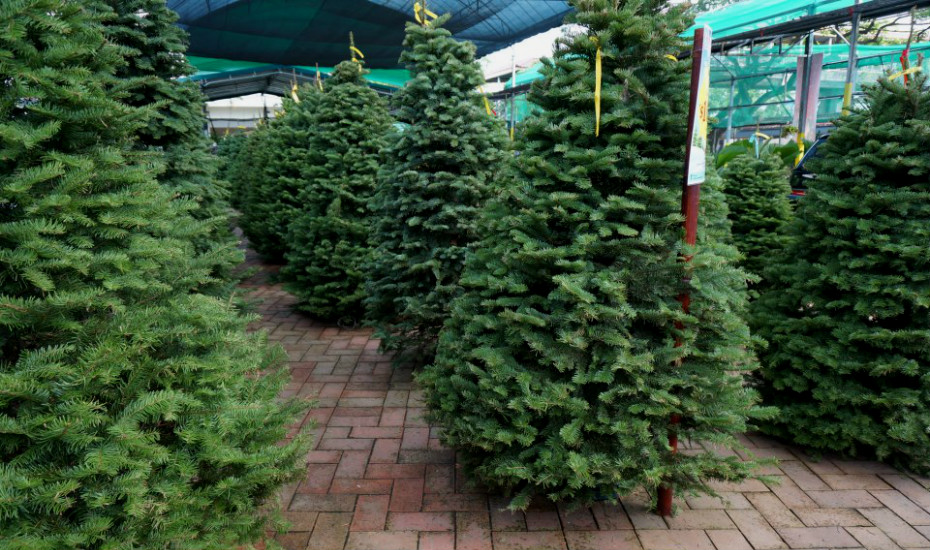 Expect quality trees at great prices from Bedok Garden & Landscaping – it is, after all, the East Coast branch of Far East Flora. The trees range from four to nine feet and tend to sell out quickly, so put in your orders before it's too late.
Bedok Garden & Landscaping, 4A Bedok South Road, Singapore 469279
13. Cold Storage
Unsurprisingly, our gold mine of groceries never fails to deliver the goods when it comes to festive occasions, especially with its gorgeous fresh-cut firs (at wallet-friendly prices, too). While you're picking up roasted turkeys and honeyed hams, grab a tree on the way! Pre-order closes on 26 November.
Cold Storage, order online
14. Sing See Soon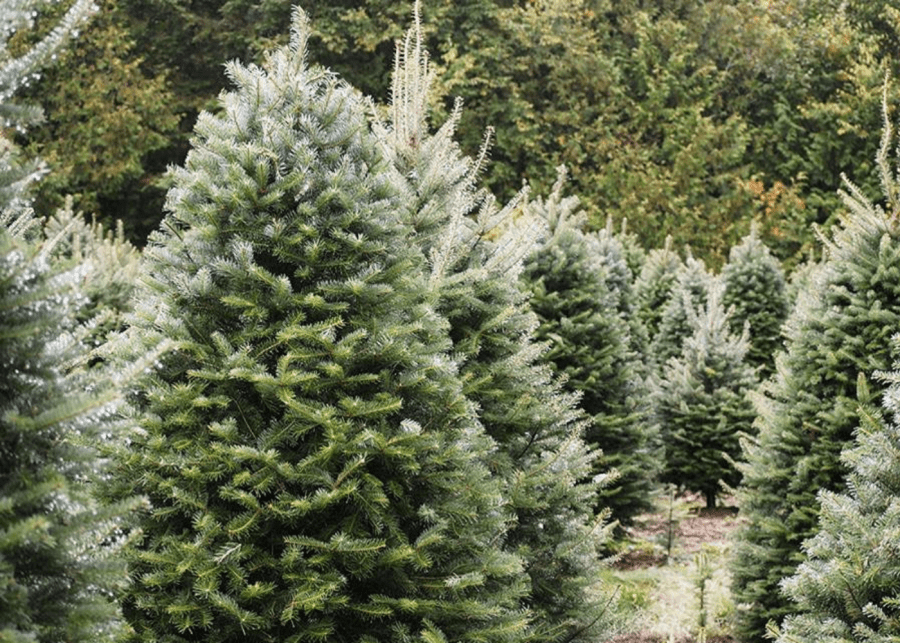 Want that fresh pine smell for extra Christmas charm? Grab your tree from Sing See Soon. We love that the trees come from a sustainable farm in Canada and are delivered right to your doorstep after being washed down to clear out any fallen pines. Fraser firs are perfect in every way, from the smell to the beautiful conical shape. Sing See Soon even provides Christmas tree disposals if you're not sure what to do when the festive season's over! Oh, and you can also pick up Christmas baubles and lights while you're here.
Sing See Soon, #01-02, 32 Punggol East, Singapore 828824
15. Corona Florist & Nursery
Tucked amongst the lush, tropical greenery of Clementi is Corona Florist & Nursery. Despite being a landscape specialist, this shop stocks a pretty impressive selection for the festive season. Christmas trees are usually available from this month, so be sure to keep a lookout and nab your tree.
Corona Florist & Nursery, 388F Clementi Road, Singapore 599473
Once you've settled your Xmas tree, it's time to start on festive decor!