Photography: Aqua Adventure
Pop by every week as we give you the buzz on what's new and cool in Singapore.
We get it. Life moves at such a fast and furious pace that sometimes it's impossible to stay updated on things to do in the city. That's where we come in: we're here to bring you the latest and greatest, covering everything new and cool from food and drinks to entertainment and viral trends – all in easy-to-read, bite-sized doses, of course! So go ahead and bookmark this page for your weekly hit of what's happening in Singapore.
The buzz on what's happening in Singapore this week
1. Have a splashin' good time at Aqua Adventure
Say adios to the blazing heat at this indoor water playground. The new Aqua Adventure at HomeTeamNS Bedok Reservoir is the perfect activity for all ages with three storeys of wet and dry activities. Kickstart the fun at the longest indoor waterslide in the city, channel your Ninja Warrior moment at the net obstacle arena, and challenge your upper-body strength at the Aquatic Challenge Rope Course and climbing walls. If all this sounds too tedious for you, simply soak your troubles away at the Laze Pool.
2. 4 Singapore names crack The World's 50 Best Restaurants extended list
The selection of 51 to 100 best culinary elites was announced this week and four restaurants in Singapore made it to the cut. BBQ institution Burnt Ends ranks at #65, while three Michelin-starred Zen makes an appearance at #69. Not far behind at #85 is the French-Japanese restaurant, Meta. And finally, chef LG Han's elevated local fare at Labyrinth debuts at #97. Let's give it up for these restaurants! The top 50 entrees will be announced from 18 to 21 June, so stay tuned! In the meantime, visit the latest restaurant openings of the month.
3. Cheers, gin lovers!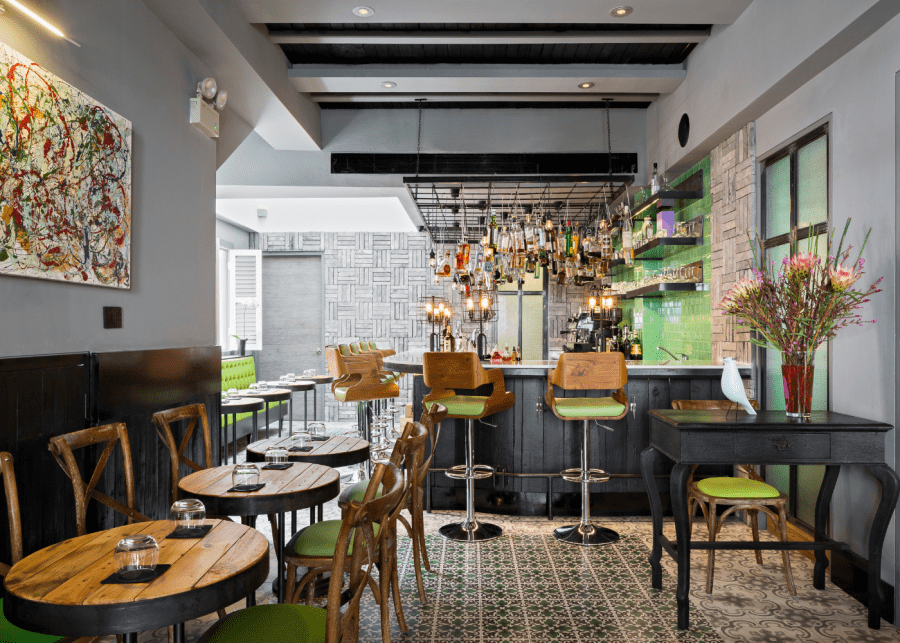 Gin enthusiasts, it's your day. World Gin Day falls on 10 June and Tippling Club is throwing a grand celebration. Head bartender Arathorn Grey will shake up five curated gin-based cocktails made with Prohibition Liquor Co from 12pm till late. Try variations of the juniper juice including Lord Ryan's Prohibition Gin, Prohibition Juniperus, and Prohibition Blood Orange at $25 per cocktail. Pumped for more? Organise a bar hop with our list of gin bars in Singapore.
4. Visit Turf Club before it closes
What else is happening in Singapore, you ask? After 180 years, Singapore Turf Club will bid farewell to its 120-hectare space in Kranji. The plot of land will be used for future housing development. Some have expressed disappointment, raising the concern of losing our heritage in a bid to move towards a modern city. Though it's inevitable (for now at least), horse-racing enthusiasts and spectators can still visit the club till its closure in March 2027.
5. Nab coveted tickets to Japan
Japan National Tourism Organisation is offering free vacays for Singaporeans to Japan's Hokkaido, Hiroshima and San'in areas as part of its latest travel series. You'll even have a say in creating your itinerary and a production team will accompany you to film during the vacation – of course, it's all expenses paid! Express your interest by submitting an introductory video and filling up the online application form. Shortlisted travel junkies will be interviewed for the final selection of successful candidates. The application period ends on 18 June, so get started now.
---
What you missed last week…
6. Flash Coffee serves oat milk… at no extra cost
In an effort to bring more sustainable options to customers, coffee chain Flash Coffee will now serve oat milk by default at no additional charge. You read that right, there's no need to top up for delicious oat milk. The brand is collaborating with Oatside for this new venture. Flash Coffee has also introduced a limited time menu featuring oat-milk drinks until 22 June. And don't forget to bring your own cups for a $0.50 discount on all orders.
7. Ballots for NDP tickets are now open
National Day may be on 9 August but applications for the parade are now open till 12 June! All Singapore citizens and permanent residents can apply for two, four or six tickets to NDP previews on 22 and 29 July or the main parade on 9 August. Simply apply on the NDP website or scan the QR code for one ballon chance per applicant. Held at the Padang, this year's NDP celebrations will be on a full scale just like the grand affair we experienced during pre-Covid days. In the meantime, get into the groove with your fave National Day songs.
8. Singapore Zoo celebrates its Golden Jubilee
Can you believe it's been 50 years since the opening of the Singapore Zoo? We're sure everyone has fun memories from visiting the Fragile Forest to looking out for Ah Meng (RIP) in the world's first free-ranging orangutan exhibit. To celebrate its Golden Zoobilee, it's holding a fun line-up of celebrants from now till 27 August. First up, visit the Art-Zoo trail with eight animal sculptures and interactive elements. The 21 metre inflatable playground will also have animal interaction sessions and craft workshops.
9. Channel your Top Gun moment at Wings Academy
Ever wanted to fly a fighter jet or helicopter? Your dreams can now come true thanks to Wings Academy's new flight simulator centre. Try six simulators including two F/A-18C Hornets and one F-16C Fighting Falcon fighter jet simulator, a Boeing 737-800 simulator, a Cessna 172 simulator, and a Robinson R22 helicopter simulator (first in Southeast Asia). The MR (mixed-reality) technology combines virtual and real-world elements for a completely immersive experience. Take your interest to the next step with pilot preparatory courses held by certified flight instructors.
10. Stock up on Thai groceries at this iconic supermarket
We're still not over the closure of Golden Mile Complex. Luckily, some businesses have managed to relocate, including the popular Thai Supermarket. Now located at Aperia Mall in Kallang, the 6,000 sq ft supermarket also has a 64-seat dining area. Brands including Folks Collective, Yung Lung and Talad Thai Banana will serve Thai classics like boat noodles, pad Thai, banana fritters, and Yaowarat buns. Look out for the opening on the first week of June and keep tabs on its socials for updates.
And… that's a wrap on what's happening in Singapore this week (and beyond).