Photography: Urban Redevelopment Authority
Pop by every week as we give you the buzz on what's new and cool in Singapore.
We get it. Life moves so fast and furiously that sometimes it's impossible to stay updated on things to do in the city. That's where we come in: we're here to bring you the latest and greatest, covering everything new and cool from food and drinks to entertainment and viral trends – all in easy-to-read, bite-sized doses, of course! So go ahead and bookmark this page for your weekly hit of what's happening in Singapore.
The buzz on what's happening in Singapore this week
1. Artbox 2024 tickets are ready to get snapped up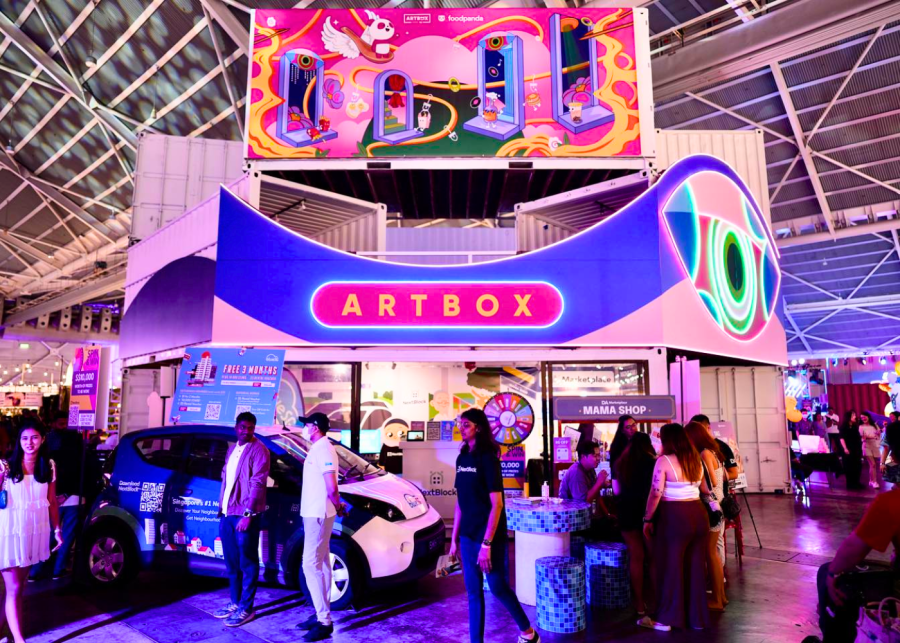 If you haven't already heard, Artbox has just announced its confirmed dates for 2024, and we couldn't be more excited. This pasar malam on steroids is ready to bring you the best of Bangkok throughout two weekends. Think food, drinks, games, and tons of stalls selling the most adorable knick knacks and clothes. Early bird tickets are now available via the Artbox website, priced at $6 for entry on Fridays and $7 for Saturdays and Sundays. Coming in a group? Get bulk discounts when you come as a group of four for selected dates.
2. Inflation, who?
ICYMI: we'll be getting yet another GST hike come 2024 (which isn't very live, laugh, love of you, Singapore). However, to ease some of our financial woes, Fairprice has done us a solid and will be absorbing the GST hike on 500 essential items for the first six months of 2024. The discount is extended till the end of the year for underprivileged families and the Pioneer and Merdeka generation. We recommend stocking up on all your non-perishable essentials, but let's not create another toilet paper shortage.
3. New Year's Eve party details are out!
The early bird catches the worm, especially when it comes to major holiday parties. If you were late to book your New Year's Eve dinners last year, don't make the same mistake this time! New Year's Eve parties are already popping up, and we've only just started December! Reserve your spots at the hottest NYE party locations that give you the best views of the city when the fireworks start. Pick from places like Marina Bay, Kinki, Tipsy Unicorn, and more. We'll be adding more locations as more party details get released, so bookmark our article to stay updated.
4. Bombay Sapphire Premier Cru arrives on 1 December!
We're welcoming Premier Cru into our spirit world: a bold and refreshing gin that pairs zingy citrus notes with the taste of juniper. Using Murcian lemons, mandarins, and Navel oranges at peak ripeness, only the best and most aromatic oils are captured for this creation. This small batch-gin celebrates the vibrance of the citrus. Conducted by master distiller Dr. Anne Brock, the spirit is 100% vapour-infused which spotlights the bright and natural flavours of the botanicals. If you're still looking for a present for that gin lover in your life, this is the perfect one because it's now available and for sale via Bombay Sapphire's Lazada page.
5. Go on a festive shopping spree
Expect a festive fashion feast at The Centrepoint on 2 December as Swapaholic is hosting its Jingle Chic Bash. Browse over 2000 curated pieces that are exclusive finds from Swapaholic's premium online collection. There's a pre-loved section where you can sift through clothes from influencers like Hanli Hoefer, Paul Foster, Monica Millington, Kimberly Ann, Lydia Elder, and more. You can even show some love to local brands like One Puram, EcoFrenli, and Olive Ankara. And a heads up for our honey readers: use our code HONEY5 for a discount on $10 access tickets.
6. Who we won't get a glimpse of
If you haven't already heard, we're sadly going to have one less familiar face at this year's Zoukout. Due to health complications, singer-songwriter Joji has decided to pull out of Zoukout. The announcement comes at an unfortunate time because the event is only days away, and it's no surprise that diehard Joji fans are selling their 2 December tickets as quickly as they can.
---
What's happening in Singapore: What you missed last week…
7. Marina Bay Sands launches Taylor Swift packages
If you didn't manage to get tickets to T-Swizzle's concert, we know something that'll set things right with you. The catch? You need at least $10,000 to spare. Oof. Marina Bay Sands has released three exclusive packages, which include VIP concert tickets, stays at the hotel, and credits to spend within The Shoppes. The period of stay is between 1 and 11 March 2024; prices are subject to a service charge and GST. Anyone feeling generous?
8. The collaboration we never knew we needed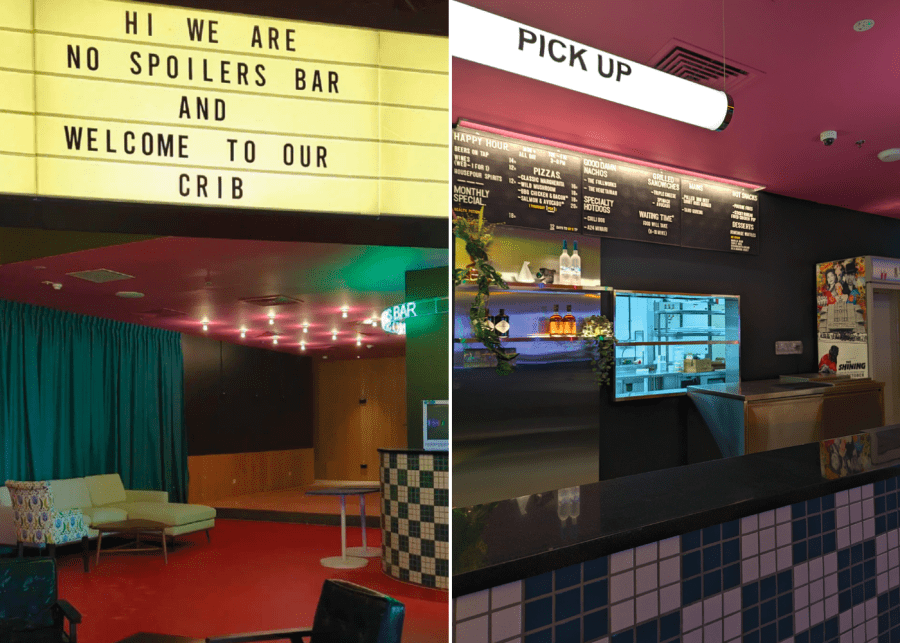 Even though Cathay Cineleisure looks like it's on life support right now, there's still something to look forward to. Golden Village x The Projector at Cineleisure will be soft launching next Tuesday, 28 November. Film buffs can look forward to six cinema halls that'll screen both cinematic blockbusters and independent movies, event spaces, and a dine-in restaurant, on top of the existing No Spoilers Bar.
9. Another feather to the East Coast cap
Here's another new thing that's launching next Tuesday. The Feather Blade is opening a second outlet at East Coast Road, and to celebrate its launch, the restaurant is giving out free steaks from 6pm onwards to every customer. If you miss the promotion, fret not. From 28 November to 31 December, enjoy 15% off lunch when you order from the a la carte menu. On top of that, oysters will be going for $2.50 per piece (maximum six pieces, with every drink ordered) before 7pm.
10. 12 restaurants rank in another world's best list for 2024
It's always heartening to see our fine dining establishments making it to the world's best lists. This time around, La Liste, a French ranking guide for restaurants, has released its list for 2024. Spoiler alert: 12 of our finest food spots have made the cut! Congratulations to Odette, Les Amis, Zen, Saint Pierre, Waku Ghin, Jaan by Kirk Westaway, Cut by Wolfgang Puck, Iggy's, Burnt Ends, Crystal Jade Golden Palace, Shisen Hanten, and Shoukouwa.
11. Another one two bite the dust
Another day, another cafe saying goodbye. Lucid, which opened in the Jalan Besar 'hood just before the pandemic, will be closing its doors after this weekend. But that's not the only food place that's shuttering. The Fabulous Baker Boy at Aliwal Arts Centre will be hanging up its hat and calling it a day next month. Have your cake and eat it before this stalwart closes!
12. Free bicycle rides for those with layovers at Changi Airport
This is strictly for the tourists. If you're transiting through Changi Airport for at least 5.5 hours, why not hop on a bicycle and explore our great city? Psst: it's free and available for two hours! Ride down the Changi Airport Connector, feel the wind in your hair as you pass the beaches, and check out downtown Marina Bay.
And… that's a wrap on what's happening in Singapore this week (and beyond).