Start downloading and you'll be one step closer to getting down the aisle in one piece.
Let's face it: planning a wedding is easily the most stressful time for every bride-to-be (and her poor partner). With a million details to worry about (the dress! flowers! bridesmaids!), help in any form can be a godsend – like these five handy wedding apps that can help you plan your wedding like a pro.
That's right: Pinterest should be the very first app every bride-to-be should download prior to her big day. After all, what would wedding planning be without the world's handiest online pin board? From décor ideas to the dreamiest bridal dresses, you can trust this virtual treasure trove to provide all the inspiration you'll need to conjure up your dream day.
Available free on iOS and Google Play.
Now that he has popped the big question, it's Appy Couple to the rescue! Consider this app your all-in-one coordinator for all things wedding-related: create your very wedding website (with over 500 original designs to choose from) to share your love story with family and friends and enjoy a slew of cool features such as guest list management, instant messaging and RSVP, photo sharing, guest concierge, and a countdown timer to the big day.
Available for US$39 on iOS and Google Play.
With millions of stunning wedding imagery at your fingertips, Bridestory is a must-have for brides-to-be in the throes of planning their dream wedding. Besides letting you create your own Pinterest-like 'inspiration mood board', the app also connects you to over 15,000 wedding vendors worldwide: read customer reviews, view their portfolio, and message them instantly for wedding planning made easy.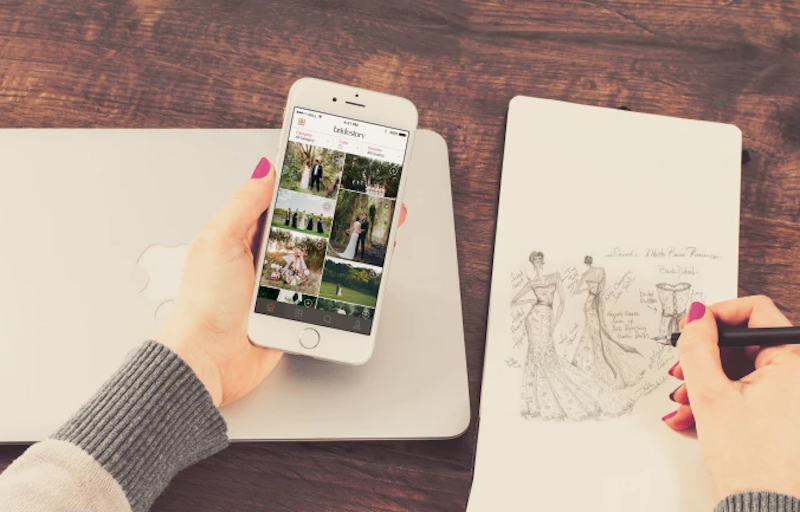 Available free on iOS and Google Play.
Planning a wedding is no walk in the park especially when your to-do list is as long (or longer) than your arm. Wedding Happy is committed to getting you down the aisle – minus the stress and anxiety. It offers a practical checklist to keep you on track, countdown option, and a collaboration tool to include your partner. Bonus points for its clean and user-friendly interface.
Available free on iOS and Google Play.
Wedding Countdown
There's nothing more exciting than counting down to your big day and this app lets you do just that – but with nifty customisable features such as photos, songs, filters, fonts, and background colours.
Available free on iOS and Google Play.