We've trawled Singapore's online wedding favour stores and found some cool ideas that come in handy for all kinds of occasions, from cooking to travelling. Read on for our picks….
Hoping to find a cute, thoughtful souvenir that your guests are likely to use after they attend your I Do's?
Carry on
Totebags are a godsend for folks who love carrying anything remotely useful around with them, plus they're eco-friendly when used for groceries. These customisable fabric totes are easy on the eye and can be slung along for many occasions, from schlepping to art galleries to meandering through markets.
Available from Favor Table.
Brewing happiness
Nothing like a piping hot, fragrant cup of tea to sooth the soul! Favor Atelier has a range of unique, premium teas – from lavender to rosemary – that come in a selection of tiny boxes and jars. If you prefer giving away something to nibble on, they also have mints and chocolates.
Available from Favor Atelier.
Kitchen toys
Whether your guests are whizzes at whipping up delicious dishes, or the sort who need a nudge to fire up the stove, fun-looking cooking utensils like this heart whisk can liven up their missions in the kitchen.
Available from Berkat Inc.
Let it grow
Spread some beauty in your guests' lives by giving them some plant-able paper favours. These garden goodies come in various colours to match your wedding's palette, and are embedded with  wildflower seeds that bloom with soil, water and a little love.
Available from The Ola Store by Ola Designs.
Fan out
Having a lovely al fresco ceremony? Keep your guests comfortable in the balmy tropical heat by arming them with these ornamental sandalwood fans. We love the intricate, elegant carvings on each panel – a pretty touch that ensures they'll will be whipped out and used long after you say 'I do'.
Available from SG Wedding Favors.
Playing it right
A deck of cards has heaps of fun uses – from rowdy drinking games to clever magic tricks. Plus, it'll come in handy to keep the kiddos from getting bored and restless throughout the reception.
Available at Alegent Premiums.
All aboard!
Holding a nautical-themed ceremony, or want a wedding favour that symbolises your love of globe-trotting? These adorable anchor-shaped luggage tags are a meaningful gift that's easy to spot on a baggage belt.
Available from Bachelorette Singapore.
Fashionable feet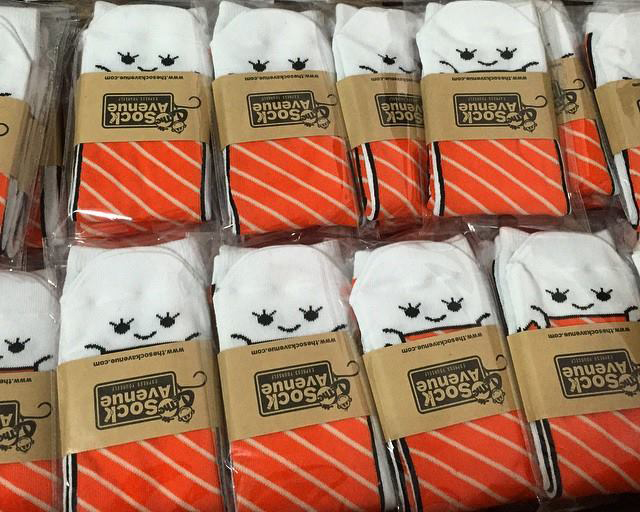 Everyone needs socks – they keep our toes warm and dry, and cushion our feet from the perils of stiff shoes. Besides, there's something oddly gratifying about wearing a colourful pair, especially when they peek out of an otherwise austere outfit. The Sock Avenue team peddles lots of quirky designs, and can even help you customise socks as wedding favours. Throw in your favourite colours, or a funky theme, and they'll be made to fit all feet.
Available at The Sock Avenue.