Photography: Vlada Karpovich via Pexels
Before you jet off from Singapore, read these VTL experiences that'll help you prepare for the best and worst of Covid-19 travel.
Let's face it, the days when we could just hop on a plane without a second thought are over. Most of us haven't travelled since Covid-19 turned the world upside down two whole years ago! And even with the amazing news that more Vaccinated Travel Lane (VTL) arrangements are opening up in Singapore, we're still uncertain about what travel looks like in the present, and what we should know before we book that ticket.
To get a better understanding, we spoke to Singaporeans who have recently travelled under the VTL arrangements to give you an idea of what to expect (as well as some handy advice to ensure a smooth journey).
Travelling under Singapore's VTL: Experiences and tips to know
Australia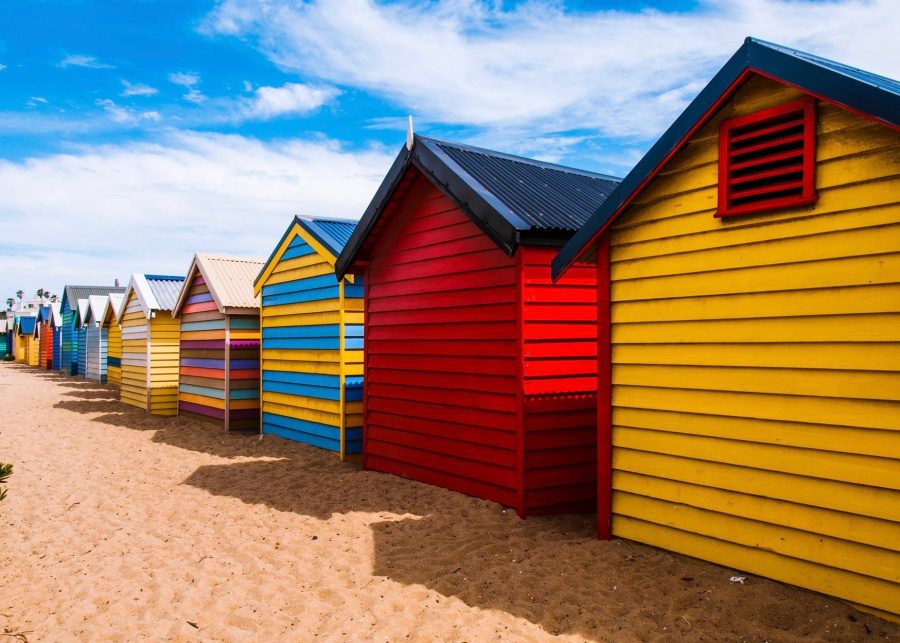 "I took a trip to Sydney and Melbourne last December to visit my boyfriend (who works there), and some close friends! It's definitely more of a stressful experience than when I travelled pre-Covid-19, and I didn't feel like I was on holiday until I landed in Australia. I had to do lots of prep to ensure I brought the right documents, and include the testing cycles in my travel itinerary so I wouldn't forget to do it. I did have fun after everything was sorted, but it's a lot to consider. Just remember to keep a checklist, and try to do the Covid-19 PCR tests at airports or travel facilities – you'll get the results back faster." – Shruti, 27
France
"I went to France for two and a half weeks. It was rewarding and I would do it again (especially because the people we met were so friendly towards Asians), but we did have some experiences that were anxiety-inducing. For example, we had to constantly stay updated on the changing travel regulations in Singapore and France. While we knew what the additional costs would be for the PCR and ART tests, VTL flights and additional swab tests, we were still surprised at how much it added up to. A tip from me would be to subscribe to VTL Telegram channels and groups for the country you're travelling to. There was one for France, and it was super helpful in crowd-sourcing information from fellow Singaporeans. Also, don't forget to factor in additional budget for emergencies because travel regulations and requirements can change quickly with Covid-19." – Lisa, 27
Switzerland
"Last year, my friends and I went to Switzerland for 10 days. At first, we decided on Switzerland because we wouldn't have to take a PCR test prior to our flight. But this changed just a week before we took off, and we ended up needing to take a test anyway. When we arrived, we had to get tested at a test centre some time between day four and day seven – but again the regulations changed, and we only had to take a test before our flight back to Singapore. There's also documentation you have to prepare like PCR test results, the booking of tests there, and preparing a digital Covid-19 certificate so you can dine in at restaurants. I'd recommend keeping a spare ART test kit with you for emergencies, and to also join the VTL group chats and channels on Telegram for access to useful information. While it was stressful, we did enjoy how lovely it was to breathe in Switzerland's fresh air without a mask!" – Megan, 31
United States
"I had to go to the US for a week on a business trip. On the day of my flight, I went to the airport three hours early. Thankfully I did, as my pre-departure PCR test was rejected due to a change in rules by the US at the last minute. I was lucky that supervised ART tests were allowed, so I got that done quickly at the airport clinic. I experienced another setback on my way back to Singapore, when I had to take a domestic flight from Boston to New York. They were not familiar with Singapore's VTL arrangements, and didn't know that re-entry approval into Singapore wasn't required for Singaporeans. As there are a lot of additional checks when travelling, my tip would be to print all documentation, notarise and print your vaccination status (which you can do easily via Health Buddy or Singpass), and register for a Safe Travel Concierge account – it contains a checklist on entry requirements into Singapore that's very useful." – Jeslyn, 49
"In December last year, I went to California and Nevada for two weeks. If you're planning to take a trip to the US, you need to be prepared to spend ages at airport counters verifying your information. There's lots of paperwork to get sorted before departure, including last minute changes to testing requirements, and booking of test centres (this needs to be planned carefully because the clinics can be swamped). We also realised that because of Covid-19, several tourist destinations had closed down, or only had a handful of shops left. To avoid making a wasted trip, we checked in with locals to see if they knew the state of things before we headed down. Travelling in the middle of a pandemic is not for the faint hearted. Make sure you have savings beyond what you'll be immediately spending, get your work and school arrangements sorted in case you have to extend your stay, and most importantly get travel insurance! Especially the one with maximum daily Covid-19 allowance. Don't try to save money on that!" – Bryan, 25
Ready to jet off? We hope these VTL experiences give you some insight on what to expect when travelling out of Singapore in the new normal!