Photography: YEP
If you miss flying out for volunteering projects, we've found the perfect way you can give back to international communities without having to travel!
While we're largely unable to travel abroad, there are still ways you can give back to international communities virtually. How, you ask? Youth Corps Singapore's Youth Expedition Project (YEP) is a service-learning programme for youths. Pivoting from this, the YEP-GO initiative is for those who are keen to make a difference at home and overseas, with the YEP-GO Grant for project groups to be funded up to 80% of the total project costs (capped at $3,000 per team). Anyone can start a project team, as long as you're aged between 15-35 years old, with at least 80% of the team being Singaporeans or PRs. Read on for a peek into past virtual volunteering projects that have impacted the lives of many!
YEP-GO Kampong Cham
With YEP-GO Kampong Cham, a team of volunteers came together to create a six-week English lesson programme for students in Cambodia. The challenge was twofold as most participating members had never visited the country or experienced teaching online. Despite that, they were dedicated to creating lessons around grammar, vocabulary and beyond, and the project was a success. Throughout the six weeks, volunteers formed relationships with their students, which made them more comfortable communicating over video calls. With these projects, it's not just about the heart of volunteering, but also about teamwork and shaping new friendships with fellow volunteers and beneficiaries!
Project iSTEPUp
With the challenge of preparing a 20-hour English education project, the team behind Project iSTEPUp spent over a month in planning. The sessions covered topics such as the environment, space science, earth science, traditional and contemporary arts, societal issues in Vietnam and Singapore and beyond – no easy feat to prepare! This project is an example of how volunteers get to learn about different cultures through their activities, broadening their own horizons while imparting their knowledge to others.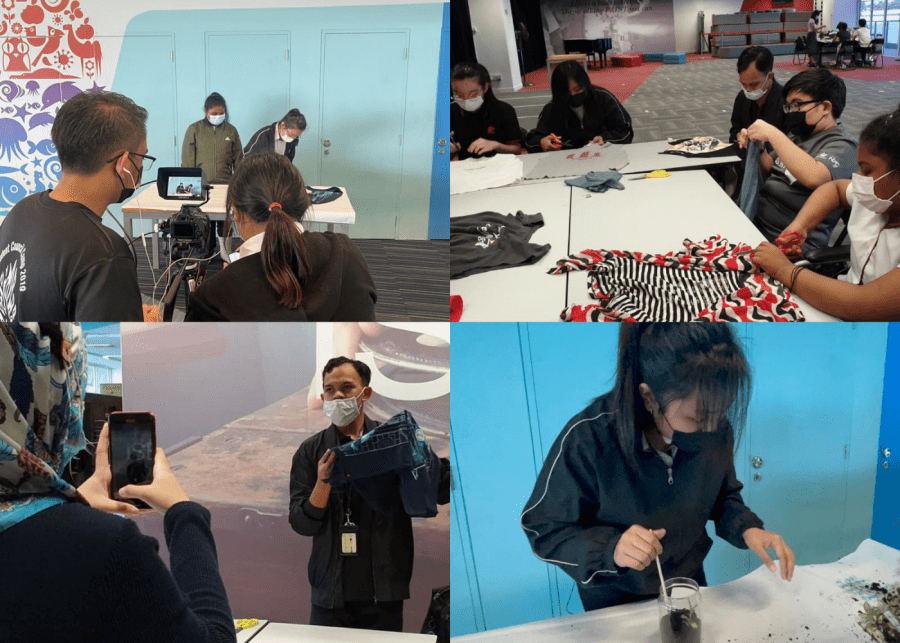 A team of environmentally-conscious youths started this ambitious project to spread awareness of environmental issues in Asia, exchanging insights with their peers from across the border in Malaysia. This project saw volunteers virtually discussing how the themes of food, household items, consumerism and transport affect our environment. Video sharing allowed them to conduct upcycling workshops teaching others how to make T-shirts out of tote bags and more. Volunteers walked away from this virtual project with newfound friendships and ideas from team sharing sessions.
What we love most about these virtual volunteering projects? It's not just about giving back – it's also about learning new things, gaining insights into different cultures, forming new friendships and cultivating a sense of purpose. Want to start your own overseas project or join one? Visit Youth Corps to learn more!
This post is in partnership with Youth Corps Singapore, part of the National Youth Council.