Lingerie from Avec Amour
Need romantic gift ideas this season of love? These goodies will pamper your partner whether he or she is into hotels, dinners, electronics, homeware, music, crafts and pets
Sometimes, just saying "I love you" doesn't cut it for Valentine's Day. If you wish to go beyond words – or you have an expectant guilt-tripping partner who's hoping to bag a gift – here's a thorough Valentine's Day gift guide for all sorts of romantic types. Perfect for staycationers, homebodies, tech geeks, musos and more, this round-up will have all your gift matters signed, sealed and delivered. 
For the fashionistas
Avec Amour lingerie
The gift of lingerie is always a win-win – pick the right ones and you're guaranteed to make both your hearts race. Avec Amour always does the trick; its huge range of designer brands caters to sexy, yet sophisticated women. Our top pick is the Amalea collection by Agent Provocateur – think romantic, scalloped edges and eyelash trimming, matching lacey thong and scintillating garter stockings. Alternatively, turn up the heat with Mimi Holiday's scarlet Amaryllis Fully Padded Super Plunge Bra and Hipster Peep Popper (it opens via a naughty gold hook).
Available online. 
Christian Louboutin So Kate Stiletto Heels
Forget traditional flowers and chocolates this Valentine's Day. For fashion-loving females, these red-bottom heels are the epitome of shoe fantasies – they're classic, versatile and can easily take you from the boardroom to the bar.
Available here. 
Gucci GG Marmont matelassé shoulder bag
Where jewellery was once the token of one's affection, a luxe, everyday bag has become its replacement. We've got major heart eyes for the small GG Marmont shoulder bag – its gorgeous nude leather and signature makes it the perfect crossbody bag for every occasion.
Gucci outlets are located at Paragon, Takashimaya, and Marina Bay Sands. 
CARAT Jewellery 
Nothing beats jewellery for a romantic Valentine's Day gift. Say it with diamonds from CARAT Jewellery. The London-based label offers a huge range of contemporary, handmade jewellery created from the finest gemstones. We especially love the Serpentine collection – inspired by London Hyde Park's Serpentine Lake, the pieces gently wrap around the wearer. For an everyday accessory, the Miria Choker is a versatile complement to any ensemble, while the Soma Drops earrings and Nuwa ring will set luxe lovers' hearts aflutter.
Available online.
Lingerie from Eres
The luxury French lingerie brand stocks impeccably-designed and timeless classics that use beautiful fabrics to enhance natural curves. Its chic lingerie range is a masterclass in understated elegance, and a perfect gift for spicing things up.
Eres, Four Seasons Hotel #01-12, 190 Orchard Boulevard, Singapore 248646, p. 6684 4080. Open Mon-Sat 1030am-730pm, Sun 11am-6pm
For those looking to relax
Banyan Tree Essentials 
There's nothing quite like a long, relaxing shower or soak in the tub after an arduous day at work. Times like these call for plush toiletries, and we've got just the ones in mind from Banyan Tree Essentials. Can't find the time to check in for a mind-melting sesh at Banyan Tree Spa? Replicate the experience at home with a home-spa gift set – the Lovers Collection is perfect for couples. Set the mood with essential oils, and pamper each other with a relaxing rubdown, courtesy of the gift set's massage oils. Products from Banyan Tree Essentials are 95% natural, free of parabens and sulfates and are animal cruelty free. Oh and did we mention the 20% discount for readers of Honeycombers? Simply use the code "HONEYVDAY".
Available from Banyan Tree Essentials online. 
A rejuvenating sesh at Auriga Spa 
You're in for a blissful day at Capella's award-winning Auriga Spa. Up the romance factor with a special Valentine's Day treatment available all month. The Senja Sunyi Ritual For Two includes a 90-minute massage with warm stones, a 60-minute rose ritual, a 30-minute candlelit bath and afternoon tea at Chef's Table to cap off your romantic liaison. Now who can say no to that?
Auriga Spa, Capella Singapore, 1 The Knolls, Sentosa Island, Singapore 098297, p. 6591 5023. Open 10am-10pm daily.
Derek Rose Cotton-Terry Robe
Gents, add a luxurious touch to your grooming routine with this plush cotton-terry robe by Derek Rose. Made to completely absorb moisture, the robe's also perfect for weekend lounging in buttery soft, leather slippers.
Available online. 
A massage for the dudes at Urban Homme
Spoil your stud with a wide range of options at Urban Homme, brought to you by homegrown and leading beauty and wellness spa brand for women, Mary Chia. Treat him right with a plethora of top-notch specialised services including signature therapies like the Abdominal Sculpting and Beer Belly Trimming, spa indulgences and many more.
Urban Homme, five locations islandwide.
For staycationers  
A staycay at The Quincy Hotel
A perfect romantic getaway spot for lovebirds, The Quincy boasts rooms that bear all the hallmarks of trendy designer hotels – yup, we're talking feather beddings, large bay windows and lush city views. Book the Quincy Qool Weekend Staycation for your date; this includes one night stay in the Studio Room and even a Couple Art Jamming sesh for a date to remember.
The Quincy Hotel, 22 Mount Elizabeth, Singapore 228517. Price starts from SGD 200++ per night. 
A staycay at The Scarlet Singapore 
Let's not beat 'round the bush: The Scarlet Singapore is known as the destination for romantic romps. Bold, brash, and unapologetically boudoir-esque, the hotel's rooms are decked in sensual crimson hues, plush textures of velvet and suede, and brassy decor (we're talking leopard print, patent leather and python). Did we mention there's even a private jacuzzi tub for canoodling?
The Scarlet Singapore, 33 Erskine Road, 069333, p. 6511 3333. 
A staycay at Sofitel Singapore Sentosa Resort & Spa
Whether you're on a quick mini-moon or celebrating a relationship milestone, Sofitel Singapore Sentosa Resort & Spa is a dream destination for those commemmorating Valentine's Day. Suites here combine French sophistication and local design, and isolated villas boasting private swimming pools – a real treat for your loved one.
Sofitel Singapore Sentosa Resort & Spa, 2 Bukit Manis Road Sentosa, Singapore 099891. 
For the foodies
The ultimate VVIP experience at 50 Raffles Place
Prepared to pull out all the stops and spoil your sweetheart this Valentine's Day? Then we sure hope you have $3,388 to spare! This elevated dining experience at 50 Raffles Place features a three-course meal at Sear Steakhouse with top-tier nosh like wagyu beef, oysters, caviar and uni, and ends off with a VIP party at Empire. Wanna make your date feel on top of the world?
50 Raffles Place, Singapore 048623. 11-14 Feb.
A meat-lovers' feast at The Black Swan
The Art Deco-style resto, decked in black and gold ornamentation, is an ideal spot for a luxe Valentine's day dinner for two. And if your date is carnivorously inclined, treat him or her to the "Meat Lovers" Lovers Special for two. For $78++ per person, you'll enjoy a pair of specialty cocktails, half a dozen seasonal oysters, and a Rangers Valley Black Onyx Angus T-bone steak (20 oz) as well as two specialty sides.
The Black Swan, 19 Cecil Street, Singapore 049704. p. 8181 3305.
A night to remember atop Faber Peak
Making this far with the love of your life might seem like scaling a mountain, so mark the occasion with a gift atop one of Singapore's most scenic heights. Either treat your date to a romantic, fusion four-course meal at Faber Peak Singapore's Spuds & Aprons ($248++ per couple). Or dine while surrounded by the stars at Dining on Cloud 9 – an exquisite fine dining experience in your own private cable car cabin ($328++ per couple).
Faber Peak Singapore, 109 Mount Faber Road, Singapore 099203, p. 6377 9688.
For homebodies
Smeg kitchenware
Talk about the perfect gift for any sleek, stylish home! Glossy and charming in appearance, the products off this Italian domestic appliance brand are sure-fire convo starters. Snap up a Smeg toaster ($198), blender ($328) or cake mixer ($698) for your date who's practically always in the kitchen.
Smeg is available from Tangs Singapore, 310 Orchard Road, Singapore 238864. 
Marble Kitchen Board from Make-Room
Made from solid, polished marble, these Marble Kitchen Boards from Make-Room are a sleek yet durable addition to your loved one's kitchen. With a polished wooden handle, this beautiful kitchen board fuses beauty and functionality to create an aesthetically pleasing kitchen appliance – imagine all the photogenic flatlays you'll make!
Available from Make-Room. 
Pop and Scott Metallics Range
Coming in three sizes, these hand painted pots are available in four different metallic colours. Designed and crafted in Melbourne by Pop and Scott, these serve as an understated yet chic addition to any hip, indoor living space.
Available from Affordable Style Files. 
European Bedding mattresses
We don't need to tell you why having a good bed is important in the romance department, so make sure you get nothing but the best. European Bedding mattresses are made of latex that are supportive and cooling, naturally anti-bacterial and dustmite-resistant while retaining fluffiness, and features adjustable settings to suit all sensitive spines.
European Bedding, 32 Eng Hoon Street, Singapore 169780.
A couch from Danish Design
Want that minimalist Scandinavian aesthetic for your living room? Danish Design offers a selection of stylish designer sofas that run the gamut: from fabric and leather, to L-shaped and modular sofas, and even two-seaters, daybeds and love seats for lovey-dovey time.
Danish Design, #06-03 Century Warehouse, 100E Pasir Panjang Road, Singapore 118521, p. 6270 8483, [email protected] Open daily 11am-6pm. 
For musos
Bang & Olufsen Beoplay H9
With its luxurious aluminium and leather construction and incredible sound quality, the Beoplay H9 is a gift that's sure to thrill any audiophile. More than just a pretty piece of kit, the Beoplay H9 comes packed with features like touch control, active noise cancellation and up to 14 hours of battery life – more than enough to keep your head bobbing through long haul trips.
Available here.
The Temper Trap tickets
Wanna show that you love your date's sweet disposition? Treat them with tickets to the Temper Trap gig on 10 March, for a grand, heart-thumping indie-rock gig full of majestic, sing-a-long anthems. A must-go for you hipster couples.
Live Nation Lushington presents The Temper Trap Live in Singapore, 10 March, 8pm, The Coliseum, Hard Rock Hotel Singapore, Resorts World Sentosa. Tickets are priced $118 and will go on sale via all SISTIC channels on 16 January from 10am.
Music Hall MMF-5.3SE Turntable
Can't serenade your date to save your life? Let records do the talking (well, crooning) instead, and we can't think of a better turntable to play them than this. With a rosenut real wood veneer finish, this elegant beaut is both a home décor standout and a reliable companion for audiophiles who want crystal-clear sound.
Available at Hear Records, 175B Bencoolen Street, Singapore 189651.
For the crafty
Make your own DIY bouquet
Score extra brownie points in your date's book with a DIY bouquet. No need to freak out if you've got butter fingers instead of green thumbs, just follow our bouquet tutorial above, courtesy of top tips from our fave Charlotte Puxley.
Charlotte Puxley Flowers, #01-02, 79 Chay Yan Street, Singapore 160079, p. 9863 3510.
Jai Vasicek Mini Porthole
Recognised artist, Jai Vasicek, is known for his vibrant, colourful creations, and his Mini Portholes are no exception. Handmade in his Byron Bay studio, Vasicek's beautiful ceramic pieces utilise vintage designs and old-school sepia photos inspired by his surroundings in Australia.
Available in Singapore exclusively at Shiva Designs
Notre Monde Tribal Hexagon Glass Tray
Spruce up your collection of bland, insipid trays with these stunning pieces. Sporting white and blue hues, these glass trays will catch the attention of your house guests with designs inspired by flora and fauna, and even bold, tribal prints.
Available in Singapore exclusively at Ethnicraft Online.
Montblanc Augmented Paper
Taking notes with a pen might seem like an artefact of a bygone era, but the new Montblanc Augmented Paper notebook (with accompanying StarWalker writing instrument) brings the art of writing to the digital age. The technology in this special notebook allows for written notes and sketches to be digitised to a mobile device with a press of a button, pairing the joy of traditional writing with digital convenience.
Available here. 
For the techies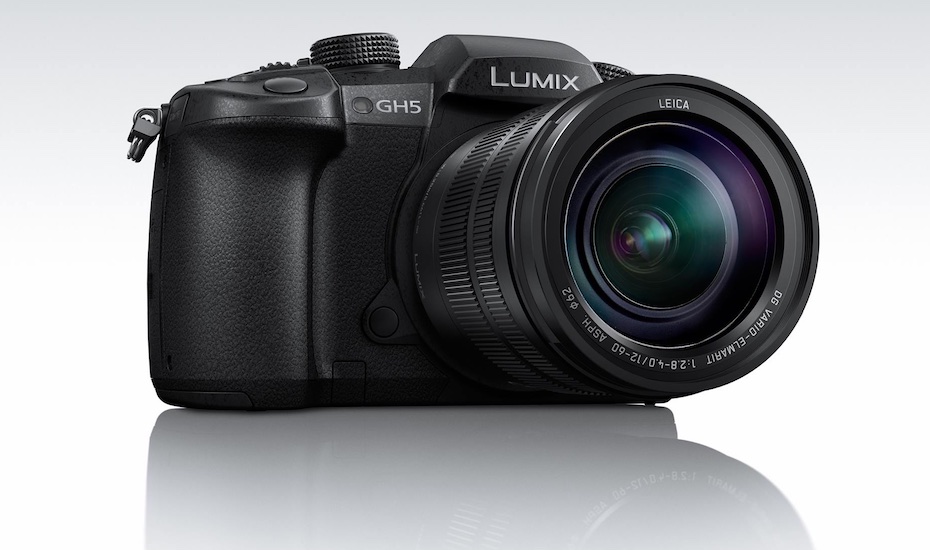 Panasonic Lumix GH5
A camera is a must-have travel item for any globetrotter, but the thought of lugging around a full-size DSLR and lens on the road might be daunting to some.. So if you want a versatility without the bulk, get savvy with the Lumix GH5. In addition to the control offered from a full-size DSLR, the smaller GH5 offers features like five-axis image stabilisation, along with splash-, dust-, and freeze-proofing.
Panasonic Lumix GH5. $2838 (body only).
Nintendo Switch
Indulge your S.O's geekier side with Nintendo's anticipated Switch console. In addition to supporting anticipated releases like The Legend of Zelda, World of Goo, and Binding of Isaac, the console is modular and allows gaming on the go.
Nintendo Switch. $428.
Pet Widget
If your sweetheart has a pooch, what better way than to show your concern for his/her beloved pet than the gift of the Pet Widget Badge. This intelligent pet ID pairs with an easy to use app on your phone that'll allow you to track down your errant pooch with ease. You'll never have to worry about losing your furry companion!
Pet Widget. $29.95.
Apple Watch
It comes as no surprise that this is the watch for iOS users. Boasting stunning good looks, a variety of case and strap options, support for Siri and a plethora for apps, this watch is the ultimate wearable companion to your other Apple tech. Perfect wrist candy if bae deserves more than a bangle.
Available online.