Behold, our top 10!
Move over, bloggers. This new wave of Instagram stars are set to take over the social media scene, one perfectly posed photo at a time
It's no secret: Instagram is a virtual treasure trove and a go-to source for our daily dose of inspiration. Case in point? These 10 local Instagram stars we're lovin' right now. Take note of their names; these creative folks are worth every one of your likes.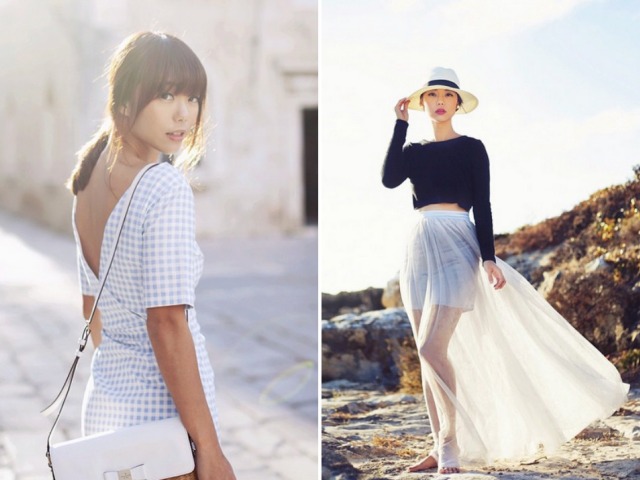 Even if you've been living under a rock, the name Andrea Chong will surely ring a bell. The 22-year old is the host of clicknetwork.tv's 'The F Word' and has legions of followers (over 100,000 on Instagram, to be exact), thanks to her Instagram account that's a stylish mix of fashion, beauty, and travel.
What can we say? Yvette King's got it all: stunning looks, oodles of charm, and a plucky girl-next-door vibe you just can't help but like. If you can't get enough of her, lucky you: this Korean-Australian lass regularly lights up the small screen as a host on FOX Sports.
Bella Koh is one chic lady with a beautiful home, killer wardrobe, and domestic goddess-level skills in the kitchen. It's no wonder then that she's also the brains behind Tiong Bahru hotspot, Flea & Trees, and has collaborated with big names like Club 21, 28HKS, and Vulture magazine. Needless to say, we're a teeny bit obsessed with her gorgeous Instagram account.
Globetrotters, this one's for you. As founder of Urbane Nomads, Hajar is no stranger to some of the world's most exotic locations. From trekking through the Atacama Desert in Chile to wildlife watching in Botswana, and swimming in Iceland's Blue Lagoon, this girl's done it all. It's enough to give you a serious case of wanderlust.
Bold, ballsy, with just the right amount of edge, Linda Hao definitely isn't your average fashionista. This cool cat is the founder/designer of fashion label, Yesah, and is also one of Singapore's leading female DJs. There's no doubt, she's a style star with serious street cred.
Beautiful is right – Amanda is one talented lady behind the camera with a keen eye for capturing gorgeous snaps of her travels around the world. Photography enthusiasts, this Instagram account will serve perfectly as your daily dose of eye candy.
One of the many reasons why we love ogling Nellie's Instagram account? Her amazing shoe collection that puts our meagre ones to shame. Never seen without her signature towering stilettos, the leggy lass also has that chic, laidback style down pat – making her an emerging fashionista to watch.
Another fashionista in the making is Nicole, with her penchant for monochrome and a rock 'n' roll edge. Need inspiration on how to pull off that too-cool-to-care look? Check out her stylised outfit shots that wouldn't look out of place in the pages of a fashion magazine.
Another account we're crushing over is Vera Mao's, which chronicles her very fabulous and stylish life. This girl about town and budding fashionista has a certain joie de vivre, which only makes us want to live vicariously through her beautiful OOTDs.
You didn't think we'd leave out the gents, did you? Meet Franz: talented photographer and the creative mind behind lilreddotfolks. To say he's got a keen eye for beautiful photos would be an understatement. The curation of photos on his Instagram account are equal parts stunning and inspiring.
Thanks to Indie Collaborates for introducing us to these social media influencers!