Illustration: Emily Rosadi
Get the scoop on all the fun things to do this weekend in Singapore!
Our city is bursting with fun activities – from cool cafes, bars and restaurants, to exciting things to do in September. We're taking time to love and treat ourselves this week. Firstly, we'll start with a healthy and nutritious meal with healthy food deliveries around the island. Next, book that therapy session with a counsellor to get all those feelings out. And then head out for some coffee and kitties at cat cafes for all the cuteness. Make the most of your weekend with our top things to do in Singapore.
Things to do this weekend in Singapore
1. Nightlife: Shanghai Underground
30 September, Saturday
The Dragon Chamber has partnered up with Peddlers Gin to organise a three-part party series. Shanghai Underground will plunge you into an immersive experience through Chinese subculture. Think inspired drinks, great music by talented DJs, and pop-up activities across the rest of the year. This weekend, we transport ourselves into the world of secret societies and old-school Chinatown.
This alternative Mid-Autumn Festival celebration sees guest DJ Kidg taking the decks for a full night of nu-disco, Asian funk, and guilty pleasures. Gather your friends for spirited rounds of beer pong or table games, and grab some glow sticks to light up the night. Don't forget to indulge in portions of mala fries and signatures like firecracker chicken alongside a curated list of cocktails and beer bundles.
Shanghai Underground, The Dragon Chamber, 2 Circular Road, Singapore 049358
2. Entertainment: & Juliet
All weekend
Ever wondered what it'd be like if Juliet had the opportunity to pave her own path and choose her own fate? Well, wonder no more. Get ready because the Tony-nominated Broadway spectacle & Juliet has landed on our sunny shores! Enter a journey of self-discovery with a rewrite of Shakespeare's classic Romeo & Juliet. & Juliet has broken box office records and has been nominated for nine Tony Awards, so you definitely don't want to miss it – especially if you're a fan of 90s to 00s pop music.  Wanna get all the details? Check out our review to see why we love it so much.
& Juliet, Sands Theatre, Marina Bay Sands, 4 Bayfront Avenue, Singapore 018973
3. Wellness: Move & Wave with Align
29 September, Friday
If it's been a stressful few weeks for you, we've got the perfect activity to alleviate some of that tension. In collaboration with Align, Rumours Beach Club has lined up a series of wellness programs that'll have you recentering yourself in no time. Sink into a soundbath meditation that seamlessly blends movement, mindfulness, and the sounds of the ocean. With the evening sun setting behind you, it's a great way to relax after a week of hard work.
Move & Wave with Align, Rumours Beach Club, Sentosa, 40 Siloso Beach Walk, Singapore 098996
4. Things to do: Singapore Archifest 2023
All weekend
Back for its 17th edition, Singapore Archifest 2023 returns with over 80 programmes themed along "Interm: Acts of Adaptation". It intends to provoke introspection and the adaptability of our environment that builds and meets the demands of our ever-growing society. Kampong Glam will serve as the playground for experimentation and dialogues alongside the signature Archifest Conference and Exhibition.
Singapore Archifest 2023, multiple locations around Kampong Glam
5. Exhibition: Objectifs' Women in Film and Photography
All weekend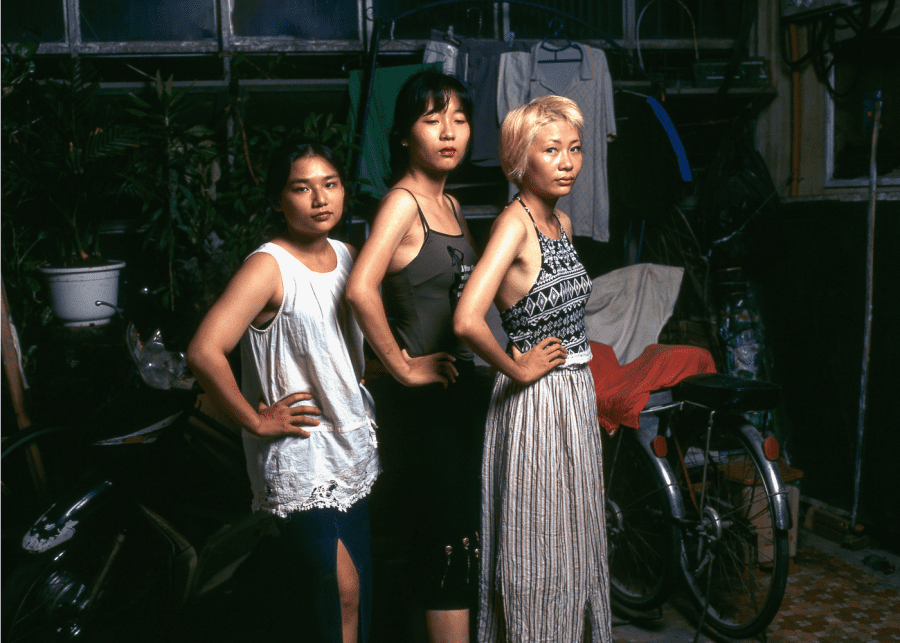 Thanks to Objectifs, we're seeing a remarkable showcase of some of Asia's most promising female photographers in the region. Through a series of film screenings, workshops, and an exhibition, the event sees stories of loss, community, resilience, imagination, and empowerment. Artists explore the theme "Bodies", which sets the scene for personal identity and collective existence. Expect an exhibition featuring works from nine artists, a series of short films that present horror cinema, and a film screening featuring six Singaporean artists through movement and dance.
Objectifs' women in film and photography, Chapel Gallery, 155 Middle Road, Singapore 188977
6. Party: Sunda Festival
30 September – 1 October, Saturday – Sunday
Sunda Festival has been a dream in the making since 2019. And now, it's finally become a reality! Together with party collective Ice Cream Sundays and creative agency Fufu Creative, we're seeing a festival taken out of the city and into nature. The two-day-one-night event sees the gathering of three music stages, activities, workshops, plenty of drinks, interactive installations, and scenography. Besides rocking out to the musical talents, kids can join in for kid-friendly activities like a scavenger hunt and craft workshops.
Sunda Festival, Sarimbun Scout Camp, 70 Jalan Bahtera, Singapore 719921
7. Nightlife: Moonbeats Asia x Thugshop present Bondax
29 September, Saturday
Let's welcome British duo Bondax back to Singapore again! The Moonbeats alumni consisting of musicians Adam Kaye and George Townsend are returning with their genre-transcending music. The two have incorporated elements of post-dubstep, R&B, and garage into their unique combination of deep house and disco. Catch them at the hottest party this weekend brought to you by Moonbeats and Thugshop.
Moonbeats Asia x Thugshop present Bondax, MDLR, 62 Cecil Street, Singapore 049710
8. Things to do: Monkey Shoulder's Nights on Shuffle
30 September, Saturday
Nights out with friends can become quite the ritual. Whether you're out and about hitting up the bars around town or cosying up at home with a bottle of wine, it's a great way to spend time with friends. But it can also get a little mundane. Monkey Shoulder's here to spice up your old evening routines with a series of city-wide escapades. Nights on Shuffle takes all the elements of a great night and turns it into an unexpected itinerary. We won't tell you what we got up to during our session because we don't want to ruin the surprise. Just trust us and grab your closest mates for a night to remember.
Monkey Shoulder's Nights on Shuffle, multiple locations
9. Exhibition: Cheong Soo Pieng: A Retrospective
All weekend
The late Cheong Soo Pieng is a pioneer of the Nanyang art style and is a known figure in the local art scene. He's widely revered for his career, with a unique and wide ranging repertoire of styles. Thanks to the overwhelming response and enthusiasm from young visitors who're keen to see even more of his work, this new showcase is a collaborative effort from Artcommune and private collectors. In this exhibition, over 80 pieces from the artist's collection will be put on display at Artspace @ Helutrans.
Cheong Soo Pieng: A Retrospective, #01-05, Artspace @ Helutrans, 39 Keppel Road, Singapore 089065
10. Exhibition: Sensory Odyssey
All weekend
You'll get really up close and personal with nature at the ArtScience Museum's exhibition. Sensory Odyssey is where art and science unite in a unique showcase of habitats. The team consists of 350 artists, designers, biologists, engineers, developers, neuroscientists, scent-makers, and media specialists. Through this multi-sensorial exhibition, you'll be taken through seven ecosystems in the world inhabited by various animals.
Understand bats and get insight into how they make use of echolocation, and get a microscopic view of insects in their natural habitat. Each room also has a specially customised scent that puts you into the creature's perspective. Be surrounded by the smell of soil and earth of an underground ecosystem, or be tickled by the scent of pollen and flowers as insects fly about.
Sensory Odyssey: Into the Heart of Our Living World, ArtScience Museum, 6 Bayfront Avenue, Singapore 018974
Pack this weekend with all the fun things to do in Singapore!