Photography: Simon Zhu via Unsplash
Hopping over to Hong Kong? We've got the inside scoop on the best things to do in the city, from dining and drinking to shopping and outdoor adventures.
Ah, Hong Kong. The grittier, cooler sister city to Singapore – there, we said it. It's one hot mix of modern fun and nostalgia, a food lover's dream, and let's face it, we can't get enough of its night markets. There's enough nature to satisfy the explorer in you – and whenever you feel like a change of scene, just hop on a ferry and explore everything from the nearby Lantau Island to glitzy Macau.
Need a short getaway from Singapore? Well, this just in. A little birdie told us that Hong Kong is ready to welcome visitors back. And with the coolest giveaway ever – 500,000 free air tickets! The Airport Authority Hong Kong will be giving flight tickets in three phases. Lucky for us, the first phase starts in Southeast Asia on March 1 (yes, that includes Singapore!). For the finer details, you can check out the Hong Kong International Airport's website. In the meantime, our Hong Kong team has all you need to know about what's hot in the city. Once you've got your hotel sorted, here are all the best things to do for your bucket list…
Top things to do in Hong Kong
1. Explore West Kowloon
If you love exploring neighbourhoods and art, look no further than West Kowloon. This particular district is practically a cultural mecca. If you want a peek into a taste of Hong Kong, we'd recommend starting right here. The must-visits include M+ Museum which houses around 1,500 works of art.
2. Munch your way through street food stalls
What's a trip to Hong Kong without gobbling down everything you can? It's really all about street food and traditional eats. Live like a local with egg tarts, roast pork buns and curry fish balls, and swap out the coffee for some good ol' pantyhose milk tea.
3. Admire the view from above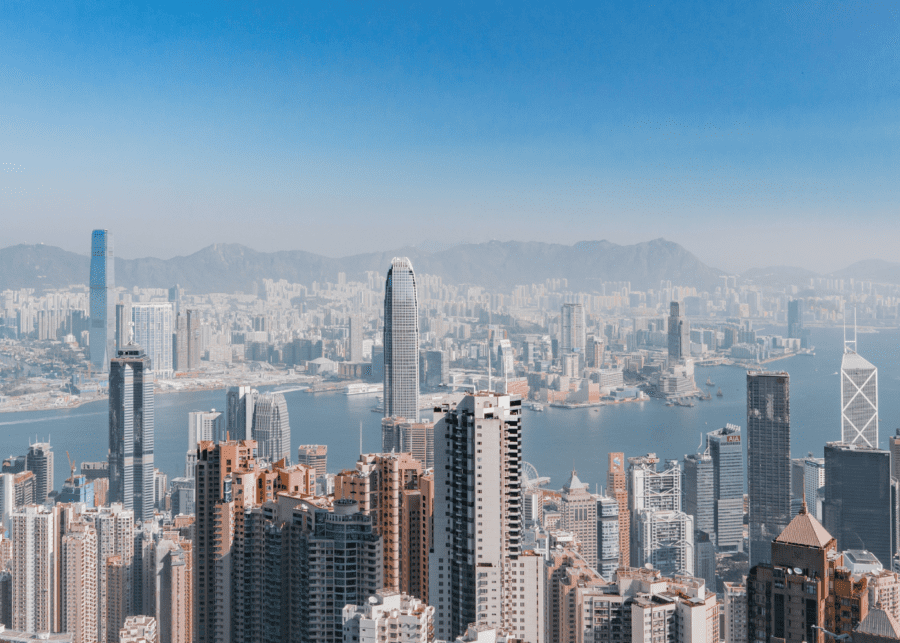 Rooftop bars are calling your name! For an alfresco time with spectacular sights and stunning cocktails, head to outdoor spots like Terrible Baby, Sugar and Popinjays to chill with a view.
4. Get your caffeine fix
We need our dose of coffee, even on holidays. Looking for a good cup of long black or milky white? Some of our favourite cafes in Hong Kong include Fineprint, Interval Coffee Bar and Kaffeine.
5. Splash your cash at top shops
As one of Asia's most fashion-forward cities, Hong Kong's shopping districts are popular with stylistas searching for the latest must-buy pieces. From high-street fashion to vintage clothing, there's bound to be something to catch your fancy.
6. Go crazy bao dim sum
Fun fact: Dim sum makes life better. And no trip to Hong Kong will be complete without going for the yum cha experience. So grab a pair of chopsticks and nosh on small bites like xiao long bao, steamed pork buns and shrimp dumplings – all washed down with a cup of Chinese tea.
7. Dress to impress at the finest restos
Got cash to splash? Want to indulge in an extravagant meal? You've come to the right place. Hong Kong's fine dining restaurants like Arcane, Hue and Amber offer amazing ambience and fantastic food.
8. Go on a day trip
Looking to escape the hustle and bustle of city life? Take a day trip! Hop onto a ferry and visit Tai O, a fishing village on the northwestern tip of Lantau Island. You'll get to wander down quaint streets lined with old-fashioned housing, take sampan rides through stilted waterways, or have a go at traditional street foods while enjoying the serenity of village life.
9. Whip out your cameras
You've made it all the way to the 852, and there's no way you're leaving without some #OOTD shots because no trip is complete without photo proof. So check out some of Hong Kong's most Instagrammable spots, ranging from the colourful residential blocks of Choi Hung to the West District Public Cargo Depot, which has been affectionately nicknamed "Instagram Pier". Remember to charge your phones and cameras before you make your stops at these places!
10. Pop over to Macau
Forget glamorous casinos and Portuguese pork buns. Instead, explore some of Macau's best-kept secrets. Off the beaten path recommendations include heritage buildings, a sweet flower shop, an amusement park, an underground music venue and a local craft coffee shop.
11. Eat at all the new and cool places
From cafes to restaurants, we've got the lowdown on all the trendy fresh faces in the local food scene. So when the hunger pangs come calling, you'll be more than ready to tuck into good grub and great coffee at these hot new tables.
12. Toast to a boozy night
There's more to Hong Kong's nightlife scene than Lan Kwai Fong. So if you're on the hunt for good tunes, good service and good drinks, you'll want to make a beeline for the city's best bars, happy hour spots and nightclubs. Some are funky, others are classy, but all of them will give you a great night out.
13. Pamper yourself
What's a holiday without some relaxation? Enjoy one of the best massages in Hong Kong for a rejuvenating and refreshing time. Or go the pocket-friendly route with affordable foot reflexology parlours and day spas. To extend your wellness experience, book yourself a slot for a facial and give your skin a little extra love.
14. It's time for brunch!
We're talking about free-flow drinks, waffles, pasta, dim sum and all things eggs. Yup, a good weekend brunch should definitely be on your itinerary of things to do in Hong Kong. From affordable Thai and fresh Japanese to Mexican feasts and seafood treats, these will be meals to remember.
15. Let the romance take over
Forget Valentine's Day. You don't need a special occasion to plan a lovely date night. Just take your significant other to a sky-high hangout, a speakeasy-inspired bar or a couple's spa to fulfil your fairytale dreams.
16. Feel fancy with high tea
Dreaming of mini sandwiches, scones, tiny desserts and an aromatic brew? Hong Kong's high tea spots like The Butterfly Room at Rosewood and The Peninsula Hong Kong are some classic favourites.
17. Wear your tourist hat loud and proud
You're on holiday and it's totally okay to do cheesy tourist things. So go ahead and experience the best Hong Kong tourist attractions for fun times. We say take The Peak Tram for breathtaking views, stop by Disneyland to immerse yourself in the happiest place on earth, continue the theme park thrills at Ocean Park, shop your heart out at Stanley Market and more.
18. Discover the city's past
Take a trip back in time by visiting historic buildings to appreciate these architectural wonders. From Mong Kok to Wan Chai, there are plenty of vibrant cultural tidbits to uncover!
19. Get your art on
Indulge in your creative side at art galleries, then head to museums for an afternoon of history and heritage. You'll get to learn all about the city's art scene, as well as delve into unique attractions like the Chocolate Museum and the Space Museum.
20. Explore the city after dark
Not much of a morning person? Fret not, you've got plenty of things to do in Hong Kong at night. After the sun goes down, enjoy A Symphony of Lights multimedia show, take in the sights from Victoria Harbour, check out Temple Street Night Market and fill up on midnight snacks at Mong Kok.
21. Have a solo afternoon
Need a little alone time? Bookstores will keep you company with tales that you can dive right into. If you're not much of a bookworm, try vinyl stores instead. Whether you're looking for classic or indie albums, you'll be spending countless gleeful hours digging through record crates.
22. Take a hike
Conquer one of Hong Kong's local hiking trails and bask in the beauty of nature – you can start off with the iconic Dragon's Back Trail, or check out Lantau Trail for a breathtaking sunrise. Feeling less adventurous? The Peak Trail offers a relatively easier walk up the famous mountain. And if you get there by evening, get ready to take in Hong Kong's night lights below your feet.
Want more insider tips? Head over to Honeycombers Hong Kong or hit follow on Facebook and Instagram for all the coolest things to do.