Photography: Pingtung Opener
Here's where to explore and stay on your next trip to Pingtung – plan your dream itinerary to check out Taiwan's best attractions so you're ready when the borders reopen!
Eagerly awaiting the day when travel is allowed again? Feed your wanderlust by planning your next trip, so you have your itinerary drafted and ready to go when the borders open. Here, we spotlight the tropical city of Pingtung in Taiwan and its amazing attractions!
Top things to do in Pingtung, Taiwan
Enjoy scenic adventures at Dapeng Bay
One of Taiwan's best attractions in Pingtung, Dapeng Bay is a popular spot for sunset watching and water adventures. One of the few large lagoons in Taiwan, the bay is known for its beautiful scenery and fishing village. Explore the vast waters with a sailing session led by professional guides, and don't forget to snap pictures of the amazing sunset!
Explore indigenous culture with the Rinari Tribe
Northeast of Pingtung is where the Rinari tribe calls home. With Rinari meaning "a place where we travel to and go together", you'll experience warm hospitality and try local delicacies (more on this in a bit!). Swing by for a tribal tour and get a peek into local life, as well as stories of its history. And don't miss the live music and dance that's part of your welcome into the village. Plus, admire the tribe's unique totems and accessories as you take in all the stories about its festivals and customs. Spending time with the indigenous people? There's no better way to have a truly local experience!
Now, onto the food. Because what's a travel experience without tasting local cuisine? At this indigenous village, there's the must-try wild boar meat, alongside special dishes prepared for traditional festivals and welcome ceremonies. Savour these meals while you soak in the hospitable ambience.
Where to stay in Pingtung, Taiwan
With Airbnb collaborating with Dapeng Bay National Scenic Area to facilitate authentic travel, here are two cosy stays to book on the platform.
Orange Moon Hotel
Along the lively street of Kenting, the Orange Moon Hotel stands out. Expect white washed bamboo furniture and a minimal decor that provides a soothing stay after an exciting day of exploration around Taiwan's many attractions. Plus, there's a breezy balcony, a 32-inch TV, a Muji stereo and other amenities to make your stay a cosy one.
Victory Hotel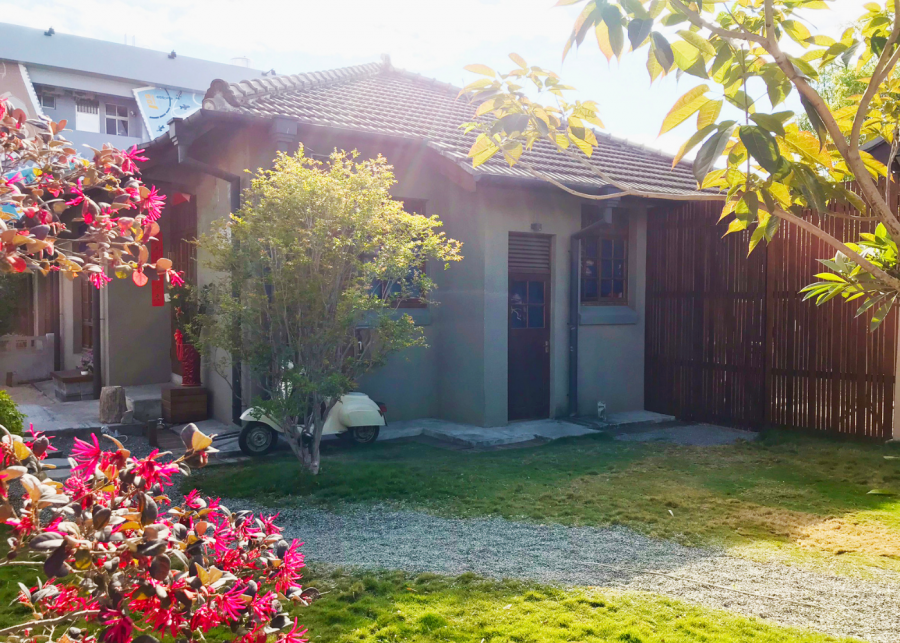 Step into the Victory Hotel, a historical destination that used to house the Air Force. Today, the Japanese-style black tiled roofs and cosy interior welcomes travellers into the homely accommodation. Book a stay at this heritage-rich spot that's also super convenient. It's just a 10- to 15-minute walk from Pingtung Railway Station.
Excited for a future Taiwan trip already? Hop onto Airbnb to browse more listings and get inspiration for your Pingtung itinerary!
This post is in partnership with Airbnb and Pingtung Opener.