Photography: StyloDeco
We're giving away $250 for one lucky winner to spend on new decor pieces for your abode. Psst: Everyone gets access to a free styling guide at the end!
Wondering what's the perfect interior style for you? Find out what type of decor best suits your personality with this quiz. Plus, we teamed up with StyloDeco to bring you a giveaway worth $250 – and a free interior styling guide for everyone who completes the quiz!
A little background: StyloDeco is a homegrown furniture brand that's been around since 2014. We love its effortlessly chic home accessories and furniture pieces that make for a cosy, welcoming abode. The brand also has a collab with Capsule by Juliette that donates proceeds from t-shirt sales to AIDHA, a Singapore charity that provides financial literacy programmes to lower-income women. Brownie points for the efforts to give back to the community! Now, onto finding your personal interior style…
Which colour palette are you most drawn to?
What are your ideal Saturday plans?
Which room decor catches your eye first?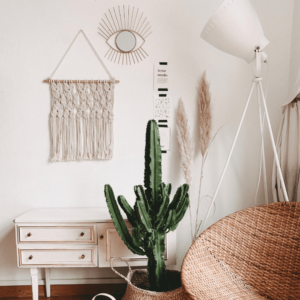 Thinking about travel? What's next on your bucket list?
Pick your favorite outfit...

Take our quiz to find your interior decor style and win $250!
Giveaway ends in two weeks and the winner will be contacted via email. This giveaway is non-refundable or exchangeable for cash. Check out our full competition terms and conditions for more details.
Update: The giveaway has ended, thank you for your participation.
This post is in partnership with StyloDeco.