Your journey begins with 'The Art of You': a digital installation that responds to changes in your facial expressions.
A.I. and facial recognition powered skin analysis, art installations generated by your facial features and a shopping experience curated just for you. SK-II has shown us the future of skincare and it's looking bright
Full disclosure: we're fans of SK-II around here. We've already told you about our ongoing love affair with the much-gushed about Facial Treatment Essence (god bless that essential ingredient, Pitera) our attempts to get a bit closer to crystal-clear skin and that time we hyperventilated over a pop-art inspired limited edition SK-II bottle. If you want to up your skincare game, you know who's solid in the scene. Now, the Japanese brand with a cult following is taking things to the next level with a tech-driven beauty retail experience that goes beyond anything we've seen (and we're jaded journalists over here). SK-II's Future X Smart Store lands outside Mandarin Gallery on Orchard Road this December and it's here for just two months. Are you ready for this?
SK-II's Future X Smart Store is making a scene
You may already have been fangirling over amazing images on Insta of the SK-II Future X Smart Store when it launched in Tokyo and Shanghai earlier this year. (Hit #futurebyskii if you need to catch up, stat.) SK-II's Future X Smart Store is the first of its kind in South East Asia, by the way – we got the golden ticket. Let's just set the scene with this: that scene you see at the very top is a massive digital wall that reads your facial expressions along with the nuances of your head, eye and mouth movements to generate a unique display – 'The Art of You'. Even each blink of the eye will trigger a new element in the artwork, and every change of expression affects the colour palette. We're getting hard to impress around here, but we're joining the queue for that.
What does artificial intelligence have to do with it?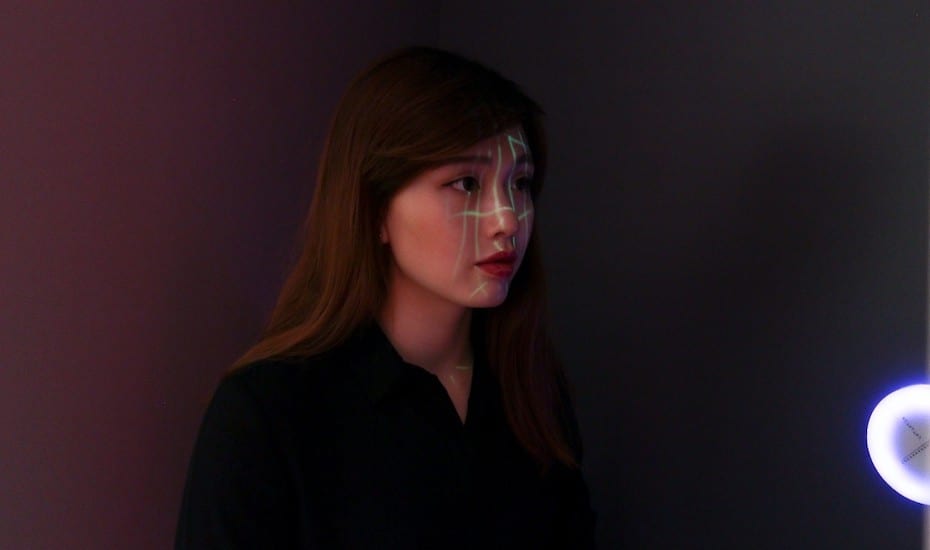 So you've already tried SK-II's iconic Magic Ring skin analysis? Get back on board because The Magic Ring has been reinvented to harness state-of-the-art facial recognition, A.I. technology, and computer vision. Let's just say a detailed analysis is all down to a tap of a smart bracelet. Now that the Smart Store really does know your skin better than you do, you just hit the Smart Beauty Bar and enjoy a personalised browsing experience…
Intrigued? You know what to do.
SK-II Future X Smart Store
When:1 December 2018 – 31 January 2019
Where: Outside Mandarin Gallery, 333A Orchard Rd, Singapore 238897
Opening hours: 10am – 10pm daily
Can't wait and want to know where you can buy SK-II right now? See these SK-II store locations.
This post is sponsored by SK-II.