The DBS Singapore Gallery at the National Gallery Singapore presents a cohesive history of Singapore art. Photography: National Art Gallery Singapore
Being the hostess means getting the food right, but it also means you need to keep the conversation flowing. Let's start with Singapore art.
Dinner parties are great – if you're the one wining and dining. As the host, you have to look into setting the dining table, getting food on the plate (or for more stress, DIY cooking) and then there's the part about keeping your guests entertained and the conversation flowing. Lucky for you if your guests don't mind gabbing about celebrity gossip and the latest episode of Love Island, but for the more cultured and sophisticated, perhaps knowing a thing or two (or five) about art would be most helpful. Let's start with some Singapore art.
Namedrop it like it's hot
First things first, you need to know some of the who's who of Singapore art. There's a boatload of talent in this country that we're proud of but there are some iconic artists that have put Singapore on the art world map. There's Georgette Chen, one of Singapore's female pioneer artists known for her post-Impressionist style oil paintings, and Chen Wen Hsi, who specialises in traditional Chinese brush painting but incorporates Western compositional formats in his work.
Why is Singapore art so special?
What lends character to Singapore art is how it is always growing and changing. It has gone through a state of flux all the way from the pre-colonial times, during the colonial settlement and way beyond the post-colonial period. What makes Singaporean art more distinctive is its merging of the recognised European influence with the symbolism and beauty of Asian elements.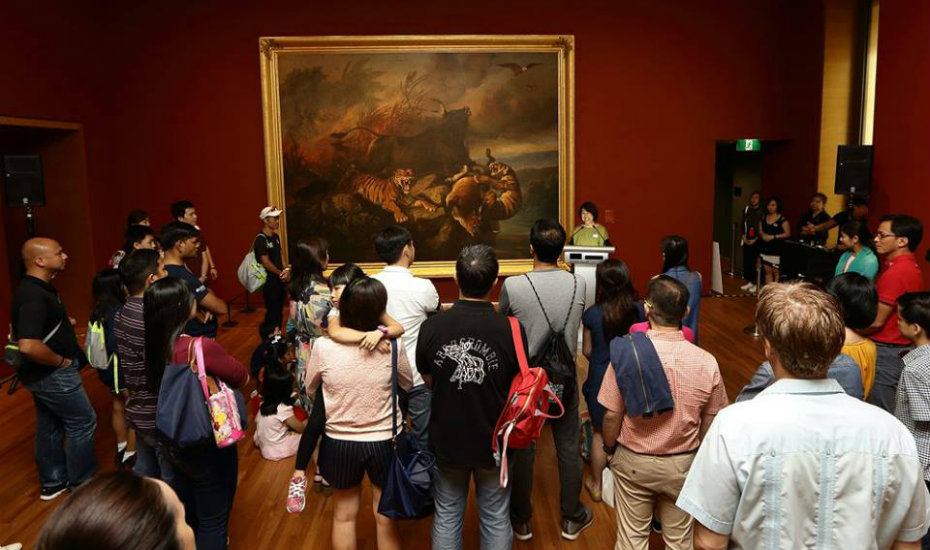 Need to know: Nanyang art style
The Chinese culture has significantly influenced the country's art form and Singapore art was mostly based on Nanyang art influences. What makes the Nanyang Style so distinct is how it has prominent Chinese art attributes, but also telltale signs of European lines and different cultures. The pioneers of the Nanyang Style – Liu Kang, Chen Chong Swee, Chen Wen Hsi, Cheong Soo Pieng and Georgette Chen were those who had received training in traditional Chinese watercolor painting in China and went on to develop their individual styles.
So… do you like contemporary modern art?
No lie, modern art can be confusing. Moving on from the canvas, modern art can take on many forms and genres. Contemporary art itself has reached a point when artists are prepared to adopt anything as a medium to work with. No longer are they making art to be hung on walls, but also putting importance on the idea behind the art. The speculation about the nature of things is sometimes more interesting than the rendering of actual appearances. And that's where you should start asking about the story behind the art. #deep
Be a know-it-all
Now that you've impressed the dinner party with how deep you are, it's also important to know where where the centres of art are in Singapore. Don't worry, we've got your back on this one. Looking for art galleries and museums in Singapore? Of course we've been to them all.
Like this story? Here's more we think you'll enjoy:
Iconic artists in Singapore to know now
Art-y hotspots in Singapore to catch some culture
Where to get your art fix in 2018
We've got brilliant illustrators in the country